2019 Fall White-Reinhardt Mini-Grants Awarded to Enhance Ag Literacy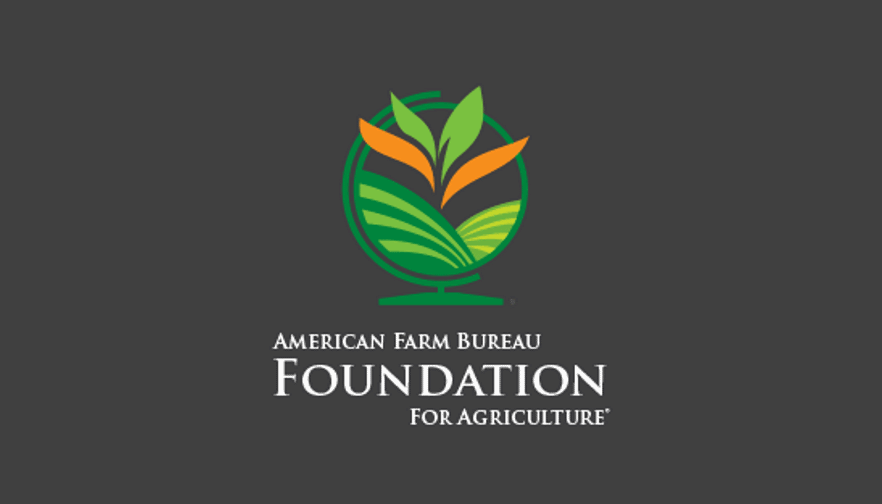 The American Farm Bureau Foundation for Agriculture has awarded nearly $9,000 in mini-grants to 10 communities across the nation through the White-Reinhardt Fund for Education program. The grants are used to create new agricultural literacy projects or expand existing efforts; the Foundation strives to help learners of all ages understand agriculture and the important role it plays in their daily lives. Congratulations to Gove County Farm Bureau for being selected as one of the ten recipients of the mini-grants.
Criteria for selecting winners included: the effectiveness of demonstrating a strong connection between agriculture and education; how successfully the project enhances learner engagement in today's food, fiber and fuel systems; and the processes and timelines for accomplishing project goals.
"It's gratifying to see the many ways agricultural literacy initiatives are enhanced in local communities through the mini-grant program," said Christy Lilja, executive director of the Foundation.
The White-Reinhardt Fund for Education is a project of the Foundation in cooperation with the American Farm Bureau Women's Leadership Committee. The fund honors two former committee chairwomen, Berta White and Linda Reinhardt, who were trailblazers in early national efforts to expand the outreach of agricultural education and improve agricultural literacy.
2019 Fall Mini-Grants Awarded
Larimer County Farm Bureau, Colorado ($750)
Partnership with Skyview School to develop an outdoor STEM classroom. The classroom will be integrated with a school garden, so students can learn about the relationship between agriculture and food, fiber and energy.

Colquitt County Farm Bureau, Georgia ($1,000)
Donation of a chicken brooder and coop to a local elementary school that is launching an agriculture pilot program. Kindergarten through fifth-grade students will observe the life cycle of chickens.

Wabash County Farm Bureau, Illinois ($880)
Purchase of an EnviroScape watershed model to use in Ag in the Classroom presentations. The model provides a hands-on demonstration of how watersheds work and displays different sources of pollution.

Clinton County Farm Bureau, Iowa ($200)
Hands-on experiences in a mock kitchen for students in grades two through five. Students will learn where their food comes from, in addition to safe preparation techniques.

Gove County Farm Bureau, Kansas ($1,000)
Building barn-shaped bookcases to be filled with accurate ag books for each of the four public libraries in the county.

Baltimore County Farm Bureau, Maryland ($1,000)
The "Ag Literacy in the Middle Grades" project expands on a current initiative. Training for Baltimore city and county teachers will cover agriculture topics.

Michigan Farm Bureau ($1,000)
Creation of Ag in the Classroom kits highlight seasonally appropriate commodities, for use by Collegiate Farm Bureau chapters in local communities.

Crow Wing County Farm Bureau, Minnesota ($1,000)
Purchase of "Right This Very Minute" and other accurate ag books, along with lesson materials, for second-grade classrooms.

Allegany County Farm Bureau, New York ($1,000)
Through the Courtyard Chicken Coop Revitalization Project, high school students maintain a garden and a small flock of chickens, with veggies and eggs used in the cafeteria each week.

Fond du Lac County Farm Bureau, Wisconsin ($1,000)
Development of audio/visual educational components of the agriculture exhibit at the Children's Museum of Fond du Lac.

Applications for another round of mini-grants will be accepted in the fall, with recipients announced in the spring. The application is available on agfoundation.org.