4-H and KFB Photo Contest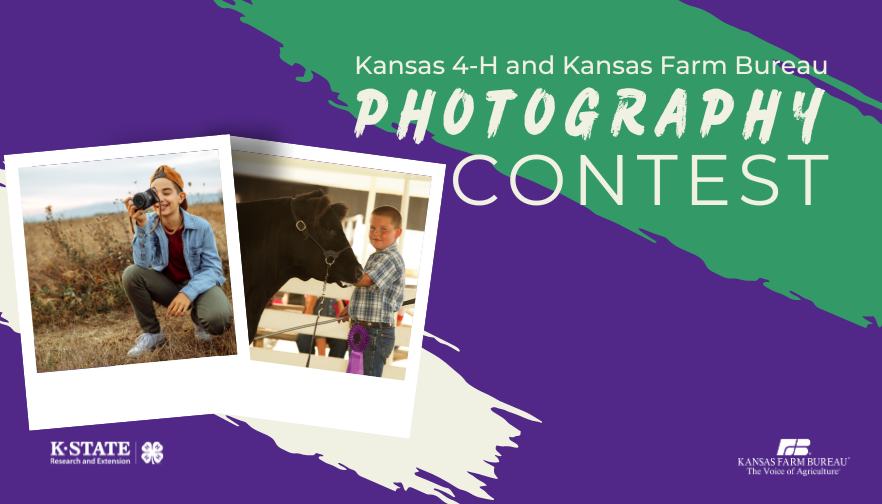 Kansas Farm Bureau and Kansas 4-H are sponsoring a photography contest for 4-H members to showcase agriculture and youth photography skills throughout Kansas.
What we're looking for:
Great, high-resolution photos (at least 300 DPI) taken by 4-H members featuring summer images of livestock, crops, natural resources, people in agriculture (can also feature images from livestock shows at their county fair) in 2023.
Prizes:
Winners will appear in an upcoming issue of Kansas Farm Bureau's printed magazine, Kansas Living, and/or online at www.kansaslivingmagazine.com. Photos chosen for the print publication will receive $25 per winner, and if an overall winner is chosen to appear as the cover of the printed magazine, the 4-H member will receive $50.
Deadline:
Oct. 1, 2023
Other details:
Kansas Farm Bureau will work alongside Kansas 4-H to verify entries are from 4-H members. Please do not participate if you are not a member of Kansas 4-H. 
Up to four (4) submissions per entry. 
For more information or questions, contact wimmers@kfb.org.