Advocate for agriculture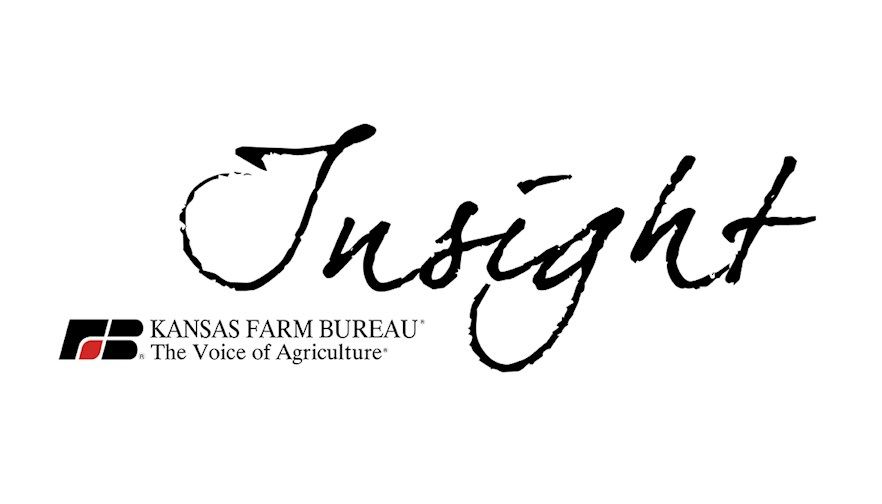 For the week of Feb. 15, 2016
Advocate for agriculture
By John Schlageck, Kansas Farm Bureau
Today, almost half of the state's 2.9 million people live in five counties. Four are located in eastern Kansas and one in south-central Kansas.
More than 1.4 million Kansans reside in the counties of Douglas (111,000), Johnson (544,000), Leavenworth (76,000), Sedgwick (498,000) and Shawnee (178,000).
This demographic snapshot illustrates how important it is for farmers and ranchers to speak on behalf of agriculture and their rural communities. Urban and suburban residents who are one, two and three generations removed from the farm, continue to become less knowledgeable about agriculture and rural Kansas.
At the same time, they have the numbers and voting clout to impact issues and legislation near and dear to this state's number one industry. Every day and every way, more and more of what agriculture is able to accomplish is controlled by those making decisions in Topeka.
Farmers and ranchers must carry the agricultural story to our state's lawmakers. This dwindling population must talk about the jobs and industries this vital industry provides, the mouths we feed and the natural resources we care for.
Agriculture is essential and farmers and ranchers will strive to keep this legacy alive. Without question, our state's agriculture faces unique challenges, concerns and experiences that remain difficult to relate to unless we actually discuss and champion them.
The best way for our Topeka lawmakers to understand the concerns of rural Kansans is to tell them our story ourselves. This will help them understand agriculture's unique view of our great state.
Organizations like Farm Bureau help farmer rancher members advocate in the legislature by providing tools to tell this story. This list includes action alerts, spokesperson training and assistance in writing testimony to share individual farm stories.
Kansas farmers and ranchers must also cultivate a first-name relationship with their legislators. Making such connections can make a difference.
With the internet and the many forms of social media, ag producers can advocate in their shops, tractors, kitchen table over a cup of coffee – almost anywhere they have internet access. It's important to respond when your commodity group or general farm organization sends out an action request.
Never underestimate the importance of a short note, phone call or a personal visit. Find out how your legislators like to communicate and follow up.
In addition to urging lawmakers to oppose or support a bill, remember to write or e-mail thank you notes when they do a good job for agriculture.
This state's farmers and ranchers know others in the ag industry from all corners of Kansas. All of them share a passion for agriculture that most outside this industry can only imagine. They truly care about the sustainability of their vocation and rural communities and want to see them thrive.
John Schlageck is a leading commentator on agriculture and rural Kansas. Born and raised on a diversified farm in northwestern Kansas, his writing reflects a lifetime of experience, knowledge and passion.
-30-