Another Indian summer?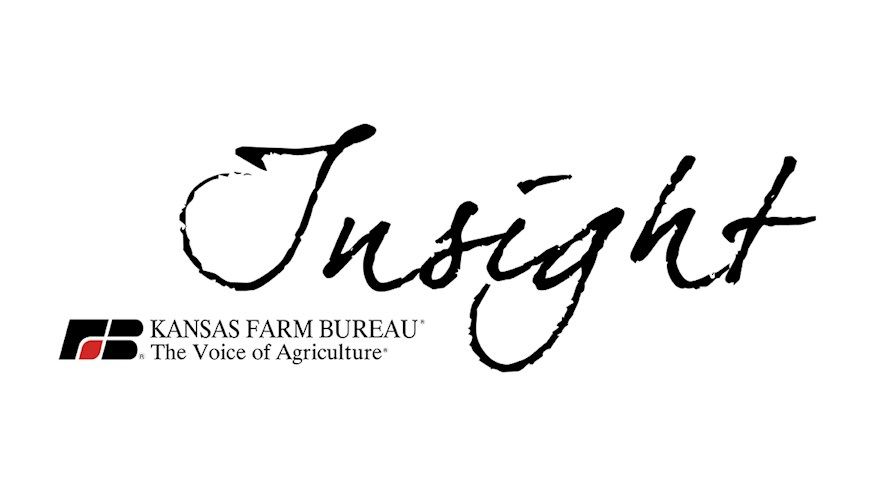 For the week of Sept. 18, 2017
Another Indian summer?
By John Schlageck, Kansas Farm Bureau
Indian summer heralds in a period of unseasonably warm, dry weather that sometimes occurs in the Sunflower State during autumn. Weather conditions are shaping up for sunny and clear conditions with above normal temperatures, occurring late-September to mid-November.
Indian summer is without question the best season to live in Kansas. Temperatures are milder – gone are the sweltering dog days of summer. Trees are flashing brilliant golds, reds and silvers. Stormy skies have been replaced by a deep blue backdrop overhead.
Autumn is magical for another reason. While the growing season has come to an end, harvest is moving ahead full throttle.
Like the trees, fields of grain have donned their fall colors. Red, green and silver combines chew their way through the abundant corn, milo and soybeans. Farmers are working long hours, often late into the night to bring the bounty of harvest into storage.
For farmers fall harvest is everything. Right now, bringing the crops out of the field is the only thing that matters. A half year of time, money and labor has gone into producing these crops.
Yes, autumn signals the end of a cycle. Soon the weather will turn cold. Arctic winds will sweep down from the north accompanied by sleet, freezing rain and snow. During this period, farmers will dream about spring when they can plant fall crops again.
Kansas farmers are special people. They meet our food, fuel and fiber needs. Thanks to them, we never worry about availability.
The next time you walk into your local supermarket, remember bread made from wheat comes from someone's Kansas farm. Milk comes from carefully cared for dairy cows.
While the butcher performs a service in cutting and packaging the steak or hamburger your family eats, the Kansas rancher cares for and produces the beef. Styrofoam cartons only hold eggs that are laid by hens on farms.
Kansans and other Americans across our land remain the most fortunate people in the world. No other country can claim that so few people feed so many.
Today less than 2 percent of our nation's population are farmers. They can supply the other 98 percent with food. They also feed people around the world.
Indian summer comes and goes far sooner than any of us would like. Try to take a trip into the country soon. As you motor through farm country, notice the fields of corn, milo and soybeans. Look at the cattle, hogs and sheep grazing the pastures. Don't forget the Kansas farmer who helps feed you and your family.
John Schlageck is a leading commentator on agriculture and rural Kansas. Born and raised on a diversified farm in northwestern Kansas, his writing reflects a lifetime of experience, knowledge and passion.
-30-