Director's Report - October 2015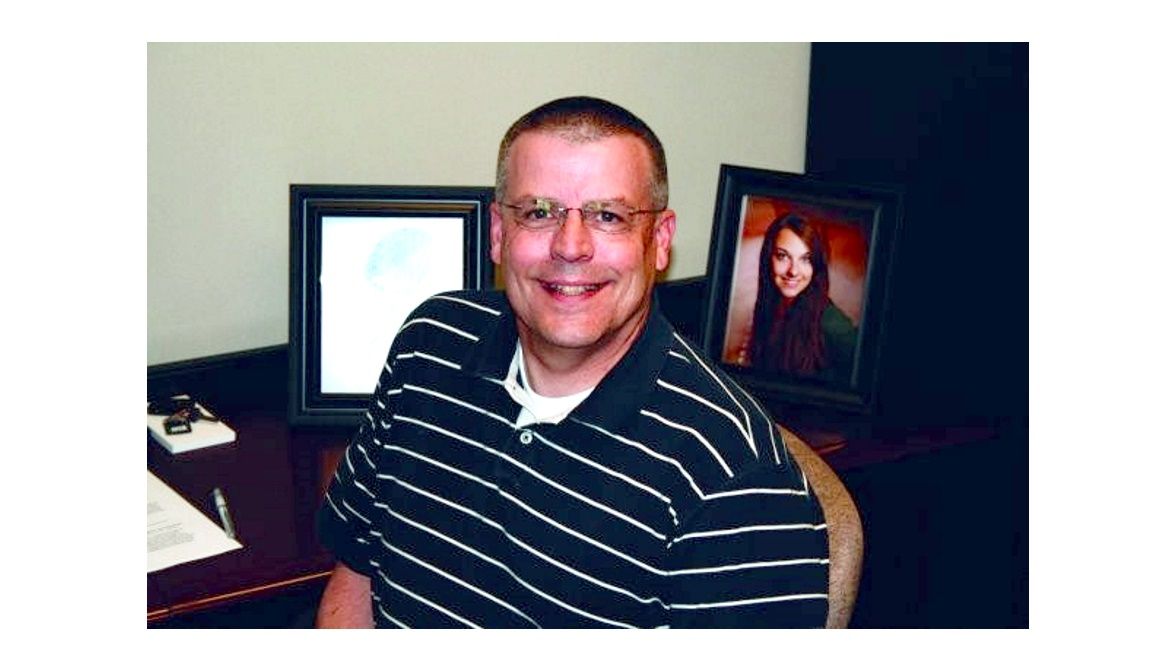 During the life of the Kansas Farm Bureau Foundation, we have awarded more than $100,000 in scholarships to agriculture students all across the state.
I wish you could meet each of these outstanding students. I have met each of them and had lengthy conversations about their goals and aspirations. It's clear the future of agriculture is in good hands.
This newsletter is dedicated to four Kansas State University agriculture students who have received financial support from your foundation. They include Garrett Kays, Evan Woodbury, Emily Harris and Cody O'Brien. They were selected out of several hundred applications. I think you will enjoy reading their stories.
As you read, consider how you can make a difference in helping us permanently endow our future efforts to grow and expand our scholarship opportunities at K-State, Ft. Hays State, many of the junior colleges that have active agriculture programs and technical schools.
Call (785-587-6106) or e-mail me ( wattsh@kfb.org) to discuss how you can help your foundation permanently endow agricultural scholarship giving.
Together we can ensure our future farmers continue to grow and learn.
| | |
| --- | --- |
| | Garrett Kays, Evan Woodbury, Emily Harris, and Cody O'Brien |
Garrett Kays, a senior in Agricultural Economics, has always been a self-starter. He grew up on a cow-calf operation near Pittsburg where he and his brother started a herd of their own, consisting of 40 head as a 4-H project and to help pay for college.
Garrett and his brother are the 5th generation of their family to grow up in and around agriculture, with roots beginning on his great grandfather's farm in Ford County. Although they lost the farm in the Dust Bowl, the family is still involved in production agriculture today, specializing in Hereford cattle.
During Garrett's time at K-State, he continued to show sheep and cattle his freshman year, and has been involved in the College of Agricultural Ambassadors, Collegiate Farm Bureau, Student Governing Association, Student Foundation and Blue Key Honorary Society.
After graduation, Garrett would like to work in D.C. towards public policy. He hopes to get a Ph.D. in agricultural economics and consult on agricultural policy, then eventually teach at a land-grant university.
"I am incredibly grateful to receive this scholarship from the Kansas Farm Bureau Foundation. The foundation understands the financial burden of paying for college and they make it easier for students all across the state to afford an education that is vital to impacting the agricultural industry of Kansas."
Evan Woodbury is the fifth generation from his family-owned, diversified farm in Osage County, where they run primarily registered Angus cattle, as well as some crops. He comes from a long line of Kansas farmers and Farm Bureau members on both sides of his family.
It just makes sense that Evan developed an interest in Animal Sciences and Industry at K-State; his grandfather was an ag ed teacher for 38 years, and his father held the position of president of the Franklin County Farm Bureau.
During his time at KSU, Evan has been involved in an impressive number of organizations, including the Meats Judging Team, Block and Bridle, Agricultural Education Club, College of Agriculture Ambassadors, Alpha Gamma Rho Fraternity, served on the National Junior Angus Association Board of Directors, and served two terms as the College of Agriculture Student Council Treasurer.
After completing his education at Kansas State University, Evan plans to secure a job in the agricultural industry close enough to the family farm that he can help part-time, and eventually return to the farm full-time within 10 years. He's excited to see what technological advancements the agricultural industry will develop, and wants to be able to educate others so that family farms across Kansas can benefit.
"I can't thank the Kansas Farm Bureau Foundation enough for this scholarship. A college education isn't cheap on today's terms, and every bit helps. I'm glad to know that agriculture believes in their youth and is willing to help them be the best they can be."
Emily Harris is no stranger to agricultural education. Her father taught Ag Education for 14 years until he took over Harris Crop Insurance Agency, which Emily's grandmother started in 1981. Her mother was also a teacher for almost 19 years until she joined Emily's father in running the crop insurance agency.
Both of Emily's parents were raised on Kansas farms, with Emily being the fifth generation on the same diversified family farmstead that her father and grandmother were both raised on, ten miles south of Abilene. They grow wheat, soybeans, and grain sorghum as well as maintain a flock of sheep and a herd of cattle.
Emily is an ambassador for the College of Agriculture at Kansas State University. As an ambassador, she's served as the Visits Coordinator as well as the Vice President of Development. She's been engaged in organizations such as AgEcon/AgBusiness Club, Block and Bridle and Phi Eta Sigma Honorary Society.
Upon her graduation in May, Emily will work with Cargill Feed Nutrition as a Management Associate. From there, she hopes to get involved in college recruitment and cultural training sessions, while also managing a team within the functions of the animal nutrition business.
Emily says the future of agriculture is extremely bright. She believes that with the right leadership and direction, as well as the correct environmental, water, and infrastructure decisions, agriculture in Kansas, and the world, will continue to grow.

"I am extremely grateful for the support I received from the Kansas Farm Bureau Foundation. The scholarship has made continuing my education at an outstanding university like Kansas State possible. I'm blessed that they believe in my future and see the potential that I have as a young person within the agricultural industry."
A graduate student in Agribusiness and Leadership Studies, Cody O'Brien grew up in southeast Kansas, near Liberty. His mother is a kindergarten teacher in Independence, and his father worked at the John Deere facility in Coffeyville before retiring to help on the farm. The O'Brien family farm raises cattle, grows wheat, corn and soybeans. Cody is part of the 5th generation to have grown up on that farm.
It was on the O'Brien farm that Cody learned about the hard work, dedication and responsibility that make him a leader in the collegiate and agricultural community. Farm Bureau has always been a part of Cody's life, whether it was sponsoring him as a young 4-H member at the county fair, or as a source of financial support in pursuing his academic goals.
At Kansas State University, Cody is involved in several agricultural groups as well as campus-wide organizations, including the Agriculture Economic and Agribusiness Club, and mentoring younger students to volunteer in the community and succeed. He's been able to broaden his worldview and develop key skills that he's put to good use in four different executive board positions.
After Cody completes his master's in Agricultural Economics, he wants to help people in rural Kansas improve their lives, and the lives of future generations. He enjoys being part of the ag and food system that feeds the world, both now in college and in his future career.

"Even though fewer of us are producing the food and fiber our world needs, I know that Kansas and the rest of agriculture will rise to the occasion for this hungry world. I believe it is the people within agriculture that make it so enjoyable to be part of, and will continue to develop the next generation for when we are to take the torch and responsibility of creating a safe and sustainable food source."
Copyright © 2015 Kansas Farm Bureau, All rights reserved.