Douglas County family named Farm Family of the Year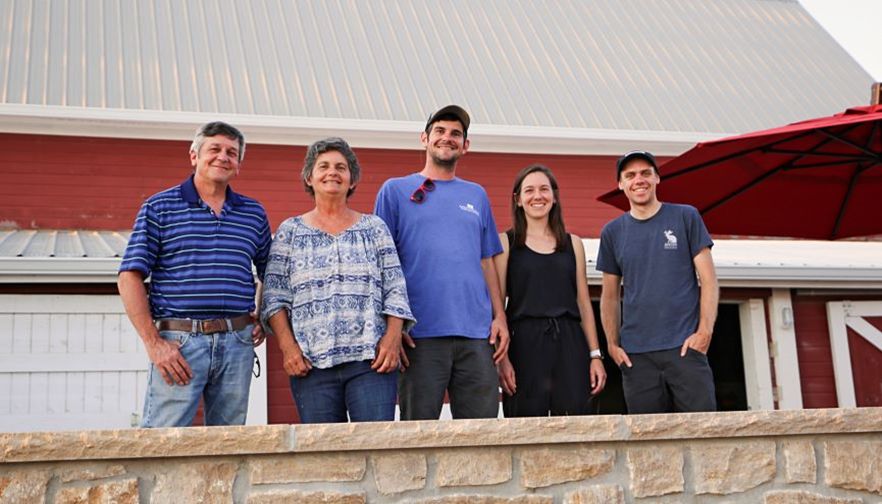 Scotty Thellman, Douglas County, is one of Kansas Farm Bureau's (KFB) Farm Family of the Year honorees.
Each year, a select number of families receive the Farm Family of the Year award for their service and leadership in agriculture, Farm Bureau and their communities. This year there were 10 families.
Scotty owns Juniper Hill Farms, a diversified first-generation farm that grows organic and conventionally raised produce, specialty grains and hay. Juniper Hill Farms was founded in 2010, with a focus on delivering food directly to the consumer. Juniper Hill Farms consists of a few hundred acres of organic row crops and hay and 50 acres of vegetables. Scotty operates a wholesale produce distribution business where he works to distribute produce from his farm and other local farms to customers. Additionally, Scotty co-owns Sunflower Provisions, a place for consumers to buy locally grown produce and other grocery staples. Juniper Hill Farms has grown at a rapid pace, from 0.1 acres of vegetables in 2011 to 50 acres of vegetables in 2020.
An active Farm Bureau member, Scotty has participated in events and committees at local, state and national levels, and was an American Farm Bureau Young Farmers and Ranchers Top 10 Achievement Award Winner in 2020. Along with his involvement in KFB, Scotty serves as a board member on the Douglas County Food Policy Council, Kansas Land Trust, Kansas Specialty Crop Growers Association and Growing Lawrence.
Scotty believes there are huge opportunities for the state's agricultural industry, and it will become more diversified, consumer-driven and focused on serving local communities. He says it's Farm Bureau's role to take a proactive approach in helping grow and diversify agriculture in Kansas.