Eat smart, stay healthy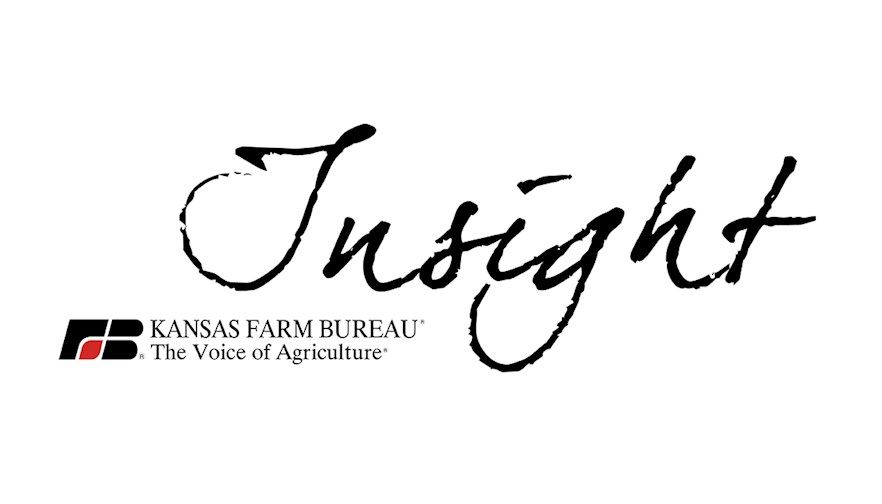 For the week of Oct. 16, 2017
Eat smart, stay healthy
By John Schlageck, Kansas Farm Bureau
Every day consumers can read or hear about something new concerning diets. Diets are as plentiful as the assortment of foods we can now pick from the shelves of our supermarkets. No wonder consumer skepticism about dietary advice continues to increase along with this country's collective waistline.
A few of today's popular diets embrace protein and the red meat industry. Several times during the last couple of decades, beef led a list of meats that was considered off limits by some. Such meats were said to be one of the leading causes of poor health in this country.
Because of all the information at our fingertips today, some of it misleading, there is a risk of consumer confusion and uncertainty. When it comes right down to it, many of us have a difficult time knowing what to believe. Still, most of us continue to eat whatever we want.
Overwhelming scientific evidence points to a diet of moderation and variety. That includes: red meat, vegetables and yes, some carbohydrates. What causes trouble in many people's diet is processed food – and there is a truckload of it out there.
You all know what I'm talking about too, rolls, chips, cookies, French fries, pie, cake, candy – all those foods that taste so good. The problem is we could probably get by with eating a few of these wonderful tasting foods but we can't just eat one chip, a small candy bar or one donut.
Today, many Americans eat candy by the pound bag; they drink sodas with two and sometimes three servings in them. Some folks eat donuts by the half dozen.
Look at that small snack bag of chips. How many servings does it have? If you read the nutritional label, you'll see it contains two or three.
What about that 20 or 24-ounce soda? How many servings are in it – two, three?
A decade ago, most sodas were 12 ounces. Heck, I can remember the small, glass bottles of my drink of choice and it contained eight ounces of Coke goodness sweetened with real cane sugar. Yum.
The trouble with Americans is we have little, if any, will power when it comes to eating and drinking. The bigger the bag of chips the better. That means more for me to eat. The same holds true for our soft drink industry and my goodness, the money Madison Avenue is spending to get us to belly up.
The food guidelines of today prescribe a balanced diet that includes red meat and one that is healthy for us, if we'd only follow these simple suggestions.
The key remains not to overdo any one of those nutrients. One reason so many Americans may be victims of cancer is not because of the red meat, it's a lack of vegetables, fruits and whole grains in their diets. It is essential to include all of the food groups.
Individuals with specific health concerns which require dietary modifications should be diagnosed and have diets prescribed by a physician or dietician who has a history of the patients with these concerns.
America's farmers and ranchers continually heed the call of consumers for lower-fat content in beef and pork by producing cattle and hogs with less trimmable fat. This has occurred through advances in genetics, feeding and management practices.
Many of the major farm organizations and commodity groups provide consumer with healthy and helpful eating guidelines. Research projects on their products are contracted with qualified academic institutions, private research or food industry laboratories. Accuracy and credibility of these studies are reviewed by scientific specialists.
Consumers remain hungry for new dietary products, but they also have a ravenous appetite for information supported by facts and science – not myths and misconception.
John Schlageck is a leading commentator on agriculture and rural Kansas. Born and raised on a diversified farm in northwestern Kansas, his writing reflects a lifetime of experience, knowledge and passion.
-30-