Finney County family named Farm Family of the Year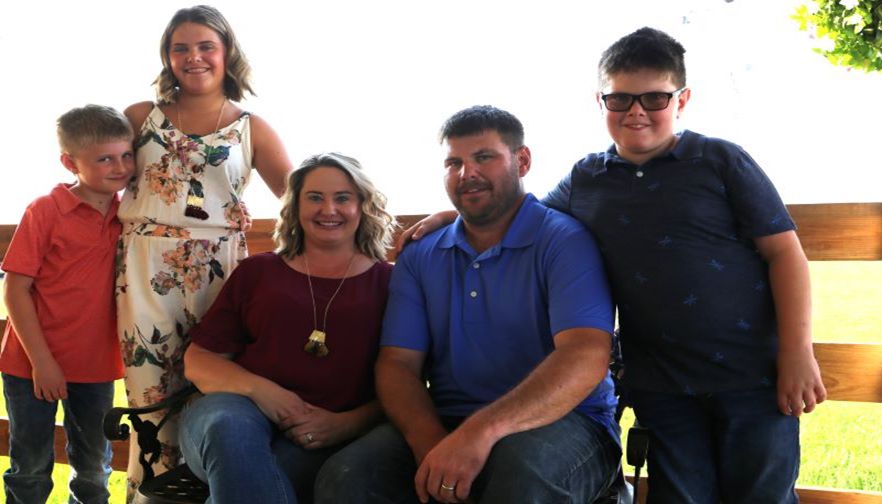 Shane and Andrea Knoll, Finney County, are one of Kansas Farm Bureau's (KFB) Farm Family of the Year honorees.
Each year, a select number of families receive the Farm Family of the Year award for their service and leadership in agriculture, Farm Bureau and their communities. This year there were 10 families. 
Shane and Andrea Knoll operate a 3,000-acre irrigated farm in Finney County where they grow wheat, corn and grain sorghum. They also own and operate Knoll Seed, and Andrea sells crop insurance for Knoll Crop Protection. Both Shane and Andrea are fourth-generation farmers and love following in their family's footsteps.
Shane's first encounter with Farm Bureau was when he was selected as Finney County Farm Bureau's first agriculture ambassador in 2004. Today, he sits on the board and currently serves as vice president. Shane and Andrea served on KFB's Young Farmers and Ranchers (YF&R) committee and were the chairs of the 2019 YF&R Leaders Conference. The Knoll family enjoys 4-H, and their kids show pigs and lambs and participate in the baking, shooting sports and quilting projects. Andrea currently serves on the county livestock committee and serves as goat superintendent.
The Knolls know KFB is an excellent partner in ensuring the voices of farmers and ranchers are heard so the industry can continue to thrive for generations to come.