KFB's VOTE FBF announces endorsements in state legislative races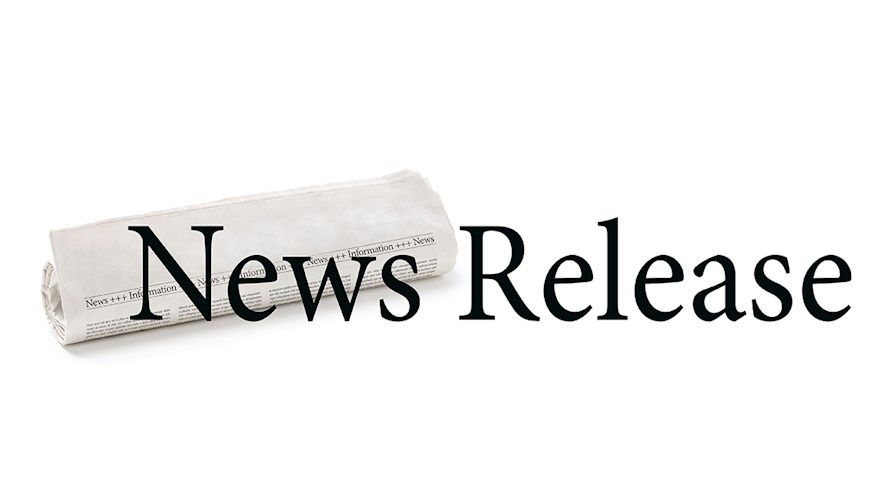 Kansas Farm Bureau's (KFB) Voters Organized To Elect Farm Bureau Friends (VOTE FBF) political action committee today announces its endorsements for Kansas legislative races.
Since 1993, VOTE FBF has endorsed and supported candidates for public office who support farming, ranching and rural Kansas. The 10-member VOTE FBF board relies heavily on the recommendations of members across the state in elevating candidates who understand and champion agricultural issues.
"We are proud to represent our members as the Voice of Agriculture, and we believe our grassroots-driven endorsement process does just that," says KFB President Rich Felts. "County Farm Bureau boards across the state have been working for months talking to and vetting candidates. Their voices are reflected in the endorsements VOTE FBF has made." 
For more information about VOTE FBF and the endorsement process, visit www.kfb.org/votefbf.
VOTE FBF previously announced endorsements in federal races for Sen. Jerry Moran, and Reps. Tracey Mann (KS 1), Jake LaTurner (KS 2) and Ron Estes (KS 4). Yesterday, it endorsed Derek Schmidt for Kansas governor.
Kansas Farm Bureau encourages members to continue researching candidates in races where no endorsements have been made.    
The following is Kansas Farm Bureau VOTE FBF's state Senate endorsement:
| | |
| --- | --- |
| District | Candidate |
| 38 | Ronald W. Ryckman Sr. |
| |   |
The following is Kansas Farm Bureau VOTE FBF's state House endorsement list:
| | |
| --- | --- |
| District | Candidate |
| 1 | Michael Houser |
| 2 | Kenneth (Ken) Collins |
| 3 | Chuck Smith |
| 4 | Trevor Jacobs |
| 5 | Carrie Barth |
| 6 | Samantha M. Poetter Parshall |
| 7 | Dan Goddard |
| 8 | Chris Croft |
| 9 | Fred Gardner |
| 10 | Christina Haswood |
| 12 | Doug Blex |
| 13 | Joe Newland |
| 14 | Charlotte Esau |
| 16 | Linda Featherston |
| 17 | Jo Ella Hoye |
| 18 | Cathy Gordon |
| 19 | Stephanie Sawyer Clayton |
| 20 | Mari-Lynn Poskin |
| 21 | Jerry Stogsdill |
| 22 | Lindsay Vaughn |
| 23 | Susan Ruiz |
| 24 | Jarrod Ousley |
| 25 | Rui Xu |
| 26 | Adam T. Thomas |
| 27 | Sean Edward Tarwater Sr. |
| 28 | Carl Turner |
| 30 | Laura Williams |
| 31 | Louis E. Ruiz |
| 32 | Pam Curtis |
| 34 | Valdenia C. Winn |
| 38 | Timothy H. Johnson |
| 39 | Owen Donohoe |
| 41 | Pat Proctor |
| 42 | Lance W. Neelly |
| 43 | Bill Sutton |
| 44 | Barbara W. Ballard |
| 45 | Mike Amyx |
| 46 | Dennis "Boog" Highberger |
| 47 | Ronald Ellis |
| 48 | Terry Frederick |
| 50 | Fred C. Patton |
| 51 | Kenny Titus |
| 52 | Jesse Borjon |
| 54 | Ken Corbet |
| 55 | Todd C. Staerkel |
| 56 | Virgil Weigel |
| 57 | John Alcala |
| 58 | Vic Miller |
| 59 | Louis R. Reed |
| 60 | Mark Schreiber |
| 61 | Francis Awerkamp |
| 62 | Randy Garber |
| 63 | John R. Eplee |
| 65 | Jeff Underhill |
| 66 | Sydney Carlin |
| 67 | Mike Dodson |
| 68 | Nathan (Nate) Butler |
| 69 | Clarke Sanders |
| 71 | Steven K. Howe |
| 72 | Avery Anderson |
| 73 | Les Mason |
| 74 | Stephen Owens |
| 75 | Will Carpenter |
| 76 | Eric L. Smith |
| 77 | Kristey S. Williams |
| 78 | Robyn R. Essex |
| 79 | Cheryl Helmer |
| 80 | Bill Rhiley |
| 81 | Blake Carpenter |
| 82 | Leah Howell |
| 83 | Henry Helgerson |
| 85 | Patrick A. Penn |
| 87 | Susan Oliver Estes |
| 88 | Chuck Schmidt |
| 89 | KC Ohaebosim |
| 90 | Carl Maughan |
| 91 | Emil M. Bergquist |
| 92 | John Carmichael |
| 93 | Brian Bergkamp |
| 94 | Leo G. Delperdang |
| 95 | Tom Sawyer |
| 96 | Tom Kessler |
| 97 | Nick Hoheisel |
| 98 | Cyndi Howerton |
| 99 | Susan Humphries |
| 100 | Daniel Hawkins |
| 101 | Joe Seiwert |
| 102 | Jason Probst |
| 104 | Paul Waggoner |
| 105 | Brenda K. Landwehr |
| 106 | Lisa M. Moser |
| 107 | Susan L Concannon |
| 108 | Brandon Woodard |
| 109 | Troy L. Waymaster |
| 110 | Ken Rahjes |
| 111 | Barb Wasinger |
| 112 | Tory Marie Blew |
| 113 | Brett Fairchild |
| 114 | Michael Murphy |
| 115 | Gary White |
| 116 | Kyle D. Hoffman |
| 118 | Jim Minnix |
| 119 | Bradley Ralph |
| 120 | Adam Smith |
| 121 | John Resman |
| 122 | William Clifford |
| 123 | John P. Wheeler Jr. |
| 124 | David Younger |
| 125 | Shannon Francis |