Kansas Farm Bureau Governor's Tour Focus is Trade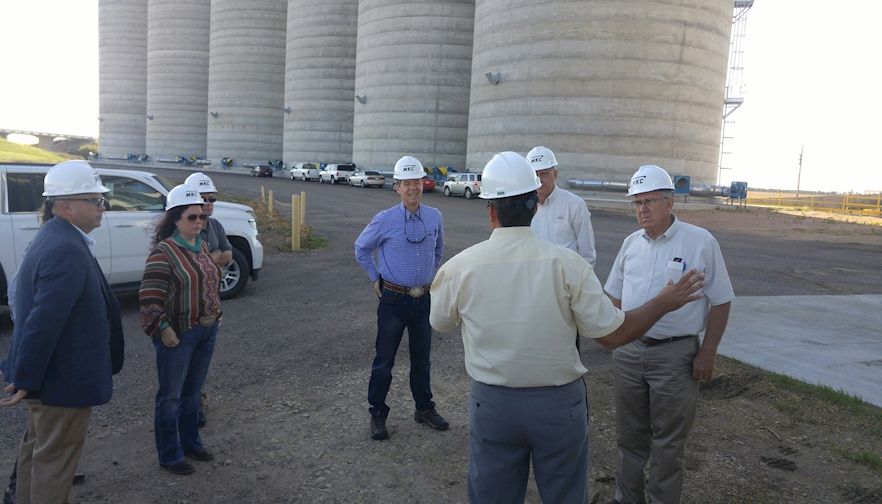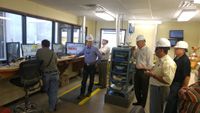 The 2016 KFB Governor's Tour on Sept. 12 started with discussion on movement of grain at Mid Kansas Coop in Canton.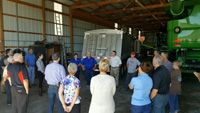 Then the group proceeded to the Jim Schmidt farm, all dryland, talking about markets and crops.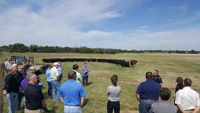 The next stop was the Sawyer farm where animal ag, crops and water issues were the discussion items.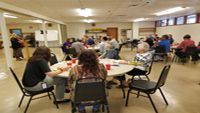 Lunch was a special event in Newton where presenters were the Farm and Food Council, Peace Connections/Circles of Hope and the Salvation Army.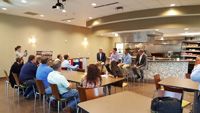 The final stop was at Cargill Innovations Center to hear more about the future of technology.
The annual event provides an excellent opportunity for the governor and many of his cabinet to see farming and ranching 'up close' and to hear the real stories of Farm Bureau member producers to learn about their successes, challenges, and what the administration can do to ensure a stable agricultural economy.