Leadership KFB begins third class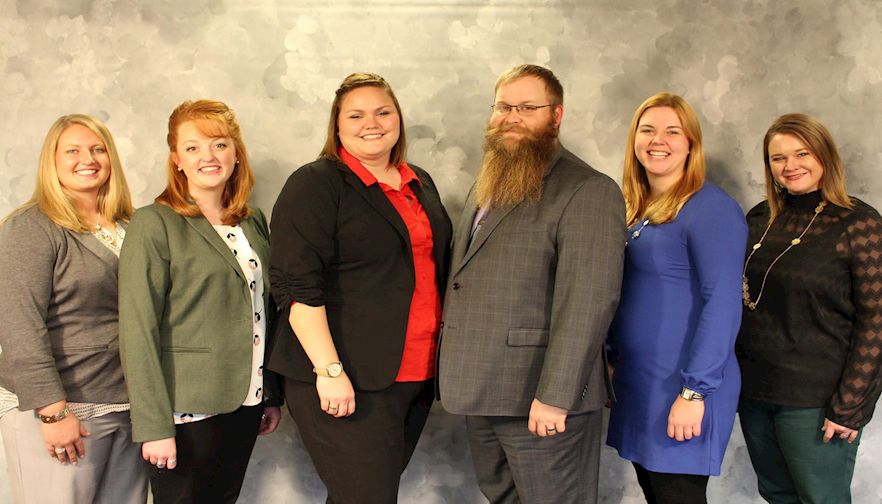 CONTACT:
Jill Casten
785-587-6124
castenj@kfb.org
January 20, 2017
FOR IMMEDIATE RELEASE
Manhattan--The third class of Leadership KFB kicked off their year-long study program this month at Kansas Farm Bureau headquarters in Manhattan, Kan., Jan. 12-14.
Participants include Mindy Andres, Morris County; Alfred Crawshaw, Wilson County; Jessica Flory, Douglas County; Jacquelyne Leffler, Lyon County; Leigh Ann Maurath, Riley County; and Jackie Mundt, Pratt County.
The program focuses on creating influential thought-leaders who will engage, create change and look for solutions, not only in agriculture, but also in counties and communities across the state.
"Kansas Farm Bureau is built on grassroots development for both policy and leaders," Rich Felts, president of Kansas Farm Bureau, says. "This program surfaces and grows capabilities of our members across the state."
Six learning sessions are held throughout the state and include a capstone in Washington, D.C. The program helps participants gain understanding about their personal leadership style, as well as different approaches to problem-solving and conflict resolution. Training in communication skills ranging from public speaking to traditional and social media are also included along with opportunities to engage with leaders on important issues.
To learn more about the program, visit www.kfb.org/Get-Involved/Leadership-KFB.