Our Land, Our Lives - by John Schlageck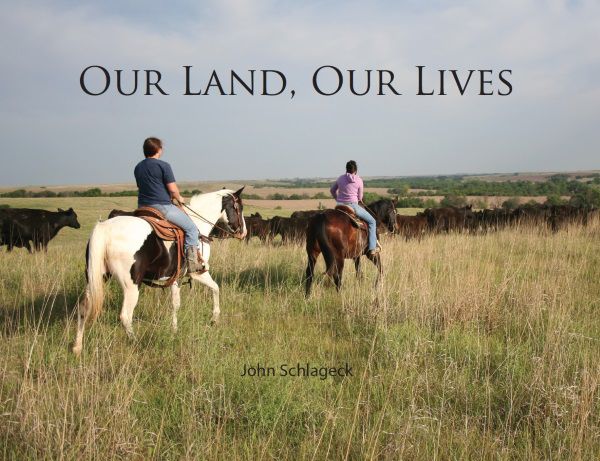 Kansas Farm Bureau's own John Schlageck has created the book "Our Land, Our Lives" to celebrate the centennial celebration of the state's premier farm organization.
This collection of Schlageck's essays and photos is dedicated to Kansas farm and ranch families and is steeped in the tradition, heritage and culture of agriculture in the Sunflower State. It represents more than five decades and five generations of Farm Bureau members. This book illustrates and reflects all the vigor, gusto and spirit in which they live and work.
Proceeds from "Our Land, Our Lives" will contribute to future agricultural leaders. Scholarships will be created for undergraduate students studying agricultural communications at Kansas State University.