Ten graduate from KFB's Masters Program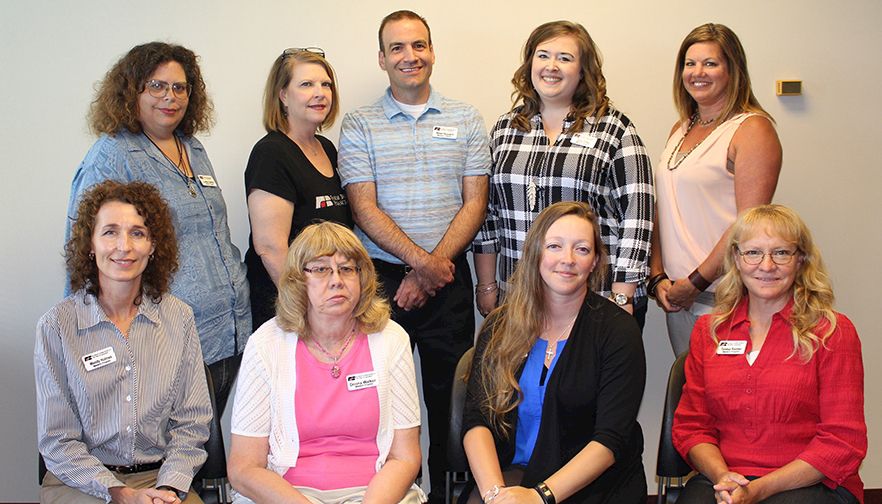 Ten Kansans graduated from Kansas Farm Bureau's Masters program June 14.
The program, now in its 19th year, offers an up-close and personal look at life on Kansas farms and the ag industry with six educational capsules. Participants learn about the fundamentals of this ever-changing industry while traveling around the Wheat State.
Graduates included:
Sonja Betzen, Farm Bureau Financial Services
Loretta Charlton, Kansas Department of Agriculture
Wendy Holmes, Meade County Farm Bureau
Brian Hupach, Farm Bureau Financial Services
Teresa Reimer, Osborne County Farm Bureau
Julie Roller, Abilene tourism director
Lesley Schmidt, President of Kansas Agri-Women
Dave Topliff, Farm Bureau Financial Services
Ranea Veal, Farm Bureau Financial Services
Donna Walker, Seward County Farm Bureau
The experience is open to anyone with an interest in learning more about agriculture says Charlie Sargent, director of the program.
"We welcome anyone interested in learning more about this important industry. It could be a teacher, a preacher, a banker, a reporter or anybody, yes even a farmer or rancher," says Sargent. "All of us can learn and share our insights with others."
For more information, call Charlie at (785) 587-6112, email sargentc@kfb.org or visit http://www.kfb.org/Get-Involved/The-Masters.
To download high-resolution photos of the graduates, click on their name. Each graduate is pictured with Glenn Brunkow, Kansas Farm Bureau board member. There is no photo for Dave Topliff.