Wabaunsee County family named Farm Family of the Year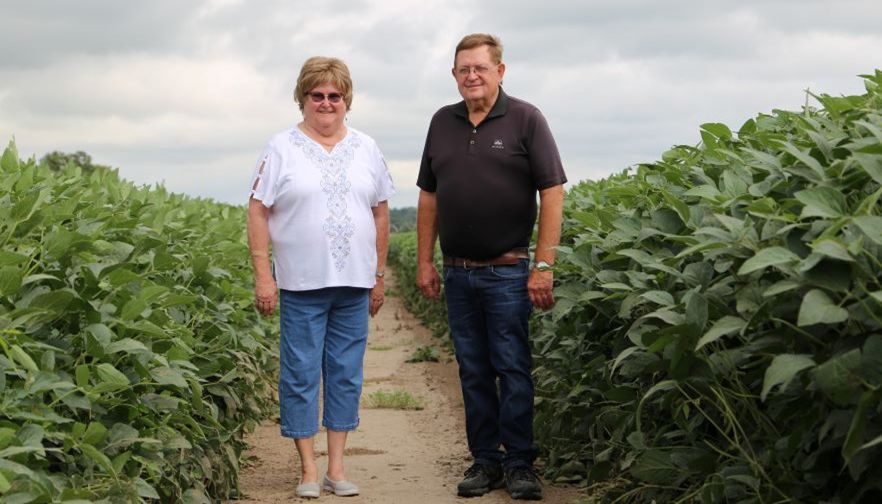 Diane and Larry Hoobler, Wabaunsee County, are one of Kansas Farm Bureau's (KFB) Farm Family of the Year honorees.
Each year, a select number of families receive the Farm Family of the Year award for their service and leadership in agriculture, Farm Bureau and their communities. This year there were 10 families.
Diane and Larry Hoobler began their farming operation with three gilts in 1971 on a rented farmstead. In 1997, the couple purchased 40 acres near Zeandale to raise hogs and grow their feed. Today, their Wabaunsee County operation consists of 1,150 acres in the Kaw River Valley between Manhattan and Wamego. They have a rotation of corn and soybean production that ranges from minimum to no-till acres, and they utilize buffer strips along ditches and waterways.
Diane and Larry have been Farm Bureau members since 1976. Diane served as president on the Wabaunsee County Farm Bureau board from 2015 to 2018 and currently serves as the county women's chair. Larry has also served on the Riley County Farm Bureau board, and they both enjoy providing agriculture education information and presentations to area schools.
The Hooblers are active members of their community and for more than 10 years, the couple has hosted a group of soldiers on their farm twice a year as part of the Fort Riley SAVE program, which gives first-hand experiences to soldiers who have an interest in going into agriculture when they are finished with their military service. Diane is a current member of the Riley County Planning Board, Riley County Fair Board and a 4-H Club leader. She is passionate about Riley County history.
The Hoobler family values the work KFB does in helping members understand and maneuver through legislation that impacts Kansas farm and ranch families.