2020 National Farm Safety & Health Week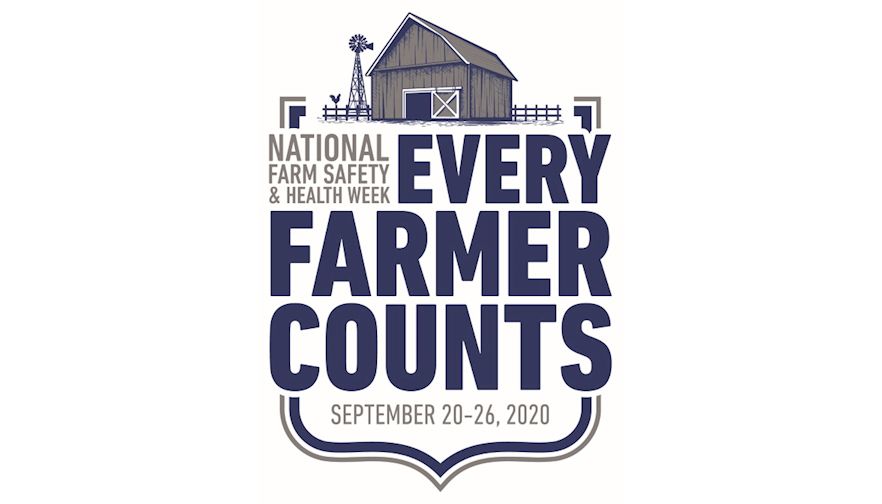 The 2018 data for the U.S. Bureau of Labor Statistics indicates that the agricultural sector is still the most dangerous in America with 574 fatalities, or an equivalent of 23.4 deaths per 100,000 workers. Fall harvest time can be one of the busiest and most dangerous seasons of the year for the agriculture industry. For this reason, the third week of September has been recognized as National Farm Safety and Health Week. This annual promotion initiated by the National Safety Council has been proclaimed as such by each sitting U.S. President since Franklin D. Roosevelt in 1944. National Farm Safety and Health Week is led by the National Education Center for Agricultural Safety (NECAS), the agricultural partner of the National Safety Council. "Every Farmer Counts" is the theme for the Nat'l Farm Safety & Health Week celebration scheduled for September 20-26.

Daily Topics of Focus Include:
Monday, September 21 - Tractor Safety & Rural Roadway Safety
Tuesday, September 22 - Overall Farmer Health
Wednesday, September 23 - Safety & Health for Youth in Agriculture
Thursday, September 24 - Emergency Preparedness in Agriculture
Friday, September 25 - Safety & Health for Women in Agriculture
Click here for more information, including a customizable press release.

Click here to access the 2020 Promotional Toolkit
Click here for registration information for the FREE Webinars offered during the week.