COVID-19 and its Effects on Employment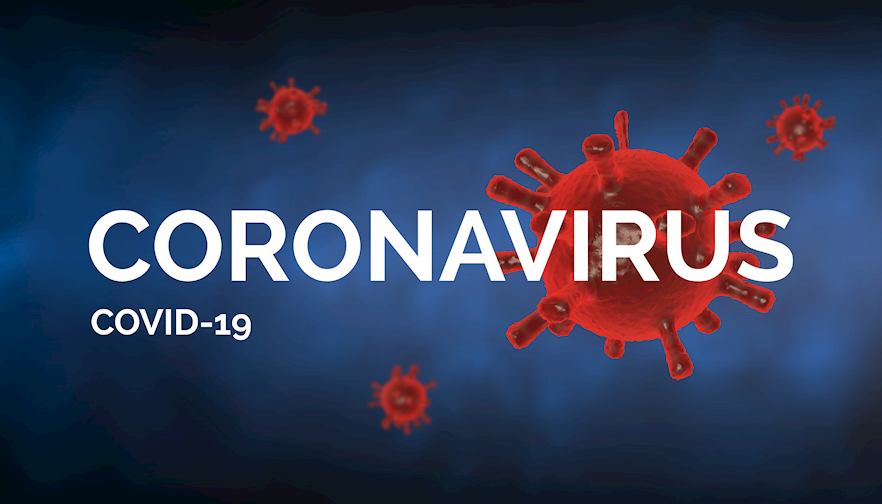 FAMILIES FIRST CORONAVIRUS RESPONSE ACT (FFCRA):
EMPLOYER PAID LEAVE REQUIREMENTS:
The Families First Coronavirus Response Act (FFCRA or Act) requires certain employers to provide their employees with paid sick leave or expanded family and medical leave for specified reasons related to COVID-19. The Department of Labor's (Department) Wage and Hour Division (WHD) administers and enforces the new law's paid leave requirements. These provisions will apply from the effective date through December 31, 2020. More information can be found in this WHD resource.
Common questions and answers about the FFCRA can be found here, on the WHD website.
--------------------------------------------------------
PESTICIDE SAFETY TRAINING REQUIREMENTS DURING COVID-19
The EPA has released guidance regarding the annual pesticide safety training requirements outlined in the Agricultural Worker Protection Standard (WPS). The guidance offers flexibility during the COVID-19 public health emergency.
Considering COVID-19 may make it difficult for agricultural employers and handler employers to provide WPS pesticide safety training or hire agricultural workers and pesticide handlers who have been trained in the last 12 months, EPA has provided guidelines to fulfill training requirements. The guidance aims to inform agricultural employers and handler employers of flexibilities available under the WPS to meet training requirements during this health crisis.
EPA encourages in-person training if workplace protections to maintain a healthy work environment are able to be implemented. For example, an employer may be able to provide pesticide safety training outside, in smaller than usual groups with well-spaced participants.
Alternatively, WPS training can be presented remotely, provided all WPS training requirements are met.
The employer is ultimately responsible for ensuring the training meets all requirements outlined in the WPS. For example, the training must still be presented in a manner the trainees can understand, in an environment reasonably free from distractions, and cover the full training content using EPA-approved training materials.
Once the training ends, the employer must document successful completion under a qualified trainer.
The EPA guidance can be viewed here.
--------------------------------------------------------
EMPLOYER ACTION STEPS AND WORKER SAFETY
Cornell Cooperative Extension's Agricultural Workforce Development has provided guidance and employer action steps to help protect employers and their employees from coronavirus. That guidance can be found here. Highlights of the actions steps include:
Talk with your employees about coronavirus, how it spreads, and how to prevent getting infected.
Print the CDC factsheets and posters, post in your workplace and employee housing facilities.
Clean and disinfect your workplace, and provide cleaning supplies.
Additionally, there are a couple more resources on worker safety, including this Central Coast of California guidance, and this guidance from Zenith.
The National Agricultural Law Center has FAQs about labor and employment on its website here.
--------------------------------------------------------
MEAT PROCESSING DURING COVID-19
Resources on the President's executive order keeping open meat processing facilities, along with CDC/OSHA guidance on meat processing facility worker safety, can be found here.
--------------------------------------------------------
DOCUMENTATION OF ESSENTIAL WORK FUNCTION
Kansas Farm Bureau has made available a resource that employees may wish to carry with them to help document their essential work function. This form can be adapted and signed by employers and provided to their employees, and may be useful if an employee comes in contact with an authority that questions their essential function. That form can be found here.
--------------------------------------------------------
STATE OF KANSAS ESSENTIAL WORK FUNCTIONS
For a copy of Kansas Governor Laura Kelly's Executive Order pertaining to essential functions, which include agricultural operations, click here. Functions relative to agriculture and listed as essential under Executive Order No. 20-15 include (this is not a complete list):
Produce and Provide Agricultural Products and Services
Produce and Provide Human and Animal Food Products and Services
Maintain Supply Chains for Essential Functions and Critical Infrastructure (as defined by DHS)
Transport Cargo and Passengers by Rail
Transport Cargo and Passengers by Road
While many, if not all, local jurisdictions issuing stay-at-home orders have exempted these functions, the Executive Order supersedes any local orders that may conflict. Local issuing authorities must grant—and do not have the discretion to deny—exemptions from the restrictions of any local "stay home" or similar order to requesting companies or other organizations for the performance of essential functions.

--------------------------------------------------------
DHA GUIDANCE ON ESSENTIAL CRITICAL INFRASTRUCTURE
The Department of Homeland Security's CISA office has also issued Guidance on Essential Critical Infrastructure Workforce. Click here for that document (on mobile devices, scroll down for the text following page headings). Highlights of that document include:
"If you work in a critical infrastructure industry, as defined by the Department of Homeland Security, such as healthcare services and pharmaceutical and food supply, you have a special responsibility to maintain your normal work schedule."
CISA recognizes that State, local, tribal, and territorial governments are ultimately in charge of implementing and executing response activities in communities under their jurisdiction, while the Federal Government is in a supporting role. As State and local communities consider COVID-19-related restrictions, CISA is offering this list to assist prioritizing activities related to continuity of operations and incident response, including the appropriate movement of critical infrastructure workers within and between jurisdictions. Accordingly, this list is advisory in nature. It is not, nor should it be considered to be, a federal directive or standard in and of itself.