Citizen investment drives rural Kansas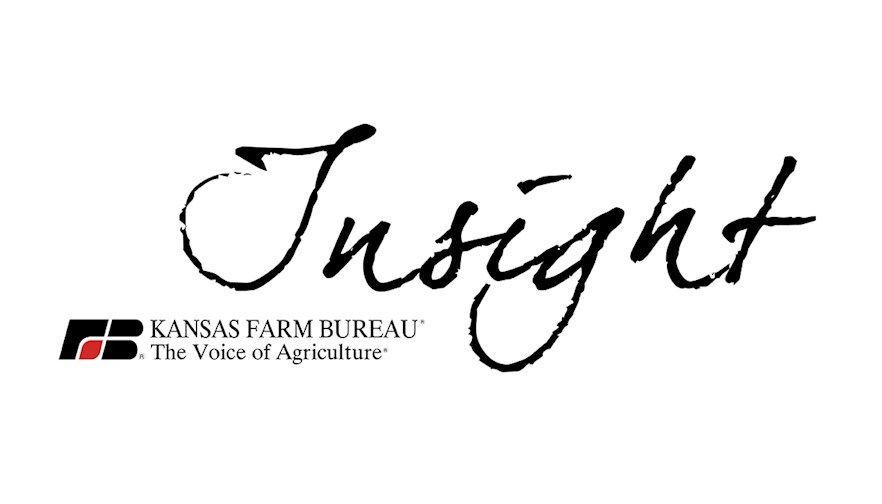 For the week of Nov. 13, 2017
Citizen investment drives rural Kansas
By John Schlageck, Kansas Farm Bureau
Without question the most important resource in Phillipsburg, Dodge City, Pittsburg, Salina, or any community in Kansas, is human resources. If you look up the definition of human resources, you will find it as: "the individuals who make up the community and their learned skills that create the ability to lead teams of people, manage systems and produce goods and services."
Rural communities thrive and prosper when farmers, ranchers and small community businesses work together for the common good. The single greatest roadblock for success and growth in any community is lack of organized leadership with vision. Fortunately, Kansans have been an active bunch. Citizens of this state have always believed they can get the job done.
Kansans continue to build on a long and proud heritage and self-responsibility by investing in new businesses, communities and those they employ. Kansas communities believe they can continue to be part of a livable frontier – a state of mind where there is always room to grow and prosper.
Farmers, ranchers and businesses in this state all have similar goals and philosophies. They have always believed there is too much government intrusion into their lives and businesses. For years, they have worked hard to reverse this trend and control their destiny.
Some people still have the mistaken belief that government can control the economy and provide a better life for its citizens. That is unrealistic. Both for theoretical and practical reasons, governments are unable to control the economy and create jobs.
Kansans know this. Our communities have never stood idly by and waited for government to take care of them. Instead they have formed alliances to tackle community issues, foster business development and ensure an environment where they will continue to grow.
It is not enough for Kansas communities to have and follow a strategic plan for economic development. Rural communities must not forget they need institutions that bring farmers into the communities on a regular basis.
This means restaurants and other gathering places where rural and townsfolk can gather. This means a place where they can talk about mutual issues and interests – children, the high school basketball team, the remodeled community center – just about anything that relates to the welfare and wellbeing of the area.
Grocery stores, a church – with committed leaders willing to live and become a part of the community – active participation in the school system and involvement in farm and community organizations are all ways to rekindle interest.
Strong communities survive and prosper when farmers retire in their towns, or become actively involved in local and regional affairs. Farmers, ranchers and businesses remain the key to growth and vitality in any rural area. Working together, both rural and urban, with progressive community leadership, we can improve our standard of living and our quality of life in Kansas.
John Schlageck is a leading commentator on agriculture and rural Kansas. Born and raised on a diversified farm in northwestern Kansas, his writing reflects a lifetime of experience, knowledge and passion.
-30-