KFB's Vote FBF endorses Sen. Moran for re-election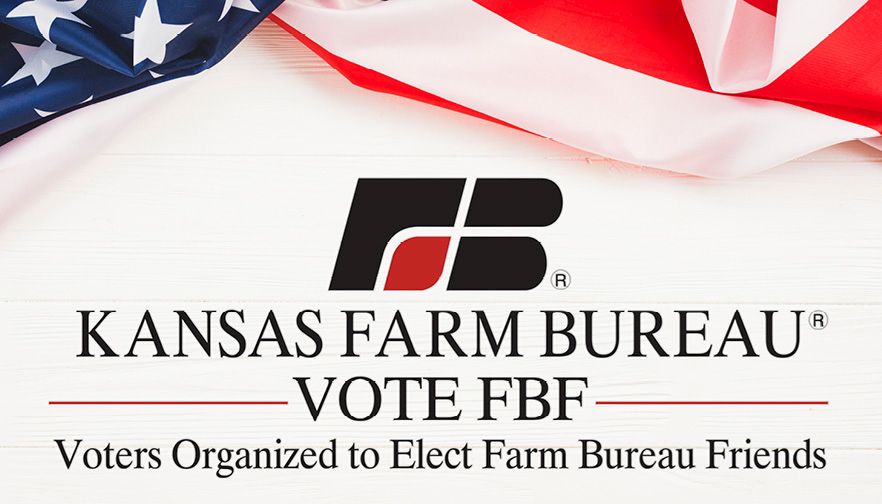 Manhattan— Kansas Farm Bureau's Voters Organized To Elect Farm Bureau Friends (VOTE FBF) announced today its endorsement of Sen. Jerry Moran for re-election to the U.S. Senate.
The formal endorsements came from Kansas Farm Bureau's (KFB) political action committee, VOTE FBF, comprised of active farmer/rancher members elected by their peers from each of KFB's 10 geographic districts.
The KFB endorsement process began earlier this year with individual recommendations from the autonomous county Farm Bureau organizations. Through this grassroots process, each of the state's 105 counties had the opportunity to provide feedback to VOTE FBF and Sen. Moran was the overwhelming choice of members.
"Members in county Farm Bureaus across the state enthusiastically recommended the endorsement of Jerry Moran for a third term in the United States Senate," Rich Felts, president of KFB, says. "Sen. Moran has been a steadfast supporter of Kansas agriculture and our rural way of life. He provides a vital voice in the Senate, where he's proven essential at advocating for crop insurance, pushing back against bureaucratic rulemaking and fighting against the end of stepped-up basis, which would have devastated transition planning for family farms and ranches.
"We look forward to working with Senator Moran as he continues to champion Kansas values in the United States Senate."
KFB's VOTE FBF fund was established in 1993 to elect candidates who understand agriculture and advocate on its behalf. Since its inception, endorsed candidates have won their respective elections in more than 90 percent of races. To learn more about VOTE FBF, visit www.kfb.org/votefbf.