Kansas Farm Bureau pleased by Lesser Prairie Chicken decision, more work ahead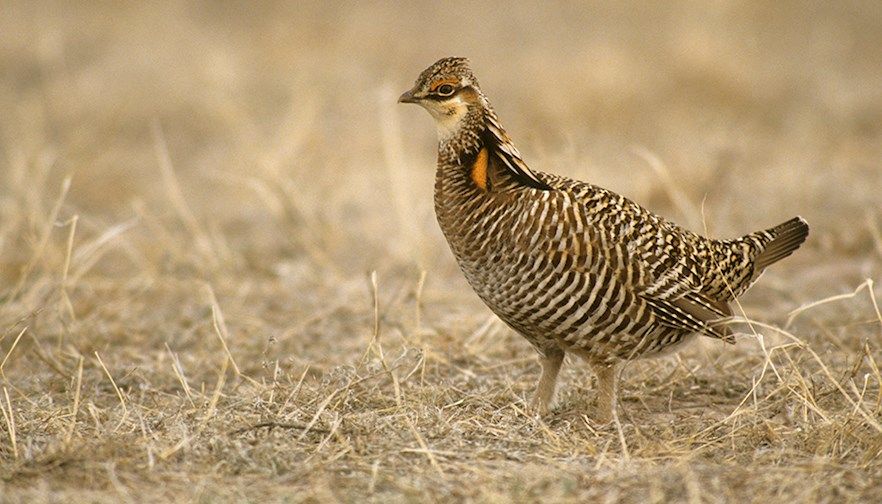 MANHATTAN – Kansas Farm Bureau, the state's largest agriculture organization, welcomes this week's decision by a U.S. District Court judge dismissing the U.S. Fish and Wildlife Service's listing of the lesser prairie chicken as a "threatened" species.

"This decision is a clear step in the right direction," said Kansas Farm Bureau President Rich Felts. "But our guard is not down. This decision was made in one jurisdiction that does not include Kansas. We want to make sure this decision holds through a possible appeal, and will include the entire historic range of the species."
Felts added Kansas Farm Bureau will continue to lead the fight in another lawsuit regarding the lesser prairie chicken, and is actively working to develop reasonable conservation initiatives applicable in Kansas and other states.
"Through multiple conservation initiatives, and the return of more normal precipitation in western Kansas, the population of the LPC has dramatically improved," Felts said. "This result was predicted by those who knew the land and habitat area, and is a key point in litigation."
Farmers, ranchers and others can help in the struggle by contributing to the "Stop Fowl Play' campaign at www.stopfowlplay.com.