Pinpointing Policy: UAS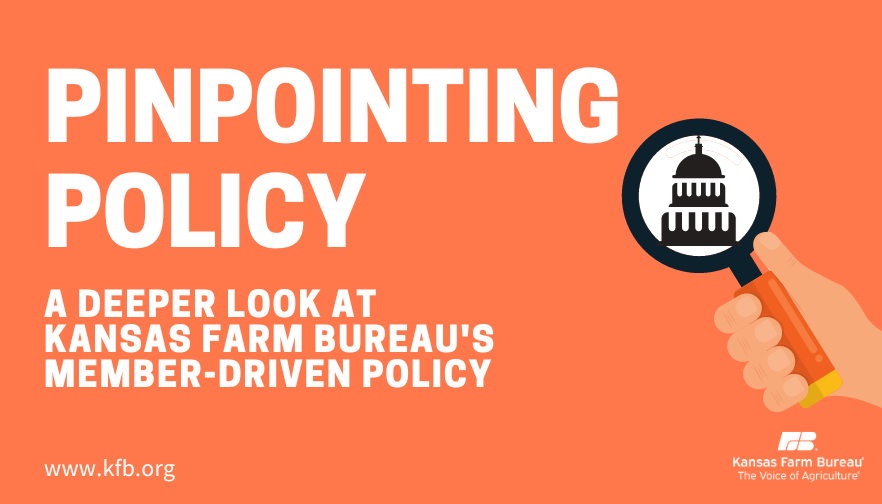 According to a press release, the Federal Aviation Administration (FAA) has recently granted the Kansas Department of Transportation (KDOT) the first-ever Beyond Visual Line of Sight (BVLOS) drone operation. This has been the result of a collaboration between K-State Polytechnic, Westar Energy (soon to be Evergy), Iris Automation, KDOT and a 31-member Kansas Unmanned Aircraft Systems (UAS) Integration Pilot Program (IPP). The Kansas IPP team will be flying a UAS on a "nine-mile track to evaluate technologies to inspect power lines in rural Kansas." The drone will be using detect-and-avoid systems which helps it maneuver around challenges it may face.

As the technology continues to develop, UAS will likely become more integrated into farming and ranching practices in the U.S.
American Farm Bureau Federation policy speaks directly to UAS technology and its uses in agriculture.
"We support:
The safe and responsible use of unmanned aircraft systems (UAS) and associated technologies for agricultural purposes;
The agricultural use of UAS going beyond visual line of sight as long as they are controlled by 'sense and avoid' technology" (165.1.1, 165.1.6, pg. 19)
To learn more about UAS technology, visit the KDOT and FAA websites.

If you have a question, comment or modification on KFB policy, members can provide suggestions for policy changes, additions or deletions by filling out this online form.