Silent sentinels on the High Plains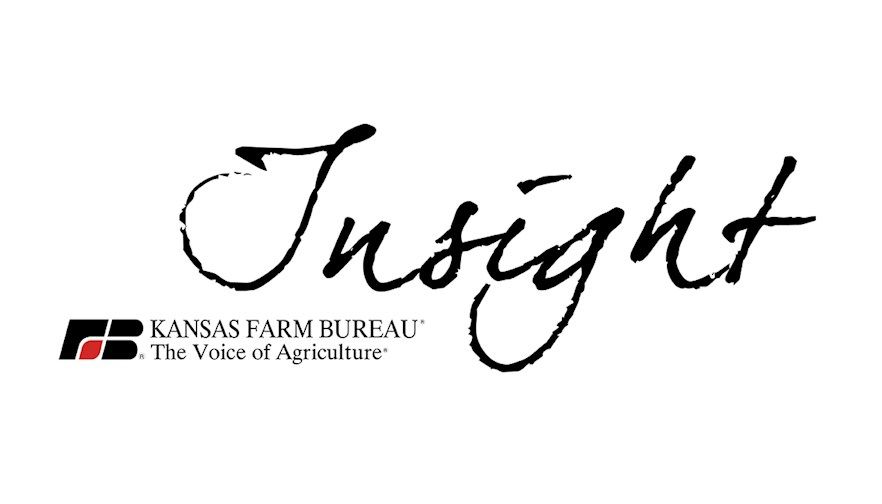 For the week of April 11, 2016
Editor's note: I'm out of the office this week so I decided to dust off a story I wrote in May of '95. I was on my way to a Rattlesnake Roundup outside of Sharon Springs. While taking the back roads where I grew up, I happened upon the inspiration for the following story. While Mr. Smith is dead and gone, the hardy souls and stories like his are worth revisiting.
Silent sentinels on the High Plains
By John Schlageck, Kansas Farm Bureau
Perched atop the weathered wooden posts, the western boots stretched nearly one mile into the horizon. Brown, black, green, gray and blue were the colors. Torn and frayed was their condition.
All the boot heels pointed toward the blue, spring sky. Some of the toes still held their shape – jutting out from the fence post. Others dropped toward the grass like the tongues of cutting ponies after a full morning of sorting cattle.
This boot fence can be found on John Smith's Boot Hill Ranch. Located on K-25 about a mile and a half north of Russell Springs, nearly 500 boots dot the top of the five-strand, barbed wire fence that runs north and south.
"The number depends on how many have been stolen on any particular day," Smith said with a glint in his eye. "Those boots don't just jump off the posts and walk away."
Locals will tell you a boot fence is one method a rancher uses to signify he is just that – a rancher and not a farmer. A few will tell you it's just a "crazy" hobby and nothing to take too seriously.
Smith fitted his first pair of boots on the fence line 20 years ago. The boots were 1948 vintage and hand-made by Charles P. Shipley Saddlers & Mercantile, Co. of Kansas City, Mo.
"They were located down by the stockyards and they made boots for ole' Jesse James," Smith said, proud to have owned a pair of boots made by the same company that had fitted the famous outlaw. "I got married in mine back in '51."
After Smith put the first pair of boots on his fencerow, it seemed only natural to add more. Before long, friends and neighbors were helping him stock the line. They'd throw worn out pairs in the back of his pickup at auctions and cattle sales. Some dumped the boots next to the fence.
Smith never turned down a pair of boots and it didn't matter what condition they were in. At one time, he figured there were close to 700 boots on the fence. He'd been known to wear a pair that may have still had a little life left in them.
"Boots keep the water off and the fence posts last longer," Smith told me. "The boots shelter the post top so the moisture can't get into the post and expand it and break it up."
Yep, thanks to Smith, each post has its own leather garage. But not all the boots have stayed on the posts.
A few years back the Logan County rancher lost a pair of women's boots that laced up the front.
"I guess they were old and somewhat of a collectible," Smith said.
After this incident, he never fitted a pair of boots next to one another on the posts. Instead he'd put one boot in the corner of his land and stick the other in some random spot down the line.
To hear Smith talk about his fence and why he added boots to the post tops, it all goes back to western folklore.
"Cowboys that wear boots have a special attachment to them," he said. "That way when a cowboy died they'd bury him and put his boots upside down on a stick by his grave. People knew each other by the boots they wore, and it was only natural to put a cowboy's boots near his grave so those that happened by would know who was buried there."
And there will be no doubt whose fence is capped with boots on the highway a couple miles north of Russell Springs. Tumbleweeds will continue to roll up next to the wire, stay for a while and keep the old leather boots company. Prairie dogs will peek out of their mound towns and scan the horizon and see the familiar landmark.
Oh, in case you're wondering, I took a hard look at all the boots on John Smith's fence, but I didn't rob any off the posts. I did see a couple pairs that would have made a fine addition to my boot collection and could have been worn for a Saturday night of dancing.
Nope, I wouldn't dare touch 'em. It wouldn't have been right. Those boots were located just where they belonged, on top of the fence posts – silent sentinels on the great High Plains.
John Schlageck is a leading commentator on agriculture and rural Kansas. Born and raised on a diversified farm in northwestern Kansas, his writing reflects a lifetime of experience, knowledge and passion.
-30-