Good shop day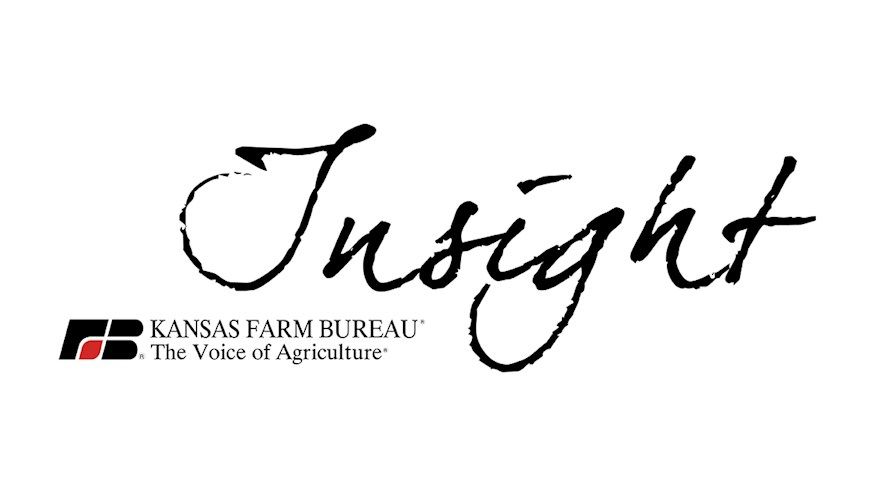 For the week of June 6, 2016
Good shop day
By John Schlageck, Kansas Farm Bureau
Outside the machine shop, a steady rain beat the steel roof like a drum. The sky was socked in with clouds and activity in Kiowa County farm country moved slowly.
Inside the building south of Mullinville, Rick Sherer took advantage of the rainy conditions to pull maintenance on his 9760 rotary combine before the upcoming wheat harvest.
"I believe it's important to learn about your machines," Sherer says. "If you don't know a lot about 'em and things go wrong, John Deere can't always come out whenever you want them to."
Sage wisdom from a farmer stockman who's been in this vocation for more than 40 years. At 62, Sherer takes a little more time to enjoy and experience life to the fullest.
For him this means drawing chalk figures on the sidewalk with his grandchildren – even in the whirlwind of harvest. It may also mean playing with them inside the shop. Almost everything in the machine shop has something to do with his grandchildren.
This includes electric cars, trucks and toys. A clear, gallon jar filled with taffy, tootsie rolls and other candy sits on the steel work bench within reach of his four grandkids.
Their names, date, time of birth, weight and length are neatly displayed on the side of the first-aid cabinet at the far-end of his bench.
"My grandchildren mean a great deal to me," Sherer says. "I like to reflect on them daily. To look at their names refreshes my memory those were good days."
The Kiowa County farmer also likes to visit with friends, neighbors and family when they stop by. Several chairs can be found near the work bench.
Farming has been a good way of life for Sherer. While he remains a successful ag producer in Kiowa County, money is not the sole reason for farming because as he says, "you don't always make money.
"I don't believe, I've ever woke up one day that I didn't enjoy going to work," he says. "Sure some days are better than others but I wouldn't still be farming if I didn't like it."
There are three things about his life on the farm he cherishes above all the rest: fine fences, a good looking field of wheat and seeing cattle grazing on wheat pasture.
"I like five-wire fences," Sherer says. "I've got a lot of 'em. They cost a lot of money, but I enjoy them. In the long run, they've saved me money."
There's something magical for Sherer, just driving down the road looking at a solid five-wire fence. To him it's neat, it's clean and well-built.
"And when others drive by they think, 'It's going to be there for 50 years. He won't have to touch that fence again.'"
As for a good looking field of golden grain waving in the Kansas wind, there's nothing prettier, Sherer says. Farmers sow the wheat, watch it grow and turn colors. From planting until harvest takes approximately nine months.
"It's like giving birth," he says. "It's beautiful."
As for the cattle, Sherer never tires of seeing them grazing in the open pasture. If they're gaining weight, he's happy.
Being an Angus man, the cattle he likes to see most are Angus. He also likes quality stock, in top shape and well cared for.
"I probably overfeed mine a bit," Sherer says. "But I don't want 'em thin."
A good relationship with the local veterinarian along with a sound herd-health program is essential, he says. It's also important to build strong relationships with others in the community.
Talking about Steve Goering who managed the Mullinville elevator for years, Sherer says, "You couldn't ask for a better man and Steve is a true friend."
He believes the same about local extension agent, Barrett Smith.
"We all appreciate seeing him around the country," Sherer says. "He not only comes to our farm, but I know he visits other farms and towns in the area. I hear about it."
For the Kiowa County farmer stockman these are all "good" things.
"You appreciate these people," Sherer says. "They are an essential part of our operations. They're the best."
John Schlageck is a leading commentator on agriculture and rural Kansas. Born and raised on a diversified farm in northwestern Kansas, his writing reflects a lifetime of experience, knowledge and passion.
-30-