KFB Photo Contest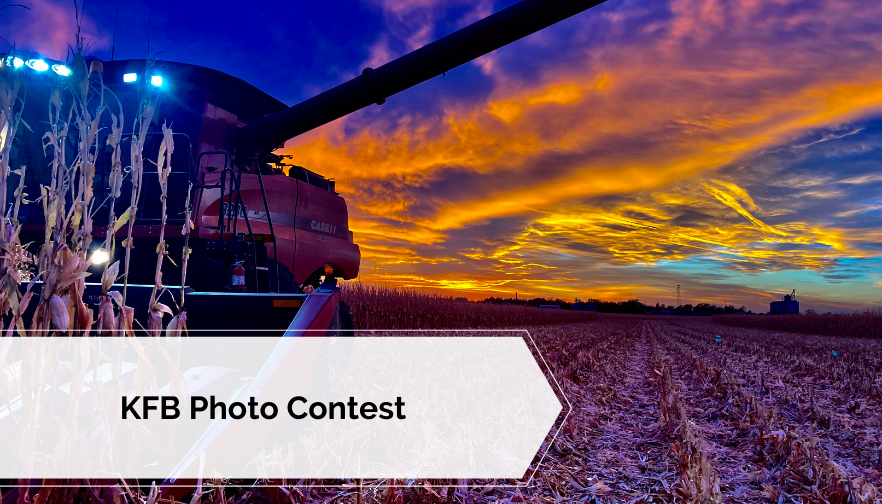 The annual Kansas Farm Bureau (KFB) Photo Contest is hosted by the state Young Farmers & Ranchers (YF&R) Committee. The contest is open to all Farm Bureau® members of any county in Kansas.
The photo contest is an opportunity to share a glimpse of your corner of the state and life as an agriculturalist. Photos capturing rural life, Kansas scenery and/or Farm Bureau involvement are encouraged. There are no categories this year. We're looking for your favorite photo or memory from the past year.
Prizes
First Place - $300
Second Place - $200
Third Place - $100
Rules
Participants may submit up to one (1) photo.
Photographer Eligibility: 

Photos may only be submitted by the original photographer.
Amateur and professional photographers of all ages may enter the contest, however, the photographer cannot have been, and may not be, paid in any way for the photo entered in the contest beyond the potential winnings of this contest.
The photographer must be an associate or voting member of Kansas Farm Bureau.
Employees of Farm Bureau, its affiliated companies, and their immediate families are not eligible to participate in the contest.

Photo Eligibility: 

All photos must be submitted in JPG format by digital upload.
Photos in the contest cannot have been, and may not be, entered in any other contest, including but not limited to 4-H, FFA, etc. This also includes previous KFB photo contest photographs in first, second and third place, may not be submitted again.
Please follow these  farm safety guidelines when submitting photos to the contest. Any photo showing compromising farm safety images will not be allowed in the contest. 
Kansas Farm Bureau reserves the right to disqualify photos for any reason.

Photos will be judged on the use of angle, lighting, balance, color, contrast, viewpoint and technical ability in addition to the way they highlight the beauty of Kansas and heart of agriculture.
Finalists will be notified by email.
All photos become the property of Kansas Farm Bureau and may be used in printed or online Farm Bureau materials. Photo credit will be given to the photographer when possible. Kansas Farm Bureau may, without offering any consideration to or obtaining the permission of its submitter, use any such photograph for any purpose, such as publishing in Kansas Living and/or Farm Leader Letter, posting it on KFB's website, reproducing it for Farm Bureau use, or selling it as a fundraiser.


Contest Submission Open: June 1, 2022
Contest Deadline: 11:59 pm on October 1, 2022


For questions, email photocontest@kfb.org
Congratulations to the 2022 Photo Contest winners!

1st Place: "Beauty IN the Beast" by Andringa Lauren, Ellsworth County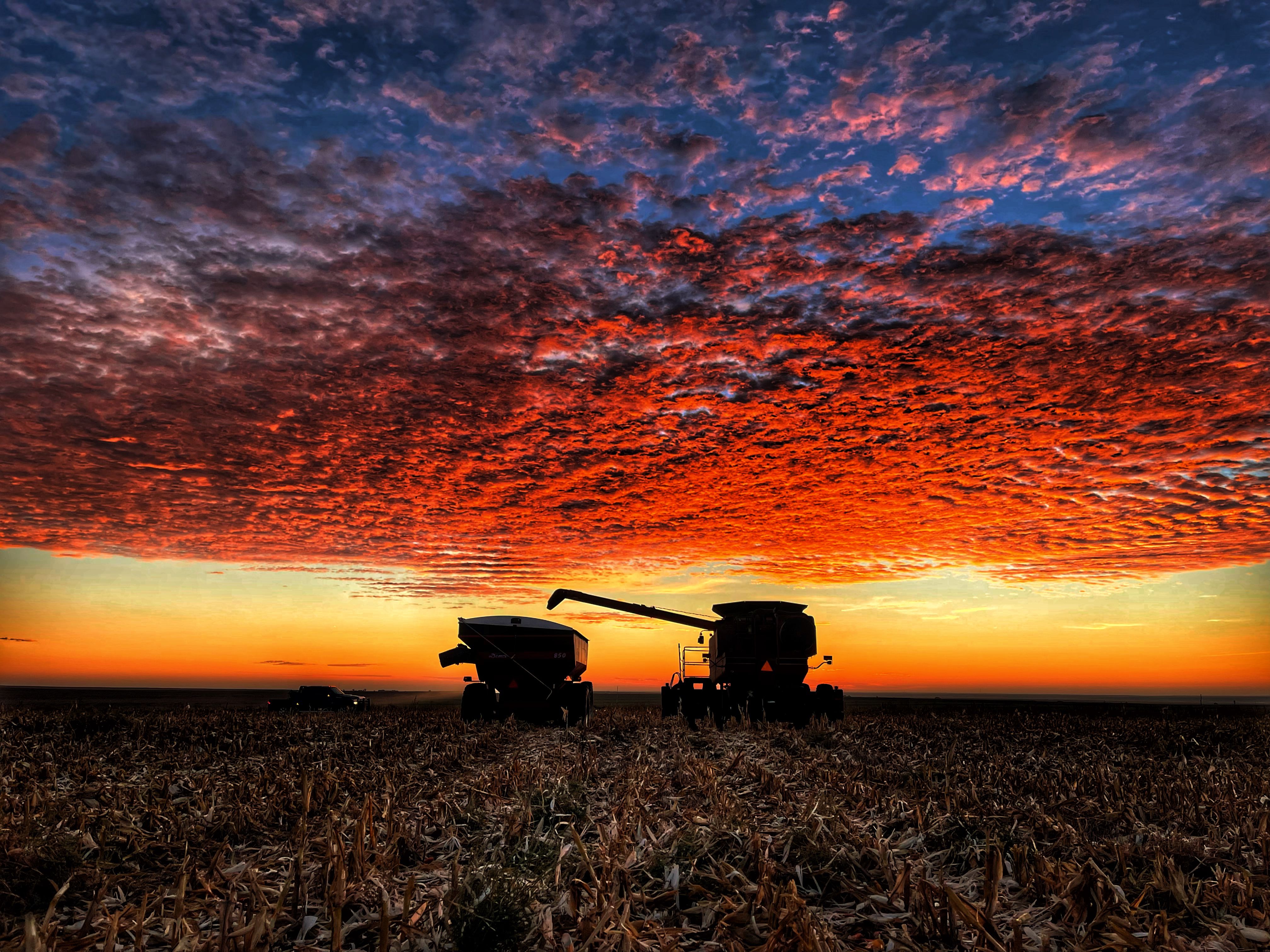 2nd Place: "October Sunrise" by Curt Mitchell, Decatur County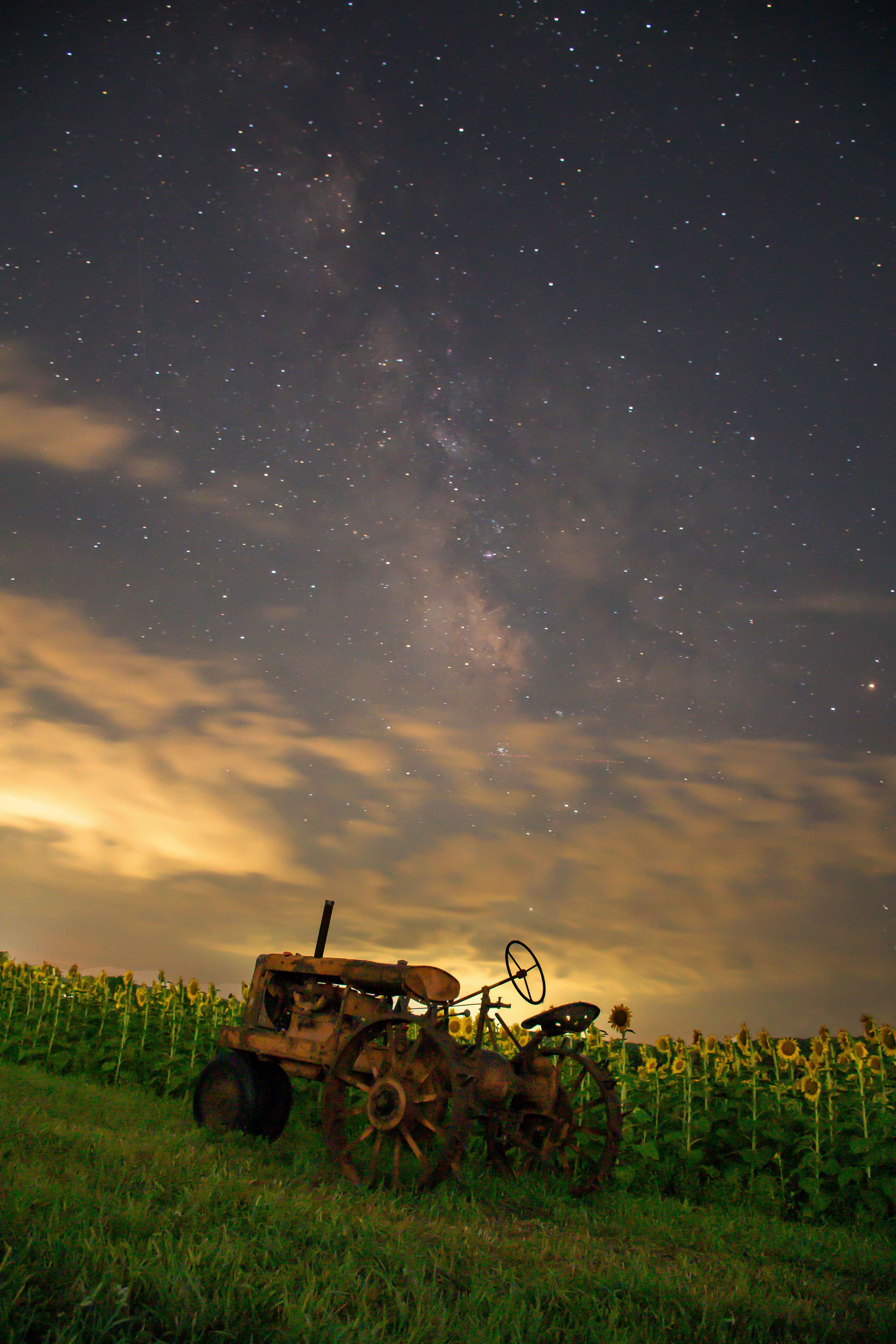 3rd Place: "Sunflowers under the Milky Way" by Michelle Derusseau, Douglas County