Kansas State Fair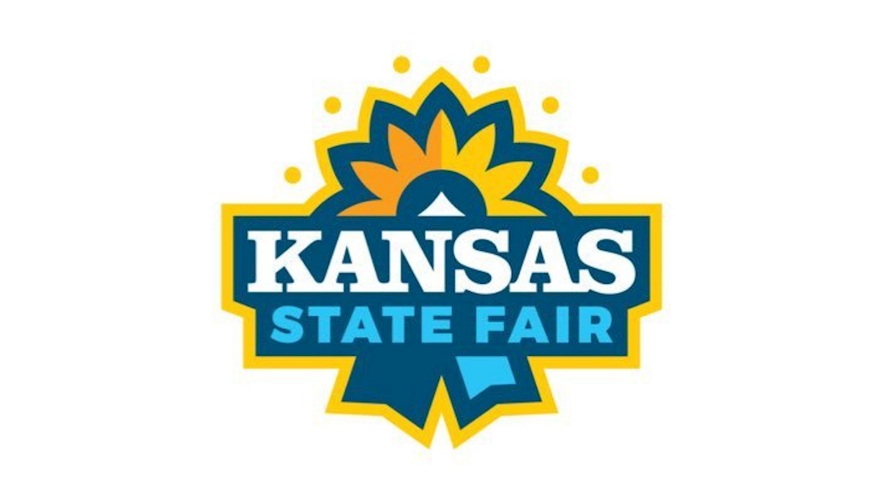 Kansas Farm Bureau invites you to join us at the Kansas State Fair September 6-15 in Hutchinson. Connect with us in one or more of the following ways:
1. Stop by our booth in the Pride of Kansas building to connect with the value of membership and sign up for your chance to win $100 of free groceries.
2. Participate in the Kansas State Fair Ag Passport, Pollinator Passport or Moo U programs and receive a coupon for free ice cream at the Dairy Bar (under the grandstands) from Kansas Farm Bureau, the Kansas Dairy Association and the Kansas Dairy Commission.
Ag Passport & Pollinator Passport - pick up your form at the Education Center, complete it at your own pace and turn it in back at the Education Center to get your free ice cream coupon.
Moo U - guided livestock tours leave from the Livestock Annex at 9 a.m., 10 a.m., 11 a.m., Noon, 1 p.m., 2 p.m., 3 p.m., 4 p.m., 5 p.m. and 6 p.m. Each tour lasts 45-50 minutes and all participants will receive their free ice cream coupon at the tour conclusion.
3. Students showing beef cattle, sheep, goats or swine can pick up a free t-shirt from Kansas Farm Bureau at the credential office when they check in on Friday, September 6.
More Information from our Booth
Three Brands. One Farm Bureau Family.
The booth includes information from all three brands Kansans interact with under the Farm Bureau family. Get to know us more at the links below.
Kansas Farm Bureau: The Voice of Agriculture - our mission is to strengthen agriculture and the lives of Kansans through advocacy, education and service. As a membership organization, we're celebrating 100 years of working on behalf of this state's farmers and ranchers.
Farm Bureau Financial Services: It's Your Life, Let's Protect It - insurance and investment products to protect livelihoods and futures.
Kansas Living - print and digital showcasing farm families throughout the state, recipes the whole family will love and much more about food, farming and life in Kansas. Follow us on Facebook and Instagram and sign up for our monthly e-newsletter.
Membership Benefits
In 2018 alone, Farm Bureau members in Kansas saved more than $1 million by using their membership benefits. Members can sign in to learn how to use your benefits here and everyone can check out the current member benefit at-a-glance flyer here. Take it a step further and download the KFB Member Benefit app on your phone. Follow https://www.kfb.org/Mobile to find the links to our apps. Not a member, but want to become one to use all these benefits? Sign up at www.kfb.org/join.
KFB Health Plans
Kansas Farm Bureau Health Plans will provide members with affordable and competitive rates for medical and dental coverage. With one of the largest networks available, we can help save you money while providing dependable and affordable health care coverage.
You can sign up and change your policy at any time. And rest assured, as long as you pay your premiums and annual membership dues, you will never lose coverage.
KFB will offer four types of coverage:
Individual and Family Plans
Medicare Supplement Plans
Dental & Vision Coverage
Short Term Coverage
Coverage will be effective Jan. 1, 2020. Enrollment for Medicare Supplement Plans, Dental/Vision Coverage, and Individual & Family Plans begins Oct. 1. Short Term Coverage enrollment begins Dec. 2.
Want to Learn More About Agriculture?
My American Farm:
My American Farm is a free online resource for young learners. It uses online games and other educational resources to explore topics in food, fiber, and energy. Check it out here.
Kailey's Ag Adventure:
Kansas Farm Bureau has a children's book series called Kailey's Ag Adventure. These eight books follow the travels of Kailey as she explores the world of agriculture. These educational books offer a fun way for young people, parents and teachers to learn more about agriculture. Seven of the books even have lessons plans to go with them! Want to learn more? Click here.
Do-It-Yourself Projects:
Are you looking for DIY projects to do with your children or students? Check out Kansas Farm Bureau's education page or Kansas Living's Kids Corner for a full list of projects for kindergarten through adult activities!
From the Land of Kansas:
Interested in learning more about products grown, processed and manufactured in Kansas? Be sure to explore From the Land of Kansas.