Pinpointing Policy: Port of Catoosa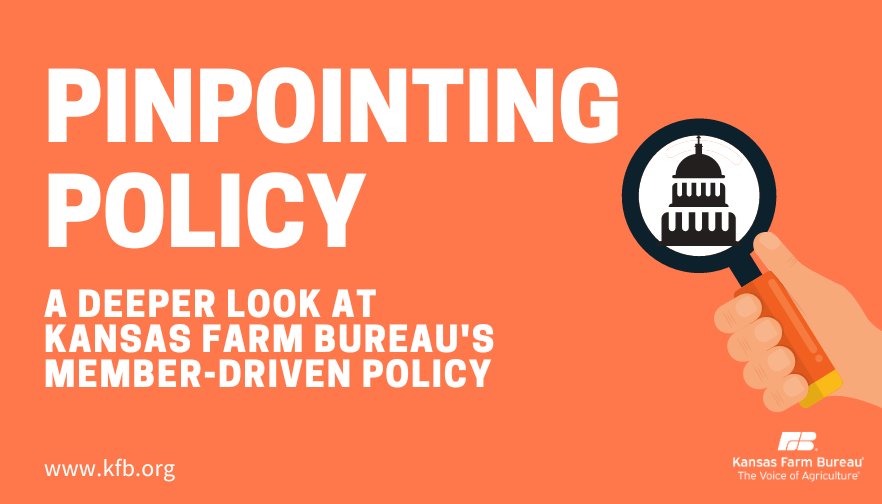 Kansas Farm Bureau staff recently toured the Port of Catoosa in Oklahoma. This inland "seaport" is a part of the McClellan-Kerr Arkansas River Navigation System (MKARNS) which stretches 445 miles from the Verdigris River in Catoosa, Okla., to the confluence of the White and Mississippi Rivers. Its impacts on the Kansas economy and Kansas agriculture specifically are very significant.
According to the most recent data available from the Oklahoma Department of Transportation, it is estimated that more than 1.4 million tons of grain and 834,000 tons of fertilizer destined to and/or from Kansas were moved through the port in 2017. Unusually high precipitation in the Midwest has frustrated activity in the port this year.
Kansas Farm Bureau recognizes the value of this infrastructure to Kansas agriculture and aligns with the American Farm Bureau Federation policy relating to maritime transportation and infrastructure.
"We support improved infrastructure at all U.S. ports, including inland seaports, to better facilitate the loading of all sizes of ships." (126.4, pg. 6; emphasis added)
"We support development of a long-range national transportation policy that views transportation as a holistic system servicing the needs of both passengers and freight across all modes and recognizes the importance of connectivity between modes. It should encourage exploration of public/private partnerships and be designed to support global competitiveness while developing the most economical and energy efficient methods of meeting future transportation needs." (128.1, pg. 7)
More information about the Port of Catoosa can be found here.
If you have a question, comment or modification on KFB policy, members can provide suggestions for policy changes, additions or deletions by filling out this online form.