Pinpointing Policy: Voice of Agriculture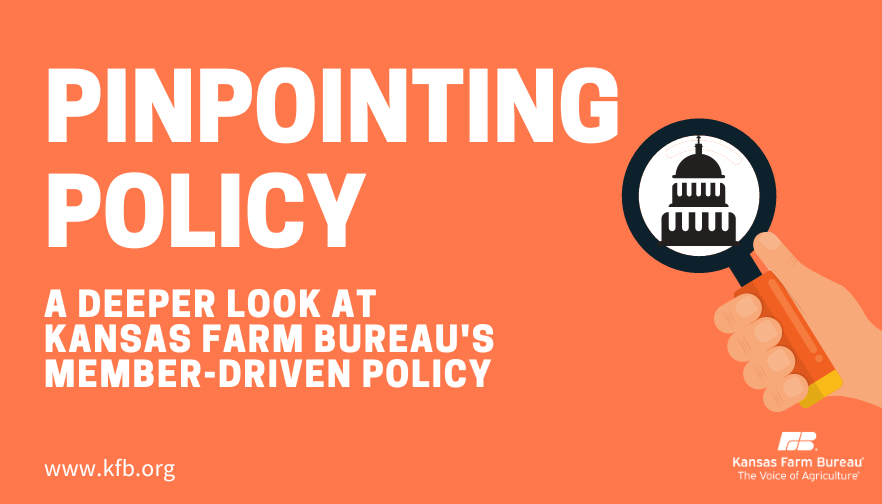 For the last 100 years, Kansas Farm Bureau has existed to strengthen agriculture and the lives of Kansans through advocacy, education and service. As a grassroots organization, KFB advocacy work is driven by resolutions that are introduced, reviewed and adopted by voting delegates each year at its annual meeting. These resolutions are compiled in the state policy book, outlining the work that is to be done.

A Voice for Agriculture AG-1
"…We will work diligently to implement our adopted policy positions in a manner that furthers good public policy for agriculture and the state." (7)

As a Farm Bureau member in Kansas, being more familiar with the policy driving our organization will better equip you to be an advocate for agriculture and rural life in your community and the state of Kansas.