Rural Kansas Apprenticeship Program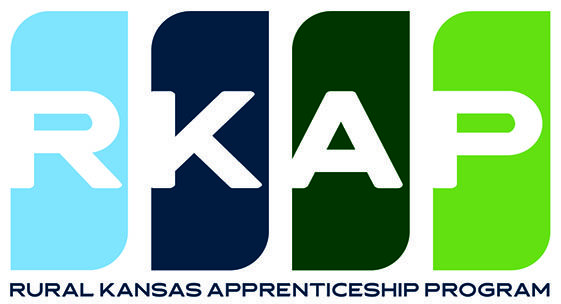 According to a 2022 study prepared for the Kansas Department of Agriculture, 42 percent of survey respondents said "worker skill" was a major barrier to expanding employment within their agricultural business with 67 percent saying finding skilled applicants was a challenge. Of businesses surveyed, more than 40 percent said they use on-the-job training to increase their workers' skills and said it was a very effective training method.
Through Kansas Farm Bureau's Rural Kansas Apprenticeship Program (RKAP), agriculturists and Kansas business owners can train and retain qualified labor.
What is an apprenticeship program?
Employer designed and driven
Structured on-the-job training
Job-related education
Wage progression
Mentorship
Valued credentials
Apprenticeship program
benefits to employers
Recruit and develop highly skilled employees who help grow your business
Improve productivity, profitability and your bottom line
Receive help in developing an apprenticeship program
Become a preferred employer in the eyes of potential employees
Apprenticeship program
benefits to employees
Earn money while you're learning
Gain certification of experience and knowledge
Receive hands-on training from a mentor
Who is eligible for an
apprenticeship program?
Employers in Kansas with W-2 employees (not 1099 contractors), and
Agriculture-related businesses or businesses in any industry operating in rural communities in Kansas
Want to learn more? 
Fill out this form and we'll be in touch. 
Brought to you by the Kansas Department of Commerce through the Office of Registered Apprenticeship. Learn more at www.ksapprenticeship.org.
Current Open Apprenticeship Opportunities
Alliance Ag & Grain
Alliance Ag & Grain is pleased to announce the launch of an apprenticeship program. Learn more at www.aaggllc.com/careers/aprenticeships.
MKC
At MKC, there is an opportunity for people of all backgrounds in our organization and we provide opportunities for growth of skills and knowledge at all levels. Apprentices will receive on-the-job training, technical instruction and compensation while developing skills in an entry-level agriculture career path. No background or prior experience in agriculture is needed. Here's a link to the MKC Program.  MKC apprenticeships include:
Agriculture Equipment Operator
CDL Driver
Operations Specialist