Meet the Women's Leadership Committee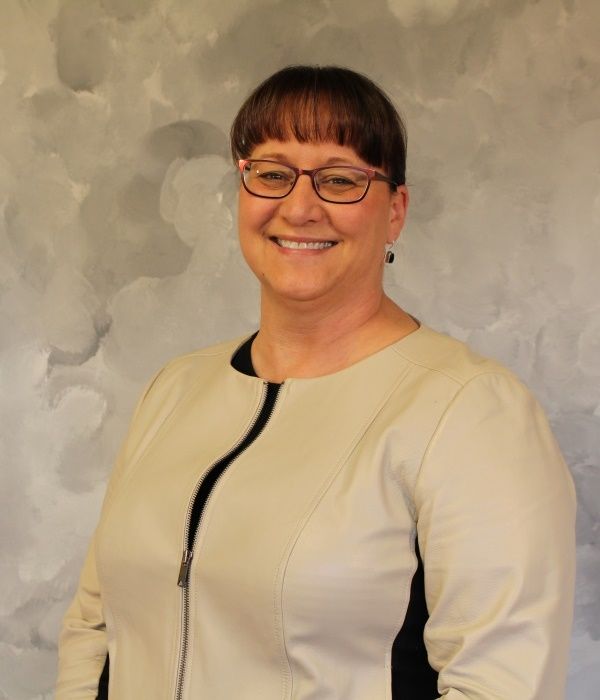 Committee Chair - Marieta Hauser
Marieta Hauser was elected Kansas Farm Bureau Women's Leadership Committee Chair at the 2011 KFB annual meeting. She and husband Thomas operate 3200 acres of wheat and milo near Johnson, in SW Kansas.
Marieta has completed a host of continuing education classes including KARL Class V. She has been a Women's Committee Chair, county vice-president, county president, Resolutions Committee member and AFBF Voting Delegate. She has served on the Grant Co. Economic Development Board, Grant County Bank Board, and as Director of the Grant Co. Chamber of Commerce.
Marieta Hauser was elected to a two-year term on the AFB Women's Leadership Committee. She also serves on KFB's Board of Directors.
The Hauser's have four children, Jason, Marla, Chad, and Brian.
1st District - Christine Russell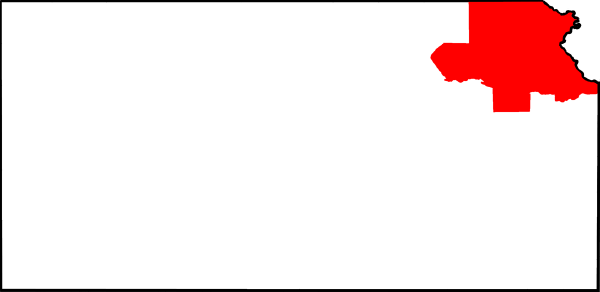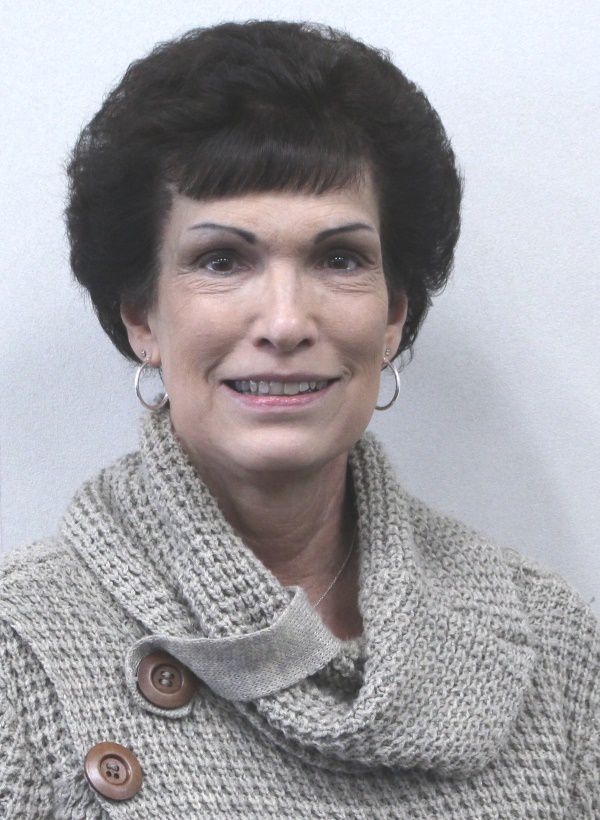 2nd District - Debbie Kueser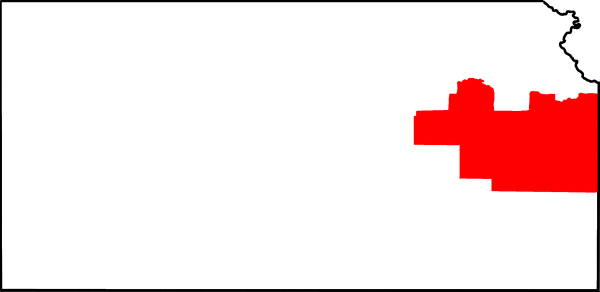 Gail and Debbie live in Anderson County. Gail farms around 3000 acres in partnership with his brother. Debbie is employed in Garnett.
Gail and Debbie have both been in involved in their county Farm Bureau. Debbie has served as President, Vice President, and Women's Chair. She also has served on the State Membership and Education Committee.
Debbie is very involved in her community serving on several boards as well as playing the clarinet in the community band.
Gail and Debbie have two children, Eric and Shelby and four grandchildren.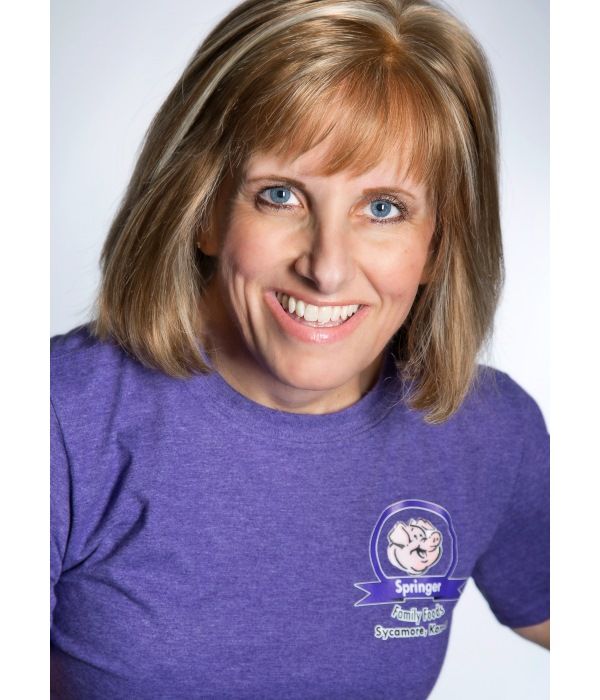 3rd District - Christy Springer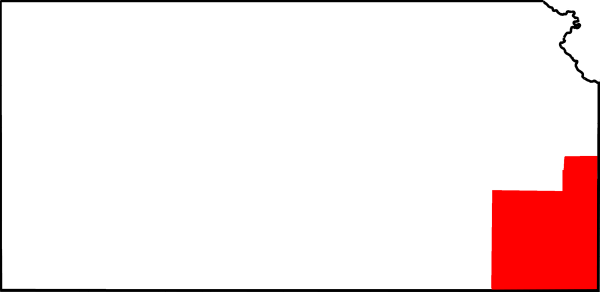 Christy Springer was elected to the Women's Leadership Committee in 2015. She is a first generation farm wife married to Michael, a third generation hog farmer. Michael and Christy reside in Wilson County in rural Neodesha along with their two boys, Mason and Cooper.
The family farm is Springer Family Foods, a 3,450 sow fargrid-x-to-finish operation. They market over 80,000 pigs annually and employ 30 full-time employees. The business is a joint partnership between Michael and Christy, Michael's parents, grandparents and aunt and uncle; Michael is the managing partner of the swine business. They also farm 5,000 acres. Simply put, they raise corn, wheat, soybeans and lots of pigs!
Christy's role on the farm changes daily. Gopher Girl would be the best title, followed by payroll clerk, stock clerk, production record assistant, chef, and of course "Ham Tram" driver (the school bus that they converted to haul weaned piggies).
Christy and Michael are members of the Neodesha United Methodist Church. She serves on the Fruitful Practices planning committee, designs the monthly newsletter and promotes church events on their Facebook page. Michael serves on the Trustee Committee.
Their Farm Bureau roots began on the Montgomery county board. Christy started out as the women's chair. This was followed by a term on the State YF&R Committee. Next, Christy served as the county coordinator for Montgomery County before their move to Wilson County in 2012. Michael was a runner-up in the AFBF YF&R Achievement Award competition in 2013. Christy is currently serving her 2nd year as Women's Chair on the Wilson county board. Christy is passionate about agriculture, especially pig farming, and loves going into the schools to teach about agriculture and farm safety.
The Springer family is always busy. Mason and Cooper keep them hopping with school, 4-H, sports, and church activities. They also have fun attending Michael's "Farm Camp" which includes cleaning pig barns, sweeping floors, and picking up trash around the farm. Cooper has even been featured in Dan Yunk's book "Kailey's Pig Tales". In addition to Farm Bureau and church activities, Christy and Michael are active speakers for the "Operation Main Street" speaker's bureau. OMS is a program sponsored by the National Pork Board where producers are assigned to speak to community organizations about agriculture. Furthermore, Michael currently serves on several boards including the Radiant Electric Cooperative, Wilson Medical Center, Wilson County Extension Council, and is serving his second appointment on the State Board of Agriculture. Michael recently completed 9 years of service on the Kansas Pork Association board. One of Christy's favorite responsibilities is being room Mom for Mason and Cooper's classes.
For Christy (and Michael), life is all about raising kids, pigs, farming, and serving Kansas agriculture. Their involvement with Kansas Farm Bureau has equipped them with the resources and skills to be leaders in Kansas agriculture.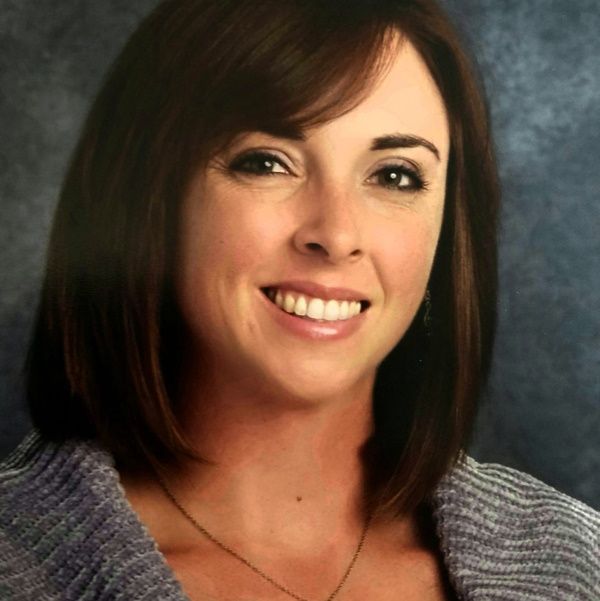 4th District - Erica Schlender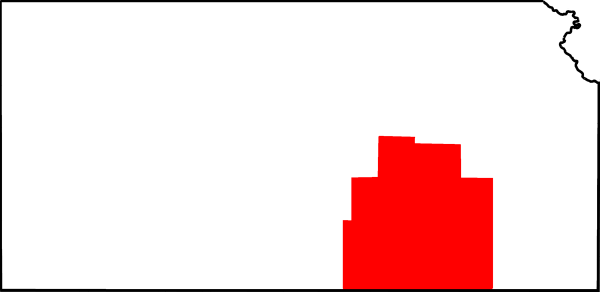 Erica Schlender currently resides in Halstead. She is a 5th generation farmer on the family ground in Moundridge and a 3rd generation Harvey County Farm Bureau member. She was the YF&R chair for 2 years and recently graduated from Leadership KFB. After teaching in an elementary classroom for 8 years she recently made the switch to joining her dad in agronomy consulting in Harvey, Reno, McPherson, and Rice county. When she is not in the fields she is a piano teacher and a youth group leader in Pleasant Grove UMC.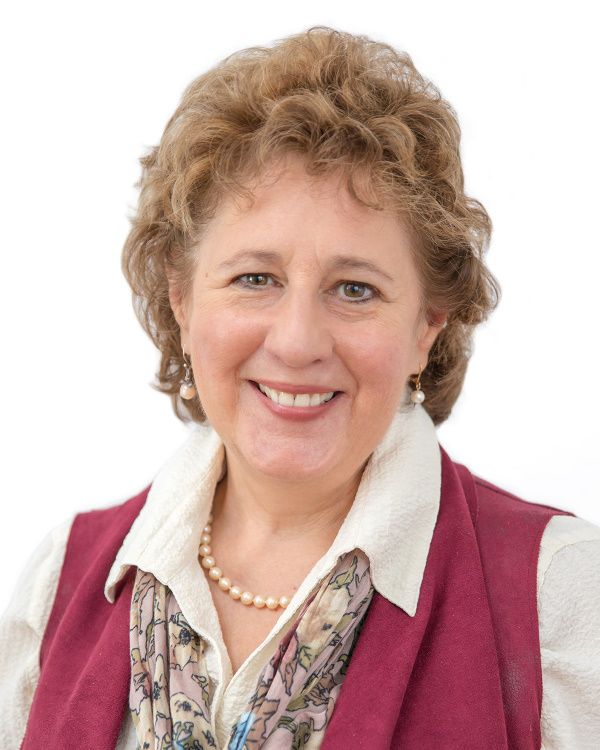 5th District - Mary Mertz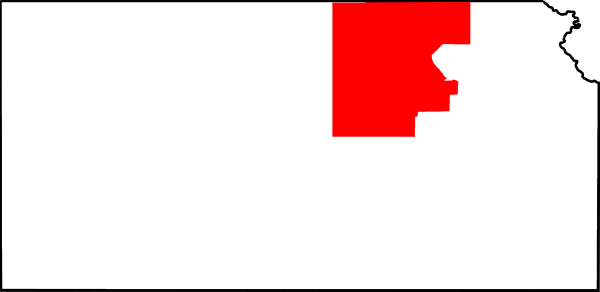 Mary moved to Kansas from her hometown of Chicago in 1987, a few months after she married her fourth-generation farmer husband Bob. They met in the city while working together at the Beef Industry Council of the National Livestock and Meat Board.
Bob and Mary co-own and manage River Creek Farms along with Bob's brother and his wife. It is a diversified operation that includes grain, cattle, and sheep.
Mary has always been active in her church, community, and as an advocate for agriculture. Bob and Mary were designated Master Farmer/Master Farm Home Maker by Kansas Extension; District Farm Family of the Year by Kansas Farm Bureau.
Mary was awarded the Friend of Agriculture Award by Kansas Farm Bureau in 2014 for her work in promoting farm life and educating consumers about the science advancements used in the industry. She has served on the SPEAK Team as well as on many panels for the Kansas Farm Bureau sharing her knowledge of biotechnology and advocacy. For ten years Mary has coordinated a Farm to Fork event at River Creek Farms called Feast of the Fields. This has been a very successful agri-tourism event that brings urban people from throughout Kansas and elsewhere to an experience of culinary arts and agriculture.
Mary has a B.S Degree in Business Management and Ethics from Manhattan Christian College. Mary and Bob have two children, Lisa (Mertz) Berding, and David Mertz.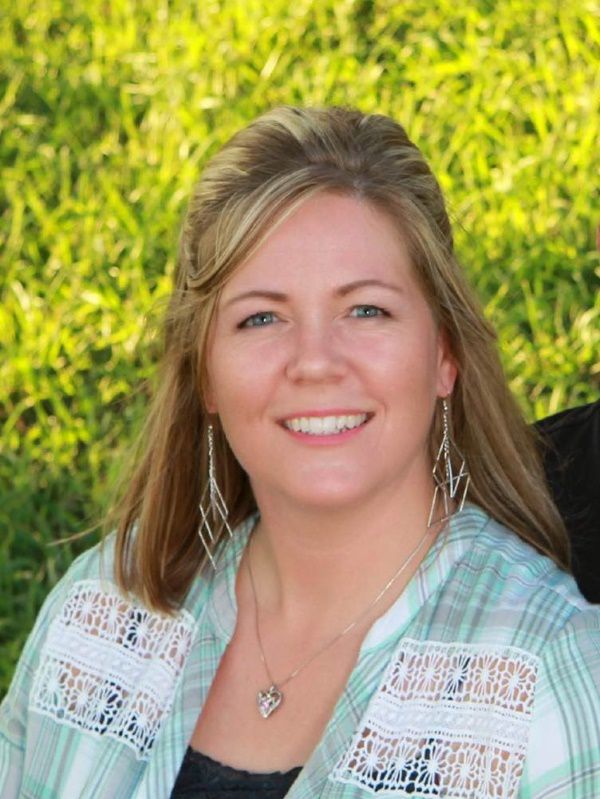 6th District - Ginny Buttenhoff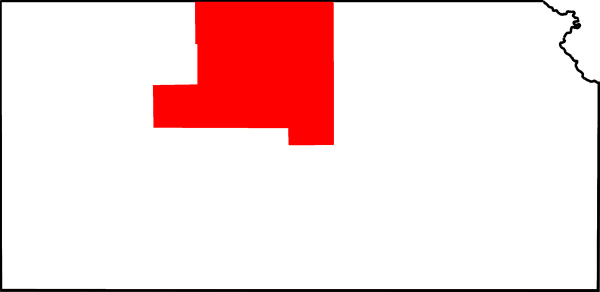 Ginny farms with her husband, John, and his parents. She helps raise kids, cattle and crops and also does a little cake decorating on the side. John and Ginny have four kids Tenley, Hailey, August and Emma.
Ginny has been actively involved in Farm Bureau since 2009. She previously served as a county board member, county woman's chair, and a county coordinator. As a county coordinator Ginny attended Be Ag-Wise workshops and helped start a "Kids Ag Day on the farm" in Lincoln county. She completed the KFB Masters program, and John and Ginny have served on the Young Farmers & ranchers committee.
7th District - Jenny Goering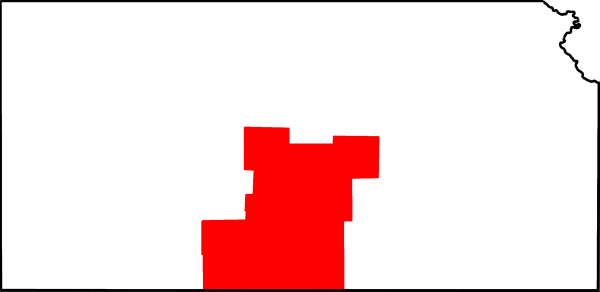 8th District - Maureen Georg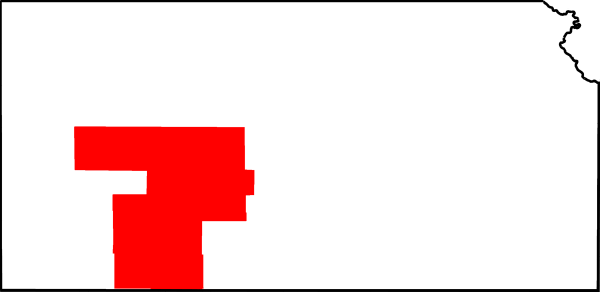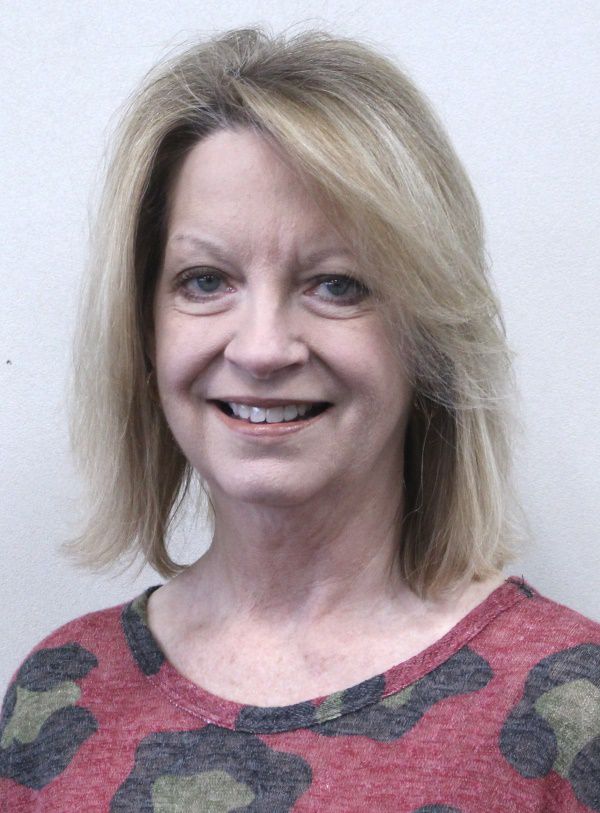 9th District - Carol Deaver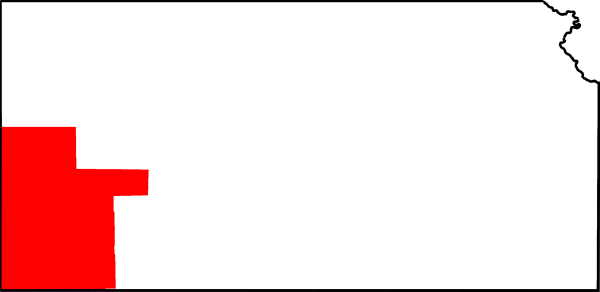 Carol and Mike Deaver live and farm in southern Finney County on the farm where Carol grew up. The farm has more than doubled in size to 4000 acres since Mike came along in 1988. They raise wheat, corn, soybeans and milo, irrigating two thirds of the acres. Joining them on the farm is their son, Kyle. He and his wife Aleasha, a sonographer, live in Garden City. They had Carol and Mike's first grandchild in January, 2018 – she will be the 4th generation on the family farm! Daughter Lauren and her husband Adam Lauridsen live in Lawrence. Lauren is a Public Health Educator at KDHE and is studying for her Master's in Public Health while Adam is in law school.
Carol is currently President of the Finney County Farm Bureau board. She has been a board member for 20 years and has served as President twice before, Secretary-Treasurer and Women's Chair. In 2000, she received the Kansas Farm Bureau award for Outstanding Women's Leader; the same year, the Deaver Family were chosen 9th District Farm Family of the Year.
Carol and Mike regularly visit classrooms in Finney County to educate about agriculture, their favorite school to visit is the one located in the corner of one of their fields where not only Carol went to school, but so did Lauren and Kyle. Mike, originally from Clay Center, Kansas, is also a long time member of the Finney County Farm Bureau board as well as past President, past Vice-Chair of the ENR committee and is currently a member of the wheat advisory board.
Carol graduated from the University of Kansas in 1985 with a degree in Occupational Therapy and no intention of returning to the farm, but after working in Kansas City for a few years, she allowed Mike to convince her to return to the farm where her parents generously welcomed them. Carol currently is PRN at 3 area long term care facilities. However, the majority of her work time is spent on the farm, in the farm office and running errands to and from the fields. She enjoys yardwork, reading and promoting accurate awareness of agriculture.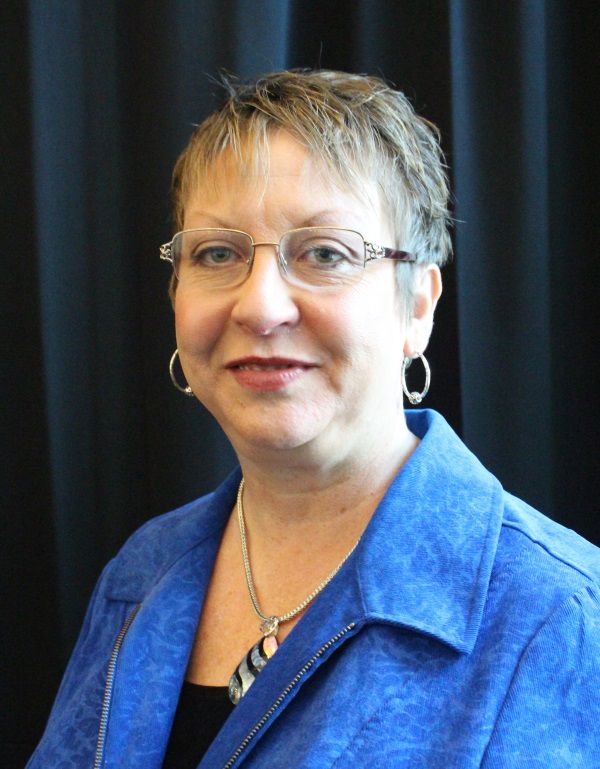 10th District - Susan May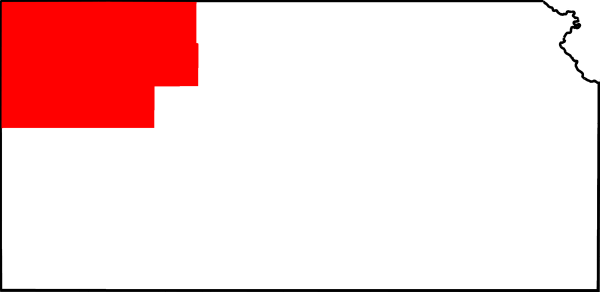 Susan and Roger May farm with Roger's family in Decatur county, in western Kansas. The May family homesteaded the land in 1887, and Roger is the fifth generation to farm this land.
Susan and Roger are the parents of two wonderful children: Ryan, 17, and Erin, 12. They are past members of the Young Farmer and Rancher State Committee, and the winner of the AFBF's YF&R Achievement Award in 1992. Susan won the Outstanding Young Farm Woman Award. Both Roger and Susan have held many local offices in the Decatur County Farm Bureau Association. Susan served on the Public Image Task Force.
They have a cow/calf operation and sell certified seed wheat. They ggrid-x wheat, corn, milo, sorgum and hay. Roger currently serves on the Kansas Association of Wheat Ggrid-xers and the Kansas Crop Improvement Association.
Susan is a former teacher. She now volunteers at Oberlin's cooperative women's dress shop, The Dresser, and shoots picture for the local newspaper.
She is active in community service, 4-H, and church projects. She served on the Executive Board of Directors for the Decatur County Extension Service, and currently serves on the local Board of Directors for Sunflower Cinema. Susan enjoys gardening, reading and scrapbooking.
Susan graduated from Fort Hays State University with Summa Cum Laude honors. She is extremely committed to the promotion of agriculture. Her favorite quotation is "bloom where you are planted."
---
Staff Liaisons
Holly Higgins, Organization Director
Serita Blankenship, Safety & Agriculture Education Manager