Meet the Women's Leadership Committee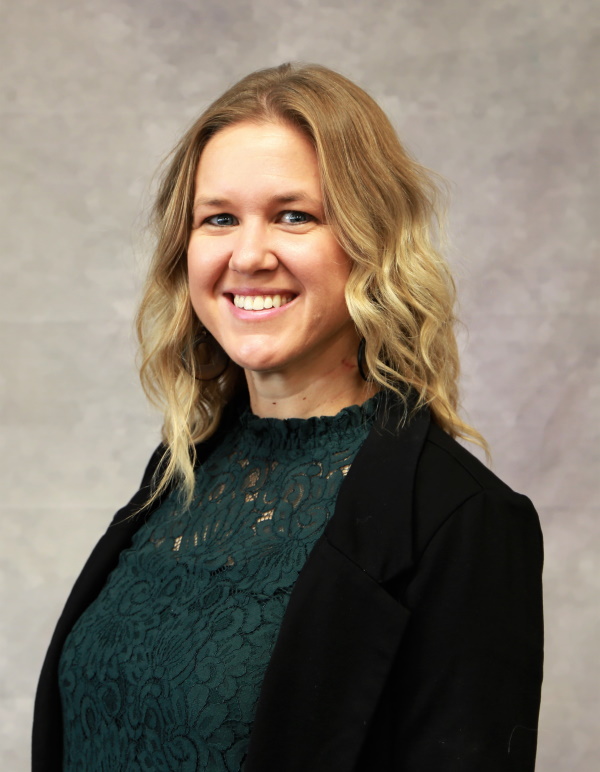 Committee Chair -Laura Haffner
Laura was elected Kansas Farm Bureau Women's Committee Chair at the 2021 KFB annual meeting. In 2020, she served as the state Young Farmers & Ranchers Committee Chair, representing the perspective of young producers in her ex-officio role on the KFB Board of Directors.
Haffner and her husband, Ryan, farm in Sheridan County where they raise wheat, corn and grain sorghum. They also have a custom harvesting operation that cuts wheat and small grains from north Texas to the Canadian border each summer.
She attended her first YF&R conference in 2015 and says it was a pivotal moment. "Being a part of an organization that values its members though education, advocacy and service is a no brainer."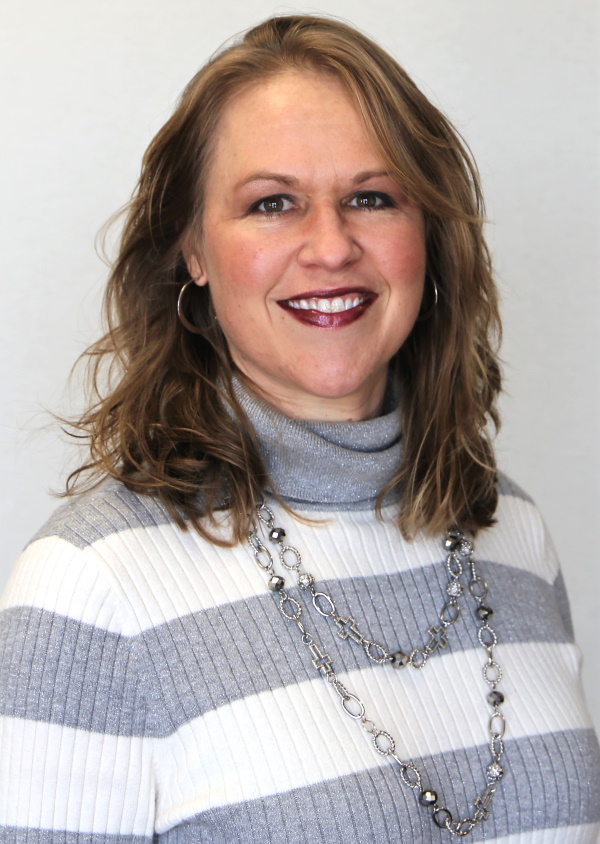 1st District - Christine Russell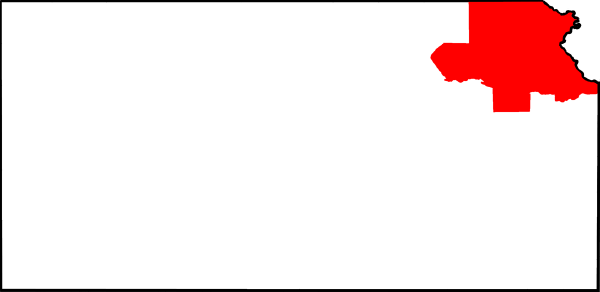 Christine joined the Women's Leadership Committee in 2020. She is active on the Shawnee County Farm Bureau board where she has served for 10 years as President, Vice President or Treasurer. Christine and her Husband, Matthew, previously served on the state Young Farmer and Rancher Committee.
Christine and Matthew own a cow-calf operation in Jackson County. Christine works as an accountant and Matthew sells seed and fertilizer. Christine enjoys helping Matthew move product and plant and harvest test plots.
Christine finds it reassuring being a part of an organization that stands up for farmers and ranchers' rights and need in an ever changing economy and world. She has found a personal interest in promoting agricultural education. She finds it important for people to know where their food and clothing comes from.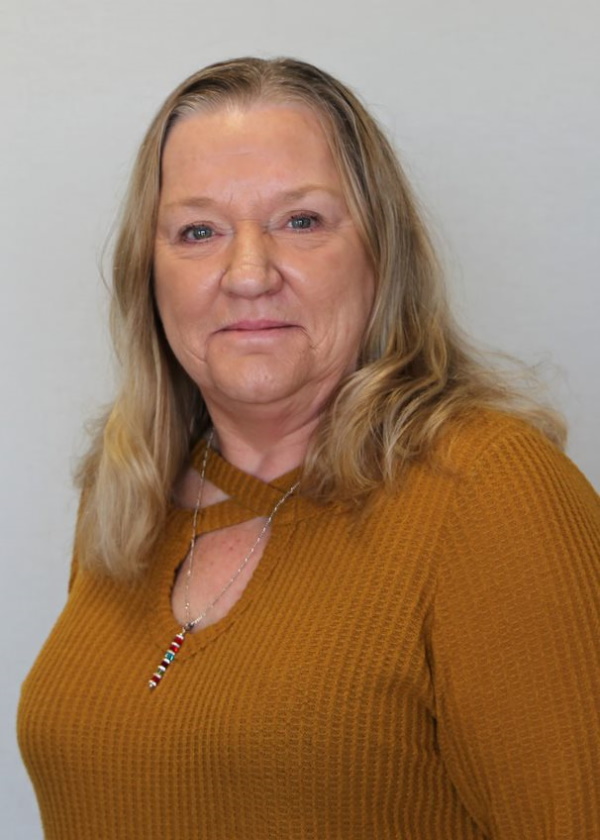 2nd District -Cheryl Hunsinger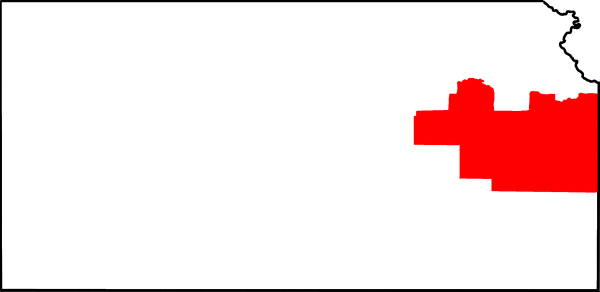 Cheryl joined the Women's Leadership Committee in 2021 after being an avid volunteer in the agriculture community. Cheryl and her husband, George served as 4-H project leaders and serve on their county Farm Bureau board. 
Cheryl and George have a cow-calf, row crop and hay operation in Douglas County. Their family has been actively involved in 4-H where they exhibited swine and rabbits. 
Cheryl has enjoyed learned how much KFB has to offer members. She hopes to encourage other women to find their place in farm bureau and educate members on the great work KFB does for the agriculture community. 
3rd District - Amanda Taylor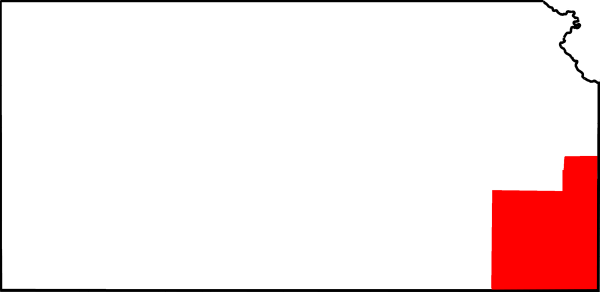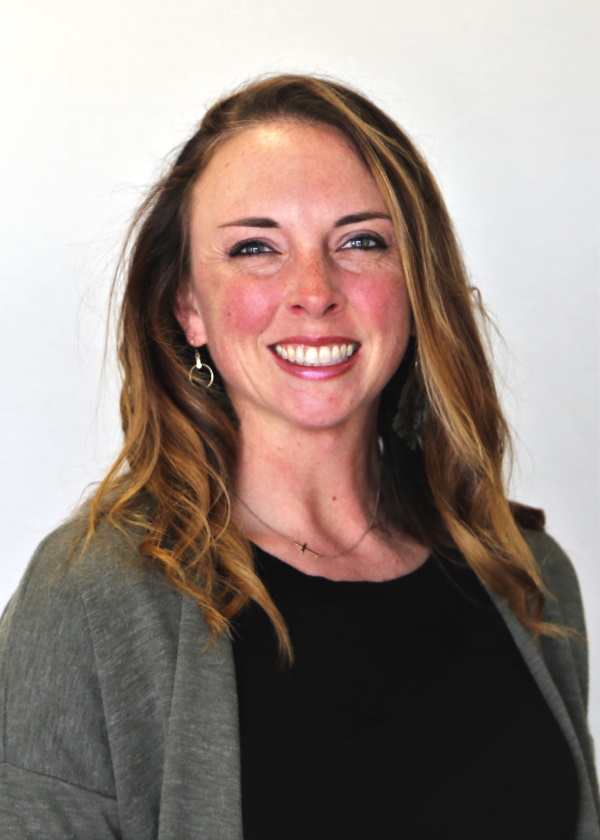 4th District - Erica Schlender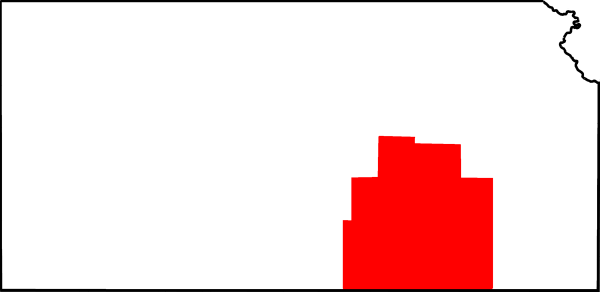 Erica joined the Women's Leadership Committee in 2020 and currently serves on the Harvey County Farm Bureau Board. 
Erica is an agronomist by trade and part owner of a crop consulting business that she operates with her Dad, Rick. Erica also works on the family farm that has been in their family for four generations. She's proud to be the fifth generation. Erica also spends her time working with the K-State Research and Extension Watershed Restoration and Protection Strategies Program.
Erica takes pride in KFB being the voice for farmers. Farmers do not always share their story or their struggles, but KFB is the connecting between those farmers, rural communities, state government and  national government. Serving as an agronomist she feels confident when a customer asks her a question she can relay that a fellow KFB member or staff member who can assist them. Erica values the reassurance KFB gives farmers in a troubling world.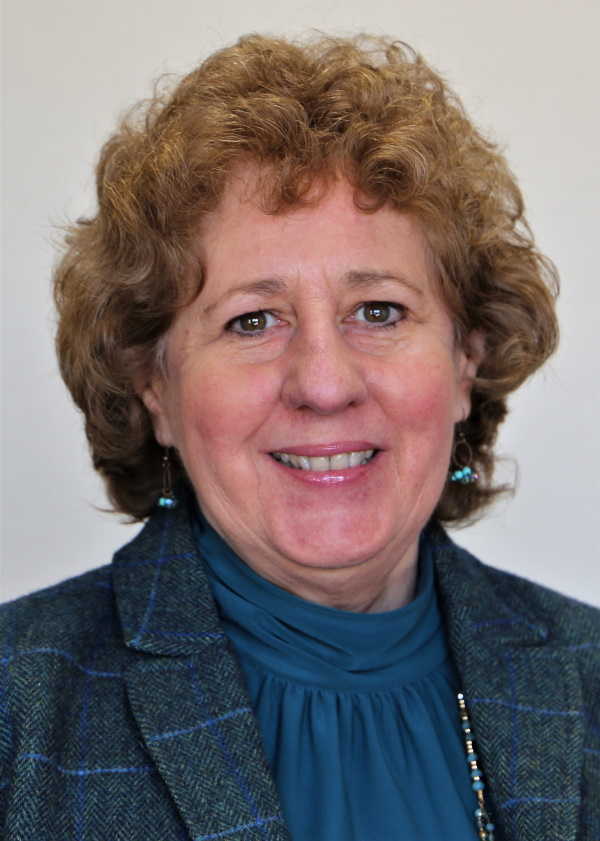 5th District - Mary Mertz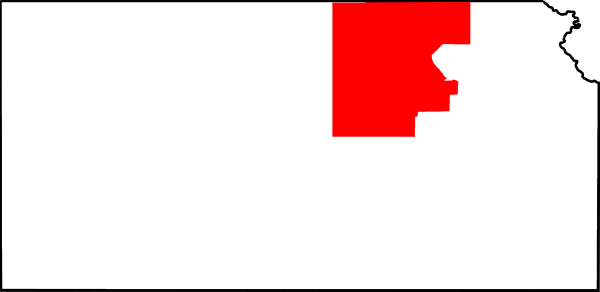 Mary joined the Women's Leadership Committee in 2018 and brings a wealth of farm bureau experiences. She currently I currently serve as President of the Riley County Farm Bureau and as Director on the KFB Foundation Board for Agriculture. Mary has been the recipient of the KFB Friends of Ag Award for her advocacy work in promoting agriculture. Mary and her husband, Bob have been recipients of KFB's Farm Family of the Year Award. 
Mary resides in Riley county where she is a co-owner of River Creek Farms a diversified operation growing corn and soybeans, as well as raising purebred Simmental cattle and show lambs. Mary has found her specialty in growing the farm's agritourism efforts. She organizes manages a Feast of the Fields event hosted in the farms cornfield or barn. Mary takes prides in being a strong advocate for agriculture through serving on panels, providing presentations on biotechnology and writing a newspaper column on all aspects of farming. 
Mary values the many opportunities KFB provides for their members. She appreciates the leadership training, personal development to be a better advocate and knowledge sharing on legislation that impacts farmers and ranchers. Mary believes KFB allows farmers to have a voice in agricultural policy, education and advocacy from the grassroots up allowing everyone to be involved and pertinent. 
6th District - Sarah Goss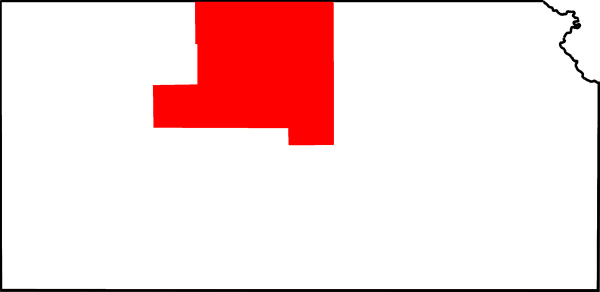 7th District - Jenny Goering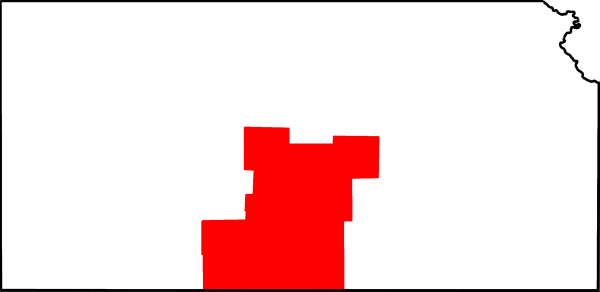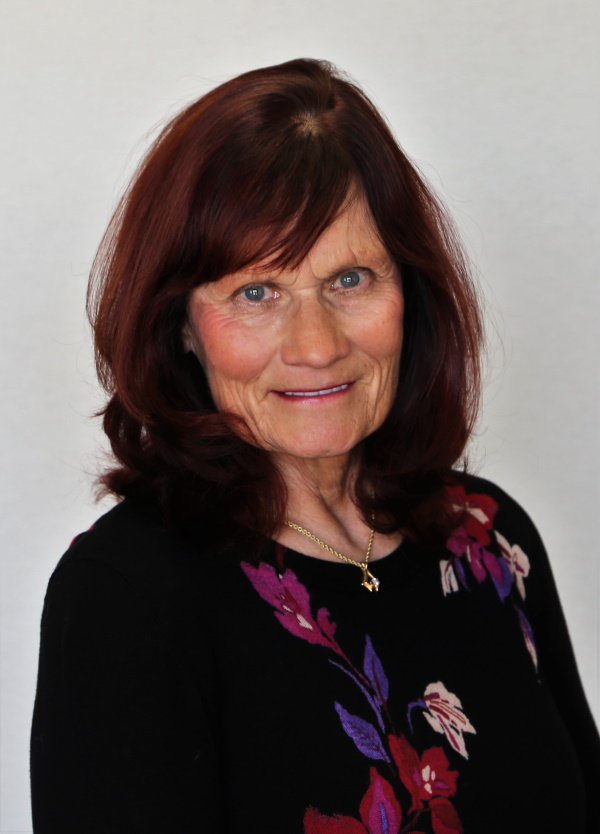 8th District - Maureen Georg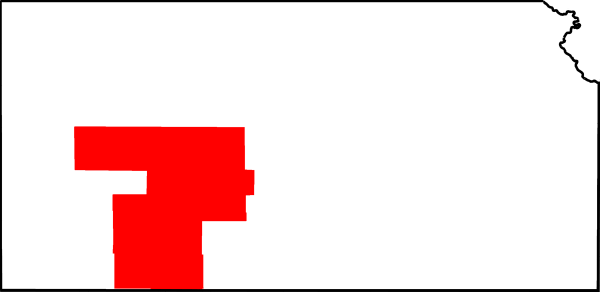 Maureen joined the Women's Leadership Committee in 2021 after holding various roles in her county farm bureau and currently serves as the county board president.
Maureen resides in Rush County on a crop farm where she and her husband, Jay, grow wheat, sorghum, soybeans, alfalfa and corn. They also have an Angus cow-calf operation. Agriculture has been their livelihood for close to 40 years.
Maureen believes Kansas Farm Bureau's grassroots origins is what makes this organization valuable. She appreciates the process that allows all members to voice their opinions when creating united policy to be advocated across the state and county.
9th District - Andrea Knoll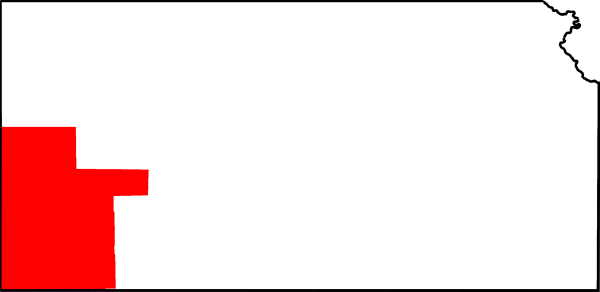 10th District - Amy Seegmiller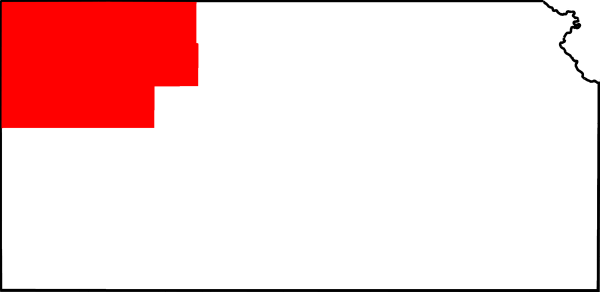 ---
Resolutions Committee Representative
AFBF Representative
Staff
Claudia Hissong
Pam Dankenbring
Molly Torres