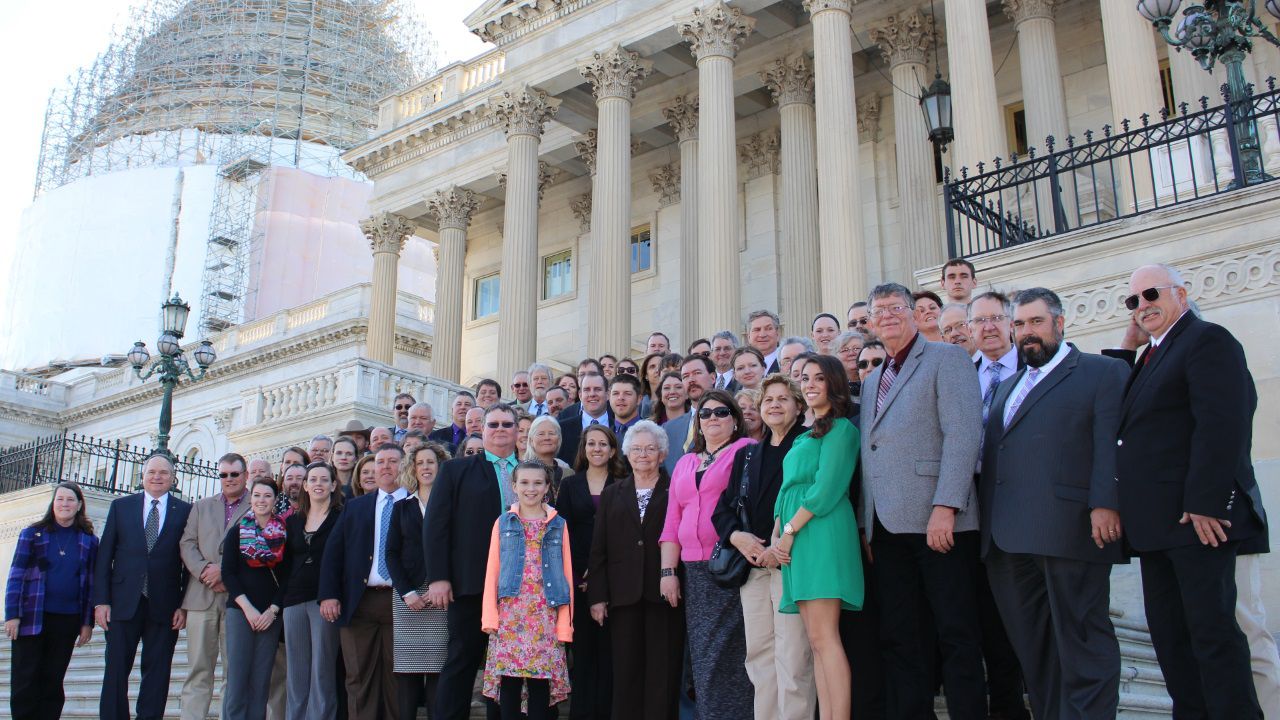 JOIN THE LARGEST FARM ORGANIZATION IN THE STATE
The Voice of Agriculture becomes your voice and fights for issues that matter to you and your operation.
Kansas Farm Bureau has
- Launched Kansas Farm Bureau Health Plans that saves members up to 60% per month on premiums for healthcare. 
- Created new partnerships and proposals to lobby Gov. Kelly's Strengthening People and Revitalizing Kansas (SPARK) taskforce to use part of the state's $1.2 billion in CAREs Act funding to deploy secure, reliable broadband to Kansas families. 
- Built End Hunger, a campaign to capitalize, match and deliver dollars to local food banks/pantries who saw needs explode as families struggled to put food on the table during COVID. 
- Created new communication partnerships and vehicles to keep members engaged and informed as the pandemic developed.
CLICK HERE TO JOIN TODAY
A Kansas Farm Bureau membership includes other benefits. For about $50 a year, you'll receive discounts on:
equipment and supplies,
cell phone plans,
financial and legal support,
home and office supplies, and much more
You'll also receive "Kansas Living," a quarterly lifestyle magazine featuring the things that make our state great plus recipes, crafts, and things to see and do in Kansas.
BECOME A MEMBER TODAY