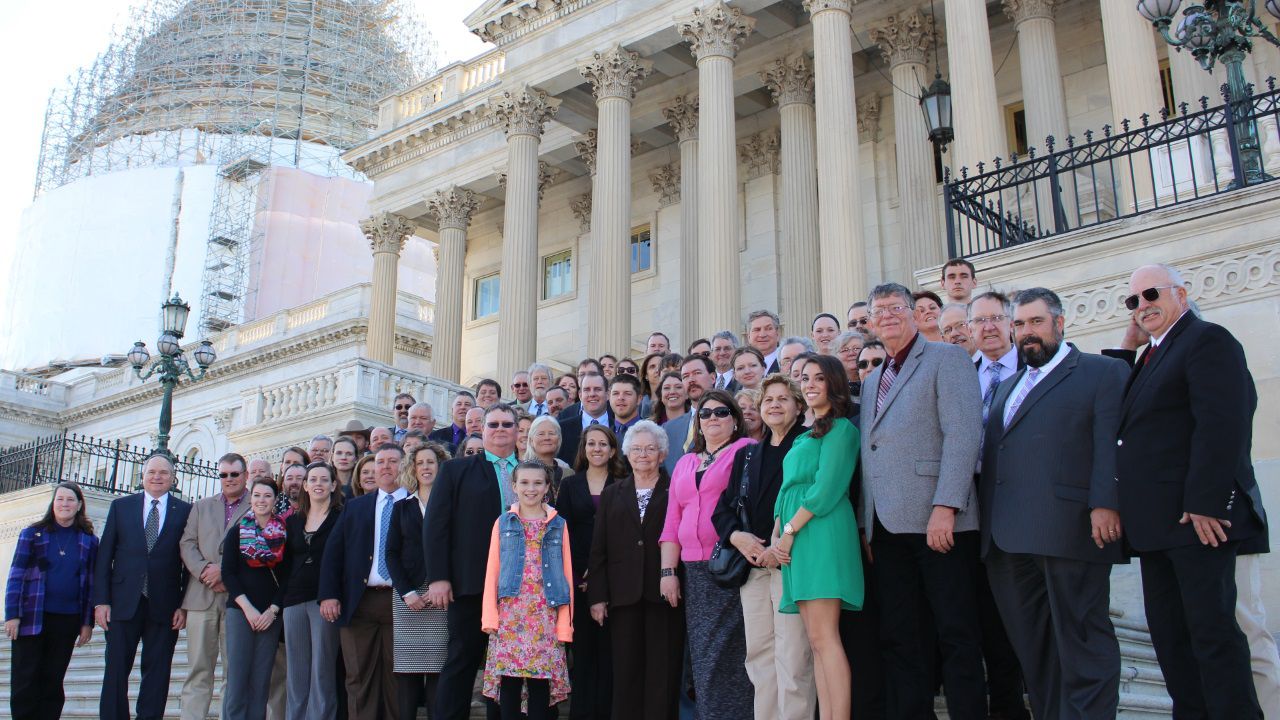 JOIN THE LARGEST FARM ORGANIZATION IN THE STATE
The Voice of Agriculture becomes your voice and fights for issues that matter to you and your operation.
Kansas Farm Bureau has
- Launched Kansas Farm Bureau Health Plans that saves members up to 60% per month on premiums for healthcare. 
-Successfully lobbied for an investment in rural housing of more than $100 million. The money will come from the state's extraordinary budget surplus and unspent federal COVID-19 relief funding. Included in the spending package is $40 million to spur moderate-income housing programs and more than $60 million targeted to rural housing projects and authorization for tax credits to incentivize investments
- Testified in support of a law change that exempts from adding sales taxes to fencing supplies and services to repair fencing damaged or destroyed by natural disasters including wildfires. Additionally, the bill makes those exemptions permanent for all farmers and ranchers beginning July 1. The change means the state will treat fencing supplies and services as the business inputs they are.
- Built End Hunger, a campaign to capitalize, match and deliver dollars to local food banks/pantries who saw needs explode as families struggled to put food on the table during COVID. 


CLICK HERE TO JOIN TODAY
A Kansas Farm Bureau membership includes other benefits. For about $50 a year, you'll receive discounts on:
equipment and supplies,
cell phone plans,
financial and legal support,
home and office supplies, and much more
You'll also receive "Kansas Living," a quarterly lifestyle magazine featuring the things that make our state great plus recipes, crafts, and things to see and do in Kansas.
BECOME A MEMBER TODAY