Kansas Farm Bureau Board of Directors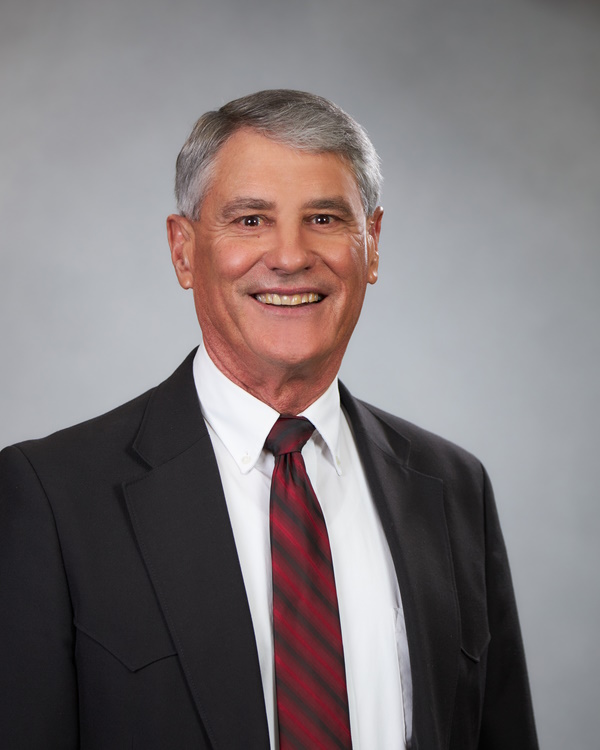 KFB President Joe Newland
Joe Newland was elected as Kansas Farm Bureau's (KFB) president in 2022. He previously served as a board director representing KFB's 3rd district made up of Allen, Bourbon, Cherokee, Crawford, Labette, Linn, Montgomery, Neosho, Wilson and Woodson counties from 2011-2019.
In 2019, he was selected by Republican precinct committee members to fill a vacancy in the House of Representatives and was reelected in 2020. Prior to his service in the Kansas legislature, Newland served in several capacities in Farm Bureau, including a county board member, county president, State Resolutions Committee member and American Farm Bureau Federation (AFBF) voting delegate. He's also served on school and bank boards.
"Advocating for Kansas farmers and ranchers is a passion of mine," Newland says. "Leading the state's largest farm organization gives me the ability to continue the work I've spent most of my adult life doing."
Newland and his wife, Dana, farm 4,000 acres of wheat, corn, soybeans and hay in Wilson County, and manage a 450 head cow-calf herd. The Newlands have four children: Justin, Wade, Tyler and Jackie.
---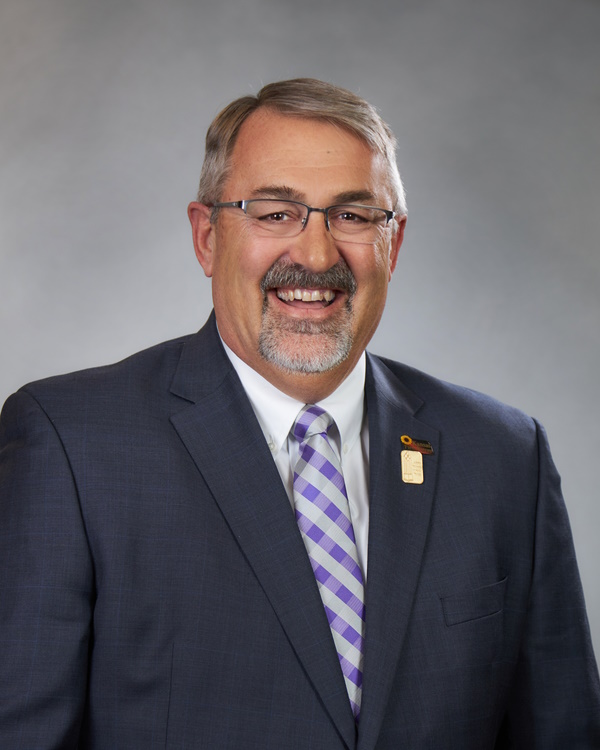 Vice President Jeff Grossenbacher
Jeff Grossenbacher was chosen as Vice President of Kansas Farm Bureau at the 2014 annual meeting. Grossenbacher previously served as 1st District Director serving Atchison, Brown, Jackson, Jefferson, Pottawatomie, Jackson, Shawnee, Leavenworth, Wyandotte and Doniphan counties.
Grossenbacher farms a diversified corn, soybean and cattle operation. He is the sixth generation to operate the family farm in Nemaha County that was started in 1859.
He believes Kansas Farm Bureau is the one organization positioned to make a positive and beneficial difference on the issues that face agriculture today. "We solve these challenges and influence legislation with our grassroots' team effort. The voice of each and every Farm Bureau member is vital to our success."
Grossenbacher graduated from Kansas State University in 1978 with a bachelor of science degree in agriculture mechanization business and industries. He is a leader in his church, community and serves on other local boards. He is a lifetime member of the Bern United Methodist Church.
He was a McCloy Fellow in Agriculture to Germany in 1998. Grossenbacher has five children, Natalie, Megan, Andrew, Trevor and Kristin. He and his wife Kathi live near Bern.
---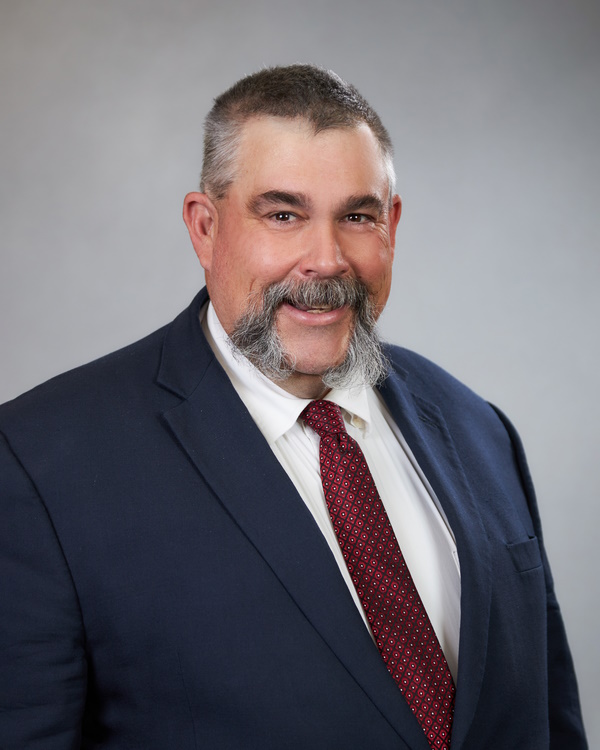 1st District Director Glenn Brunkow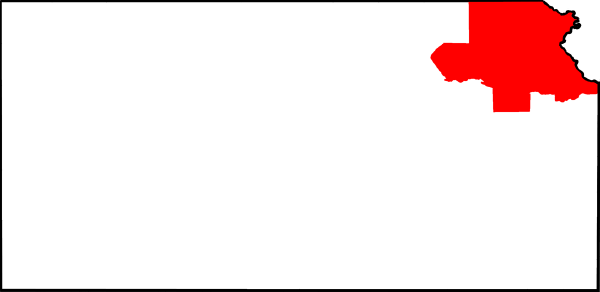 Glenn Brunkow represents the 1st District that includes Atchison, Brown, Doniphan, Jackson, Jefferson, Leavenworth, Nemaha, Pottawatomie, Shawnee and Wyandotte counties.
As a fifth-generation farmer/stockman, Brunkow farms with his father in Pottawatomie County. The family operation consists of soybeans, corn, wheat, hay, a cow herd and a small flock of sheep.
Brunkow started as a board member in Pottawatomie County Farm Bureau in 1999. He believes his farm organization is the most powerful voice for Kansas agriculture whether farmers and ranchers are lobbying elected officials in Topeka, Washington D.C. or educating fourth graders at home.
The Pottawatomie County farmer/stockman graduated from Kansas State University with a bachelor's degree in ag economics in 1993. In 2011, he received a master's degree in agronomy.
He is active in the Rock Creek FFA alumni and the Rock Creek Booster Club. Brunkow also serves as an elder in the First Presbyterian Church in Wamego. Glenn and his wife, Jennifer, have two children, Tatum and Isaac.
---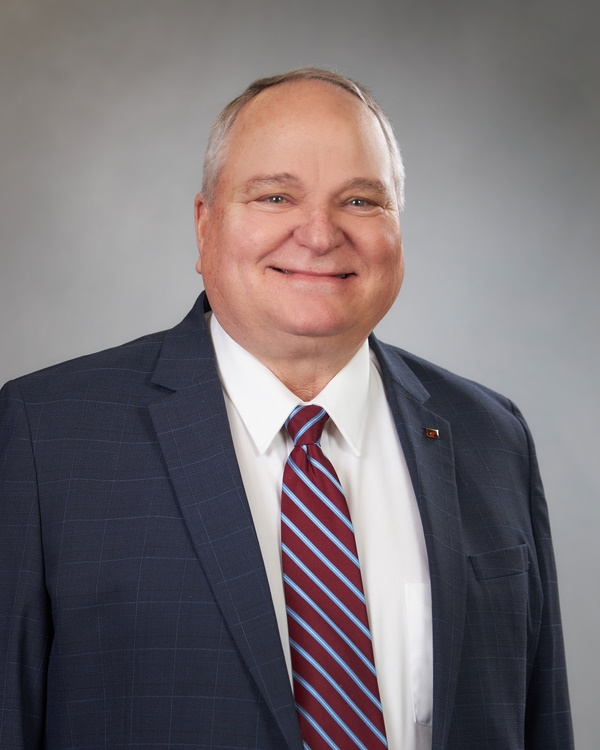 2nd District Director George Pretz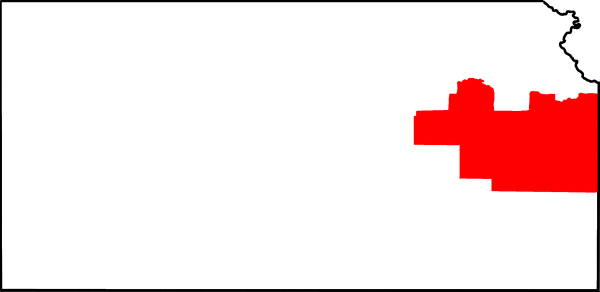 George Pretz represents the 2nd District that includes Anderson, Coffey, Douglas, Franklin, Johnson, Lyon, Miami, Morris, Osage and Wabaunsee counties.
The George Pretz family partnership is a diversified farming operation that includes a cow-calf operation, row crops and hay production. Crops include grain silage, soybeans and wheat as cash crops and rotation crops. They raise alfalfa, brome and canary grass for hay.
Pretz served as a member of the Miami County Farm Bureau board of directors from 1992 through 2002, serving as president from 1995 to 1999. He remains active in the Miami County Farm Bureau serving on the public policy and candidate evaluation committees.
Pretz says Kansas Farm Bureau represents all segments of the agricultural industry and speaks for all farmers and ranchers. He believes involvement in community and his agricultural organization helps your business and adds value to your life. "You can help yourself throughout your life, but you feel the best when you help others."
Pretz has been active in his local school board, county extension council ag committee, 4-H, FFA, the Kansas Holstein Association and the Holstein Association of America.
George and his wife, Marjorie, have four children: Eric, Katherine, Jon and Mark.
---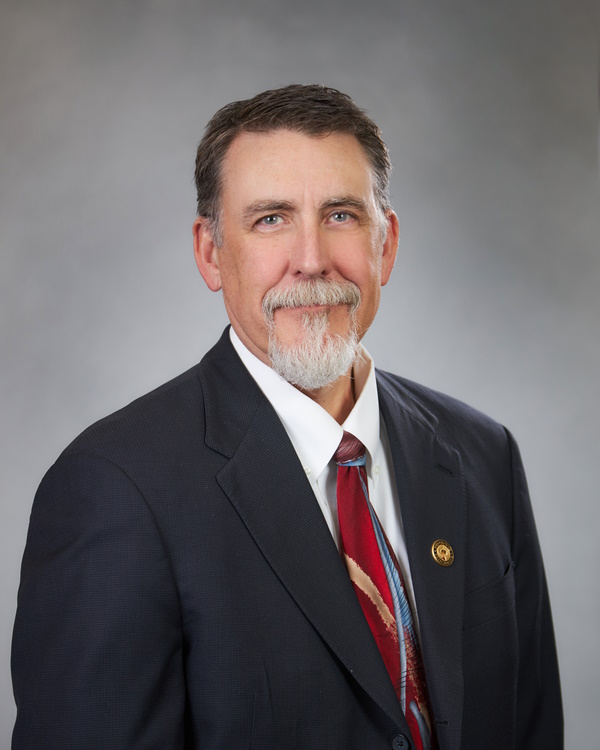 3rd District Director Tim Tyson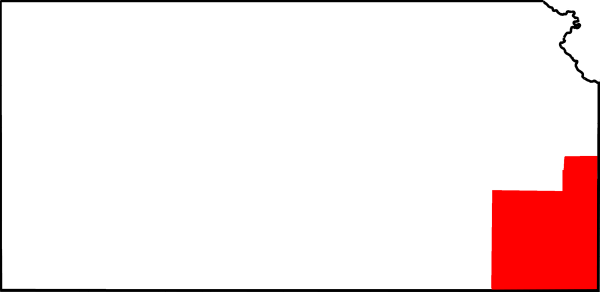 Tim Tyson was elected in 2019 to represent the 3rd District, which includes Allen, Bourbon, Cherokee, Crawford, Labette, Linn, Montgomery, Neosho, Wilson and Woodson counties.
Tyson has an animal science degree from Kansas State University and a degree in computer science from Friends University.
Tyson served on the Linn County Farm Bureau board for eight years, including six as president and has served on KFB's Resolutions Committee.
The fifth-generation rancher believes Farm Bureau really serves its members well because of its grassroots structure. "I've enjoyed working with Farm Bureau members to achieve good things for our farmers and ranchers across the state."
Tyson runs cattle and operates a hay operation in Linn County. He also owns TNT Solutions, an aerial imaging company.
His wife, Caryn Tyson, represents the 12th District in the Kansas Senate.
---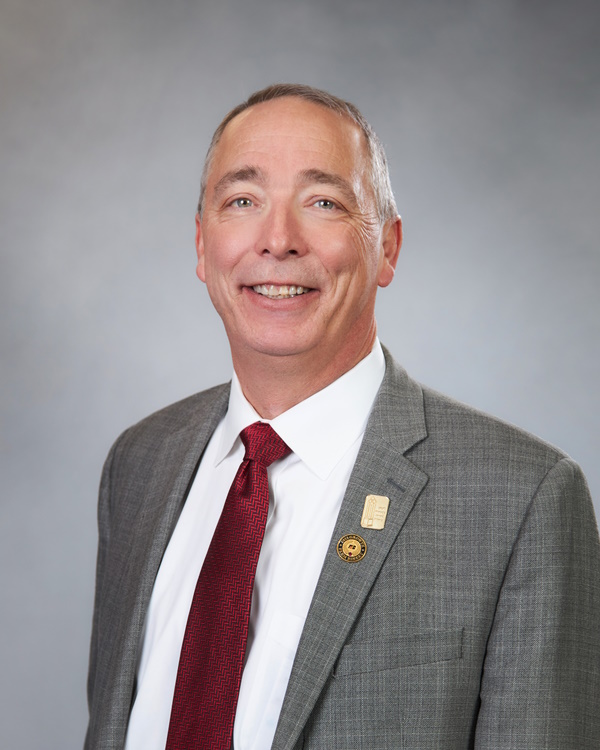 4th District Director Steve McCloud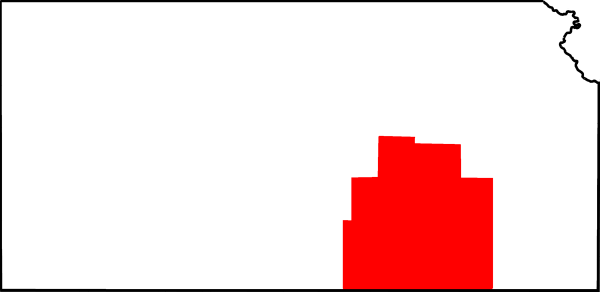 Steve McCloud represents the 4th District that includes Butler, Chase Chautauqua, Cowley, Elk, Greenwood, Harvey, Marion, Sedgwick and Sumner.
McCloud graduated from Wichita State University in 1984 with a bachelor's degree in business administration.
The 4th District Director is the sixth generation to live and farm in northern Harvey County. He raises wheat, corn, soybeans, hay and operates a small cow herd.
Steve is also a Kansas Certified General Real Property Appraiser. He owns and operates McCloud Appraisals, specializing in agricultural and commercial real estate.
The Harvey County native has served six years on his county Farm Bureau board of directors, one year as vice president and three as president. McCloud served a three- year term on the Kansas Farm Bureau Resolutions Committee and serves on American Farm Bureau Federation's Budget, Taxation and Economy Issue Advisory Committee.
Steve and wife, Vonna, have two children, Reagan and Carli.
---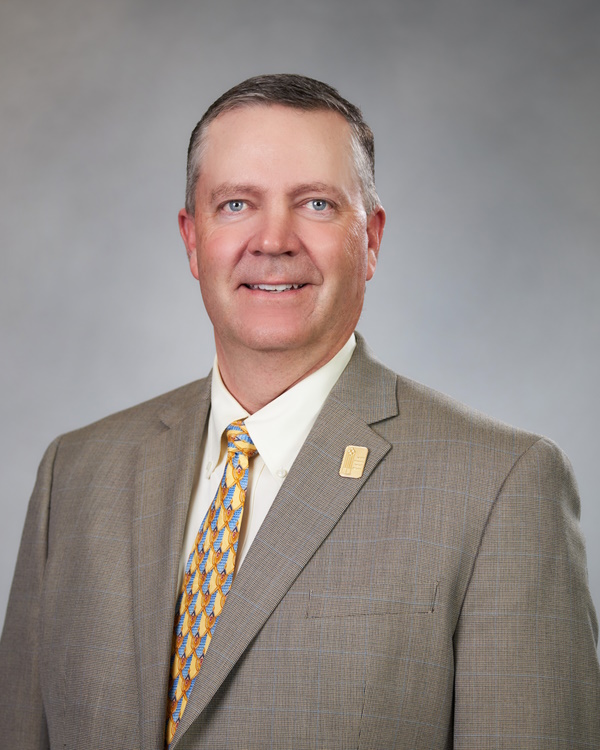 5th District Director Dan Schmidt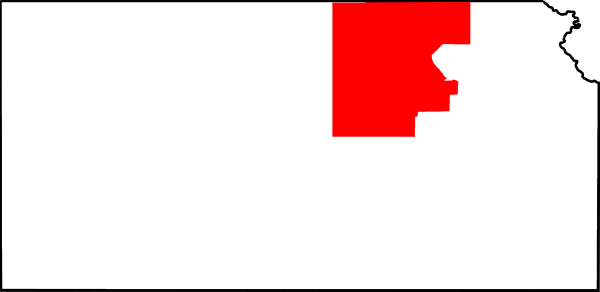 Dan Schmidt was elected in 2019 to represent the 5th District, which includes Clay, Cloud, Dickinson, Geary, Marshall, Ottawa, Republic, Riley, Saline and Washington counties.
Schmidt has a bachelor's degree in animal science and a master's degree in ruminant nutrition from Kansas State University.
The 5th District Director is a fifth-generation farmer. He raises Hereford cattle and grows wheat, corn milo, soybeans and alfalfa in southern Marshall County. A native of Scott County, Schmidt previously worked for a feed company in western Kansas specializing in dairy nutrition.
Schmidt has served on the board for two county Farm Bureaus, the YF&R Committee, Beef Advisory Committee and the Resolutions Committee.
Schmidt believes Farm Bureau in Kansas "goes to bat" for farms and ranches of all types and sizes in Topeka and Washington, D.C. "That's a great advantage of being a member."
Dan and his wife, Kim, have three children, Callie and twins Spencer and Lexi.
---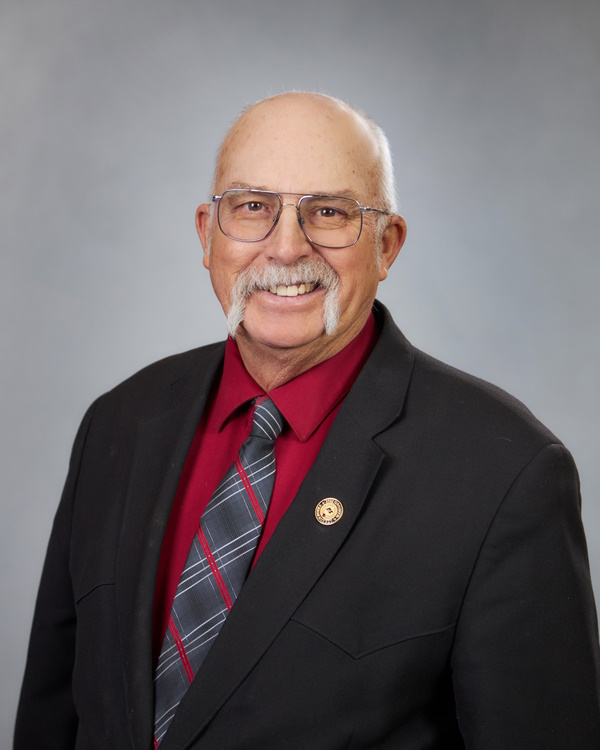 6th District Director Doug Zillinger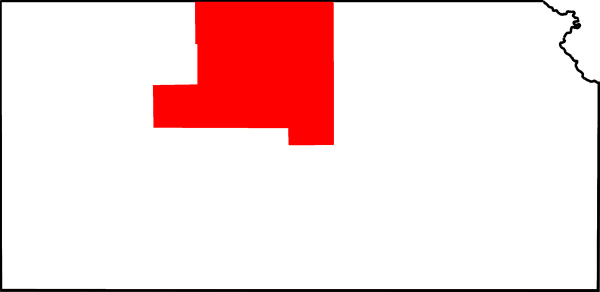 Doug Zillinger represents the 6th District that includes Ellis, Ellsworth, Jewell, Lincoln, Mitchell, Osborne, Phillips, Rooks, Russell, Smith and Trego counties.
He earned a bachelor of science degree in animal science from Kansas State University. He also has a master's of science in agricultural education.
Zillinger has served as president of Phillips County Farm Bureau. He recently served on the Kansas Farm Bureau Resolutions Committee and chaired the Kansas Farm Bureau's State Promotion & Ag Education Committee. He secured a grant through Kansas Farm Bureau along with two local FFA and County Farm Bureau's to develop a four-hour safety program that allowed students to learn about agriculture, safety and food issues.
Zillinger believes Farm Bureau in Kansas provides two main purposes – advocacy on behalf of farmers and ranchers, and education for Farm Bureau members at the local level. "With Farm Bureau we can exercise the power of many that we could never wield by ourselves."
Doug and wife, Jana, run a diversified wheat, grain sorghum, alfalfa, forage sorghum and soybean operation near Logan in Phillips County. The operation also includes 150 cows and 50 head of yearlings. The Zillinger family utilizes horses to check and gather cattle. Daughters Beth, Emily and Jessica help with the livestock business.
---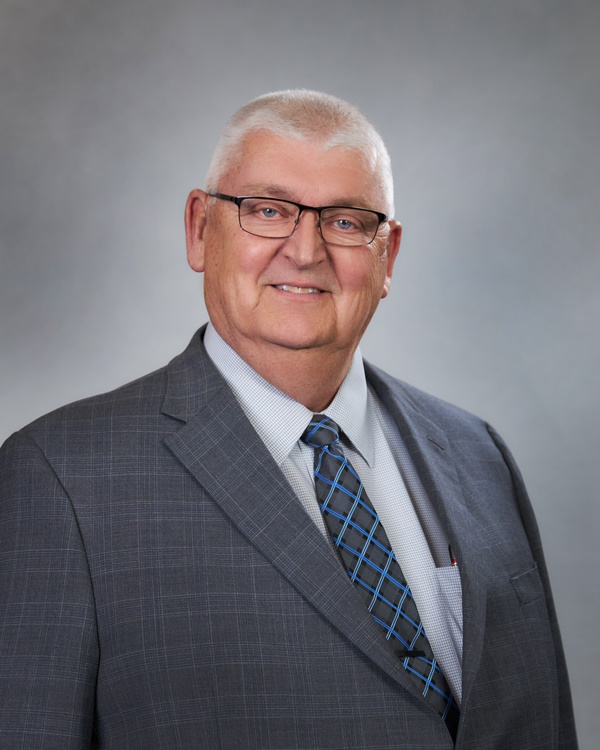 7th District Director Jim Schmidt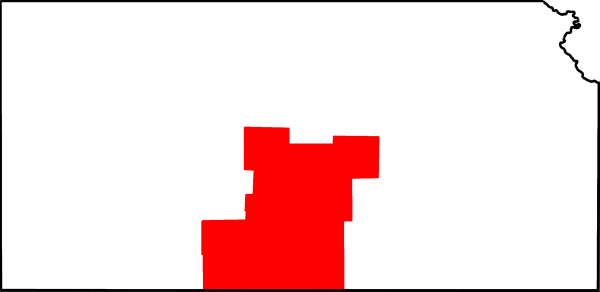 Jim Schmidt was elected in 2019 to represent the 7th District, which includes Barber, Barton, Comanche, Harper, Kingman, Kiowa, McPherson, Pratt, Reno, Rice and Stafford counties.
Schmidt attended Bethel College after graduating from Goessel High School and attending a two-room schoolhouse through eighth grade.
Schmidt has served as president of McPherson County Farm Bureau and multiple state committees, including Membership and Promotion, Resolutions and the Dairy Advisory.
Schmidt grew up on the family farm and now grows corn, wheat and soybeans, with his brother and son-in-law in eastern McPherson County and western Marion counties. The operation is 100 percent no till.
He and his wife, Mary, have two grown daughters, Erica and Tina (Ben).
---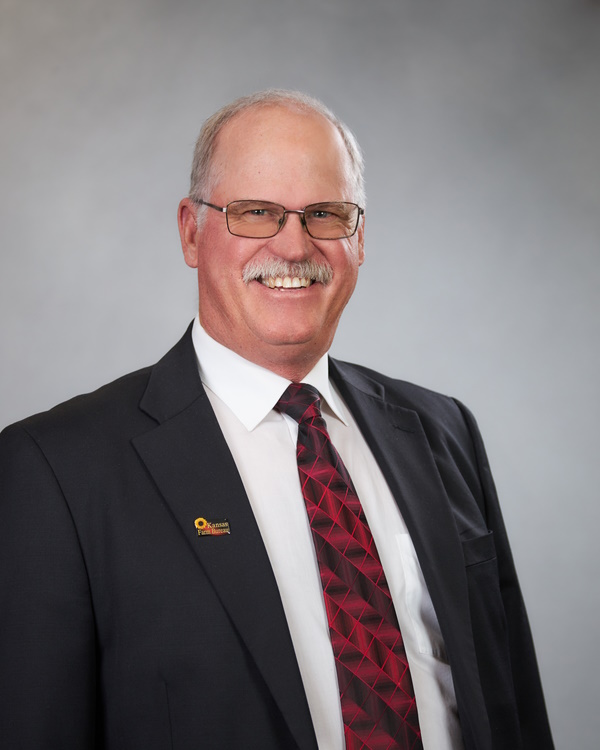 8th District Director Joe Jury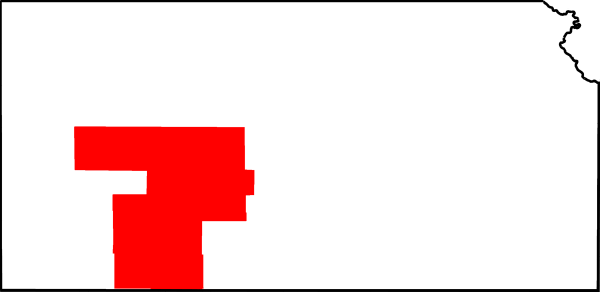 Joe Jury is represents the 8th District which includes Clark, Edwards, Ford, Gray, Hodgeman, Lane, Meade, Pawnee, Rush and Scott counties.
Jury attended Iowa State University in Ames, Iowa, double-majoring in animal science and agronomy. He has lived near Ingalls since 1977 where he farms the fifth-generation family farm.
The 8th District Director has served on Gray County Farm Bureau Board, USD 477 School Board, Church Elder and Trustee Board. He also represented Kansas on the Cattleman's Beef Checkoff Board serving as Vice-Chairman of the Research Committee.
Jury believes Farm Bureau in Kansas is rooted in the values of the family farm. The ag organization remains focused on the survival and growth of this family-based institution. "The members of Farm Bureau are family," he says. "This includes husband, wife and children."
Joe and wife, Debbie, have one son, Jason and three married daughters: Lesli, Kari and Lisa. They also enjoy their 11 grandchildren.
---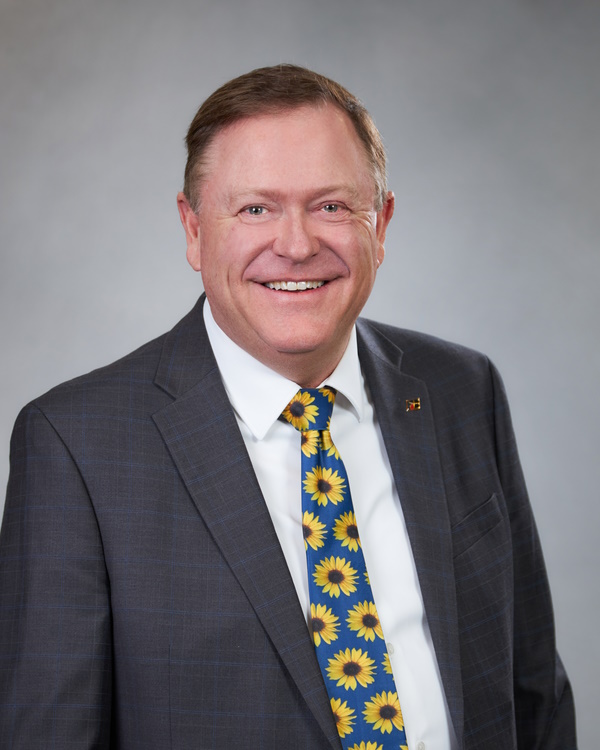 9th District Director Jim Sipes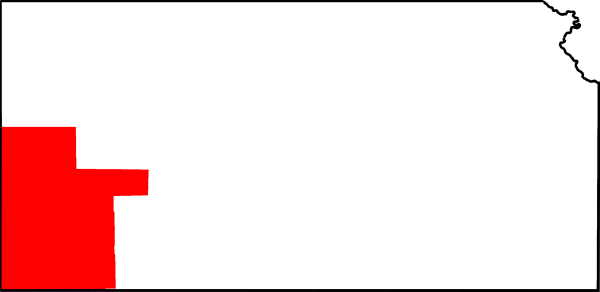 Jim Sipes represents Kansas Farm Bureau's 9th District on the state board of directors. The 9th district includes Finney, Grant, Greeley, Hamilton, Haskell, Kearny, Morton, Stanton, Stevens, Seward and Wichita counties.
Sipes attended Kansas State University, receiving a master's degree in agronomy, and returned home to the family farm in Stanton County. Today he is the fourth-generation to work the ground on this family farm with his uncle and father.
The 9th District Director says Kansas Farm Bureau provides a respected voice for all Kansas farmers and ranchers in Topeka and Washington. "With Farm Bureau lobbying for common sense in government, I know I have a better chance to succeed and to pass our family farm to my children."
Sipes has served on the Stanton County Farm Bureau board as well as Kansas Farm Bureau's State Resolutions Committee. Jim and wife, Kelly, have one son, Caleb and a daughter, Bailey.
---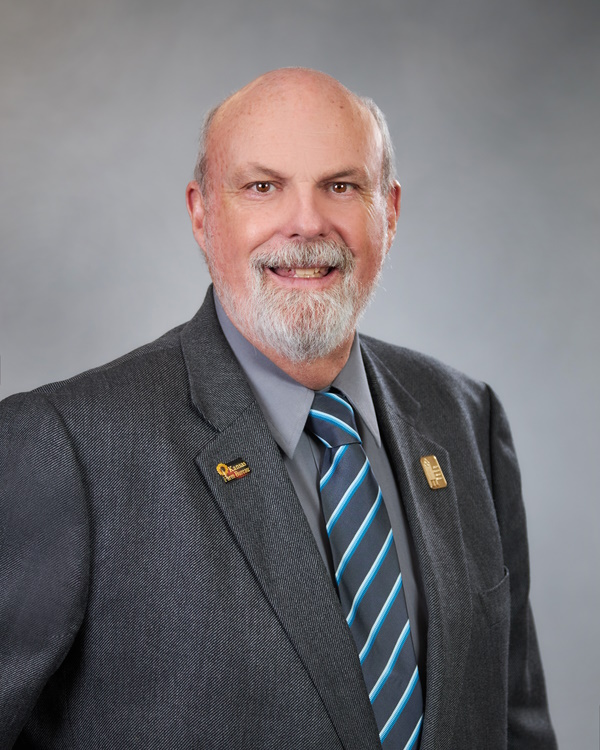 10th District Director Craig Cooper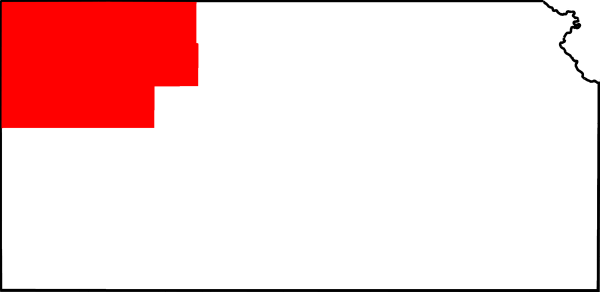 Craig Cooper was elected to Kansas Farm Bureau's board of directors in 2022. He was elected from the 10th District which includes Cheyenne, Decatur, Gove, Graham, Logan, Norton, Rawlins, Sheridan, Sherman, Thomas, and Wallace counties and represents KFB members statewide. 
He retired from the 10th district Kansas Farm Bureau field staff position in 2018 after 31 years of service. He has been a member of Sheridan County Farm Bureau since 1983 and was president of the board in 1986-1987. He has served as president of the Hoxie Co-Op board of directors, and served as Scout Master of Boy Scout Troop 160 for five years. He served on the SCHC Hospital Board for 13 years.
He was born and raised on a farm near Hoxie.  After graduating from Hoxie High School in 
1971, he enrolled at Kansas State University. In 1975, he graduated with a degree in agricultural education.  After teaching Vocational Agriculture and FFA in Worland, WY for four years he returned to Kansas to farm with his brother on the family farm. 
Craig and his wife Suzanne own ground in Sheridan County with wheat, milo and corn being grown as well as grass for cattle. Together, they have a daughter Sonya, son-in-law Rob, and a granddaughter, Rachel.
---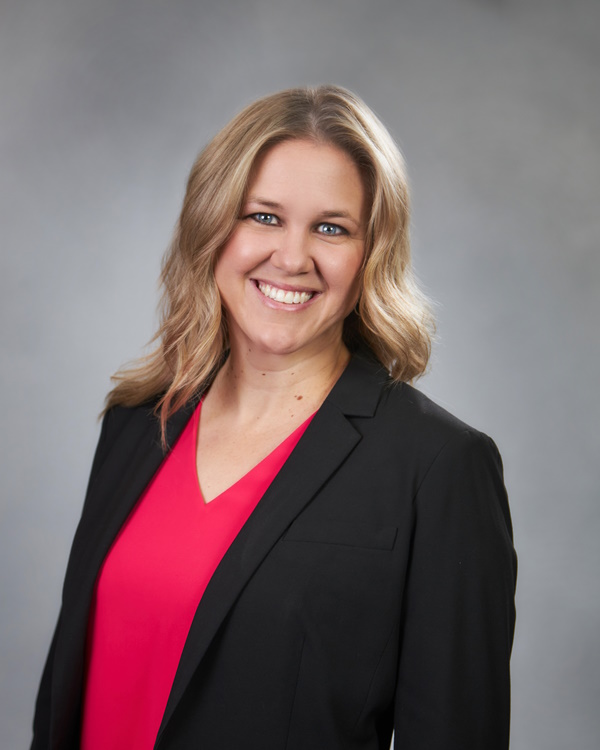 Member at Large: Laura Haffner, KFB Women's Committee Chair
Laura Haffner was elected Kansas Farm Bureau Women's Committee Chair at the 2021 KFB annual meeting. In 2020, she served as the state Young Farmers & Ranchers Committee Chair, representing the perspective of young producers in her ex-officio role on the KFB Board of Directors.
Haffner and her husband, Ryan, farm in Sheridan County where they raise wheat, corn and grain sorghum. They also have a custom harvesting operation that cuts wheat and small grains from north Texas to the Canadian border each summer.
Laura has a master's degree in biological sciences from Clemson University and a bachelor's degree in elementary education with a minor in agronomy from Kansas State University.
She attended her first YF&R conference in 2015 and says it was a pivotal moment. "Being a part of an organization that values its members though education, advocacy and service is a no brainer."
The Haffners have two young children.
---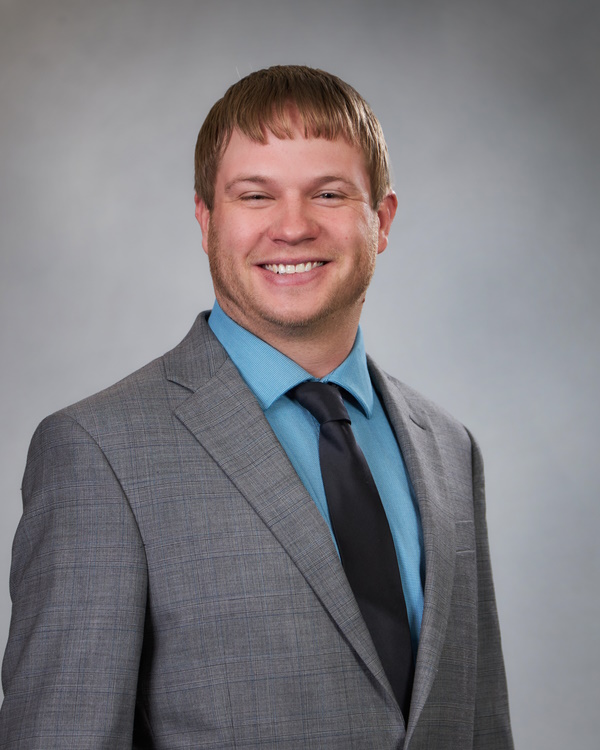 Young Farmers & Ranchers Representative: Darrin Jacobson
Darrin represents the Young Farmers and Ranchers (YF&R) committee on KFB's board of directors. He and his wife, Ashley, along with their three kids reside in Marshall County.
He comes from a family farm and currently raises corn, soybeans and occasionally wheat. Darrin works full time on the farm along with owning and operating Cottage Hill Ag Supply where he sells seed and planter parts. He also enjoys working on antique tractors and vehicles in his free time.
Darrin and Ashley are currently serving their second term as the District 5 State YF&R Committee representatives.
---
Honorary Board Members
Rich Felts, Liberty
Steve Baccus, Minneapolis
Stan Ahlerich, Winfield