A Flurry of Fun in Abilene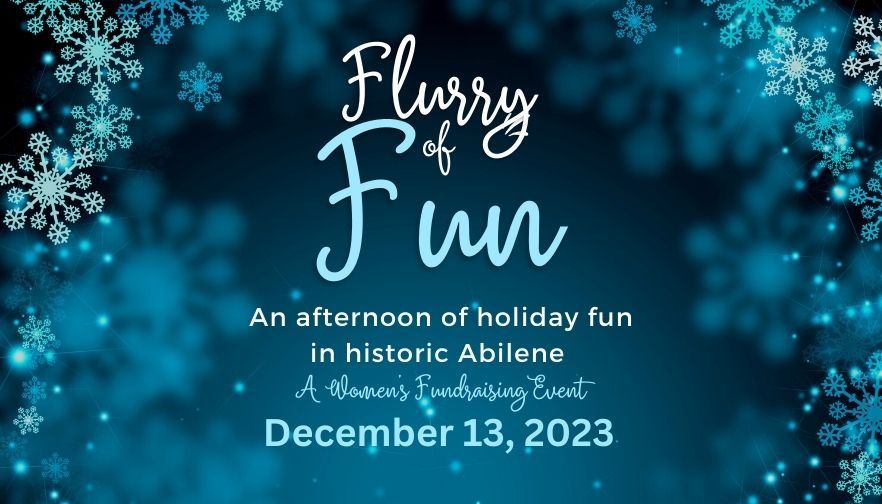 Get ready to embark on an extraordinary journey this holiday season at the Women's Fundraising Event hosted by the KFB's Foundation for Agriculture on Wednesday, Dec. 13. With a delightful blend of historic charm and festive cheer in Abilene, this event promises an experience that will leave you enchanted.
You'll have the unique opportunity to visit the Dwight D. Eisenhower Presidential Library, Museum and Boyhood Home, where his granddaughter Mary Jean Eisenhower, our host and special guest, will share captivating stories about her family's legacy and their connection to this remarkable place.
But that's not all. This event goes beyond just offering a glimpse into history, step into the majestic Seelye Mansion, beautifully adorned with breathtaking Christmas decorations. As you explore its grand halls and elegant rooms, you'll be transported to a bygone era filled with opulence and grace. The intricate details of the decorations will captivate your senses, creating a magical atmosphere that truly embodies the spirit of the season.
After immersing yourself in history, it's time to indulge in a truly mouthwatering experience. The event culminates at Legacy Kansas Restaurant formerly the Brookville Hotel, known for its delectable family-style chicken dinner. Sit back and enjoy as you savor every bite of tender chicken served with all the traditional fixings – an unforgettable culinary delight that will warm your heart and nourish your soul.
By attending this women's fundraising event, you will be treating yourself to an unforgettable experience and contributing to a meaningful cause. You will be supporting the KFB Foundation's End Hunger Project, to address food insecurities in Kansas.
The event will begin at 1 p.m. Wednesday, Dec. 13 at the Dwight D. Eisenhower Presidential Library, Museum and Boyhood Home and will conclude after dinner. Tickets are $100 and only a limited number will be sold.
Don't miss out on this extraordinary opportunity! Join us at the women's fundraising event for an enchanting afternoon filled with history, delicious food and heartfelt connections. Plus, there will be a couple other fun surprises! It's an experience like no other – one that will leave you feeling inspired and uplifted long after the festivities are over.
To purchase your tickets, go here.