Meet the YF&R Committee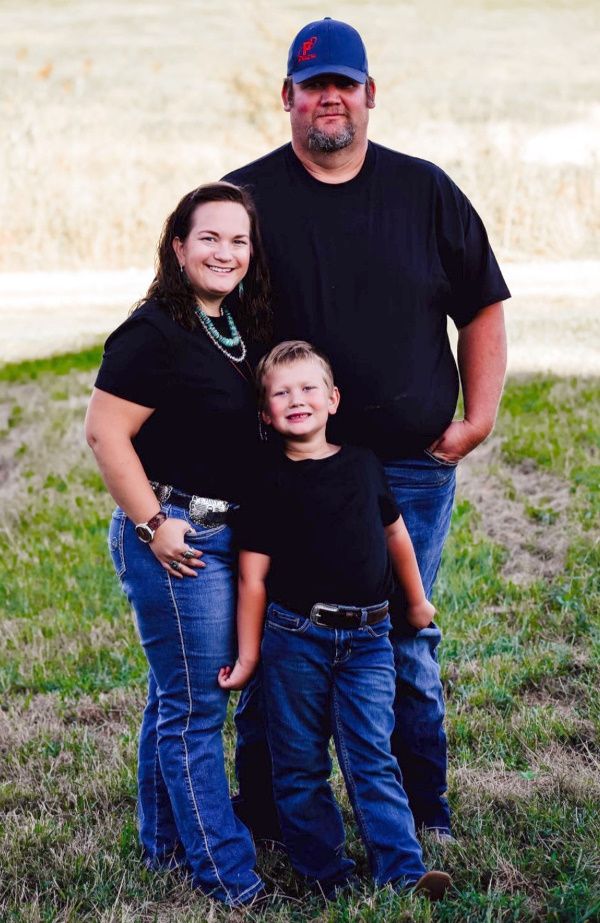 District 1 - Ashley Goodman - Jackson County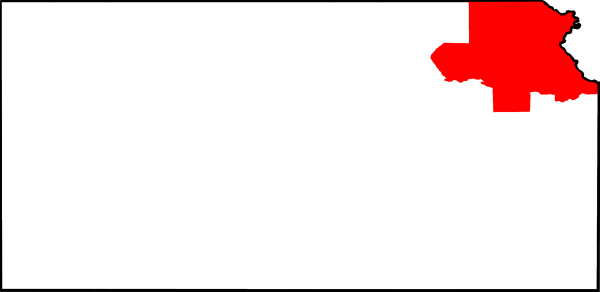 Ashley Goodman resides in southeastern Jackson County with her husband, Jeff and 6-year-old son, Clay. Jeff and Ashley own and operate Goodman Farms and custom haying, where the family raises hair sheep, and a rotation of corn, soybeans, and grain sorghum. In addition to helping on the farm, Ashley works for Kansas Department of Agriculture as the Dairy Inspector for northeast Kansas. Ashley also serves on the Jackson County Farm Bureau board as Vice President and YF&R Chair. In her free time, Ashley enjoys chasing around their son Clay, photography, and doing custom leather work. Growing up in Virginia and being extremely involved in FFA, 4-H, and Collegiate YF&R, Ashley is excited to have joined the Farm Bureau family and be representing District 1 on the YF&R committee.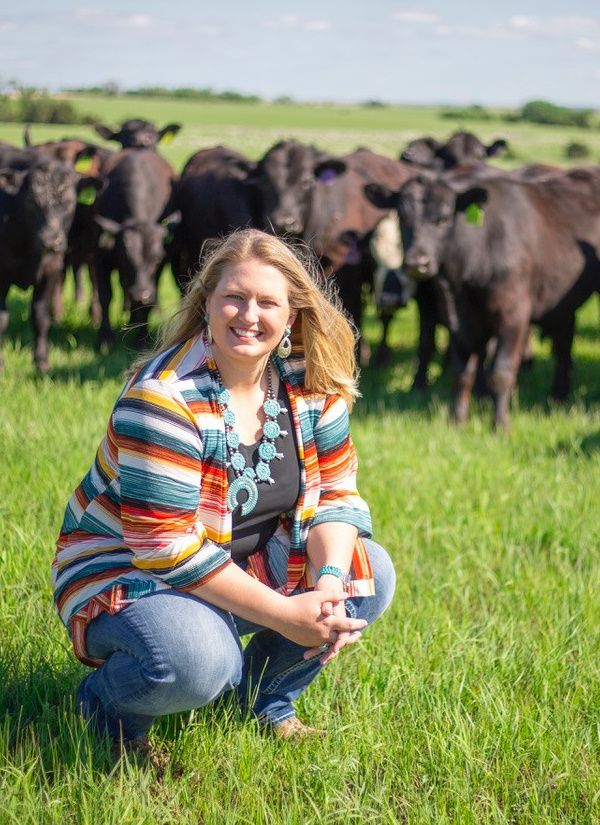 District 2 - Jacquelyne Leffler - Lyon County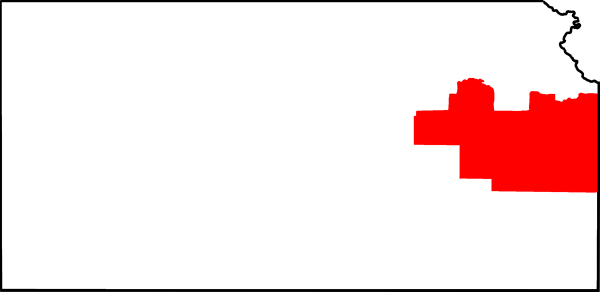 Jacquelyne Leffler lives in Lyon County where she works alongside her Dad on their fourth-generation farm and ranch, Leffler Farms. On her family's operation, they grow corn, soybeans and wheat while also raising stocker/feeder cattle. Jacquelyne also runs her own business, Leffler Prime Performance which is where her passions of agriculture and talent in track and field have collided. The prime portion of her business is selling custom beef for butcher, direct to consumer. The performance aspect of her business is private coaching to local athletes to help them get to their highest potential in throwing events. Jacquelyne enjoys sharing her passion and agriculture story on social media and is looking forward to representing district two on the state YF&R committee!
Photo by Mindy Sue Photography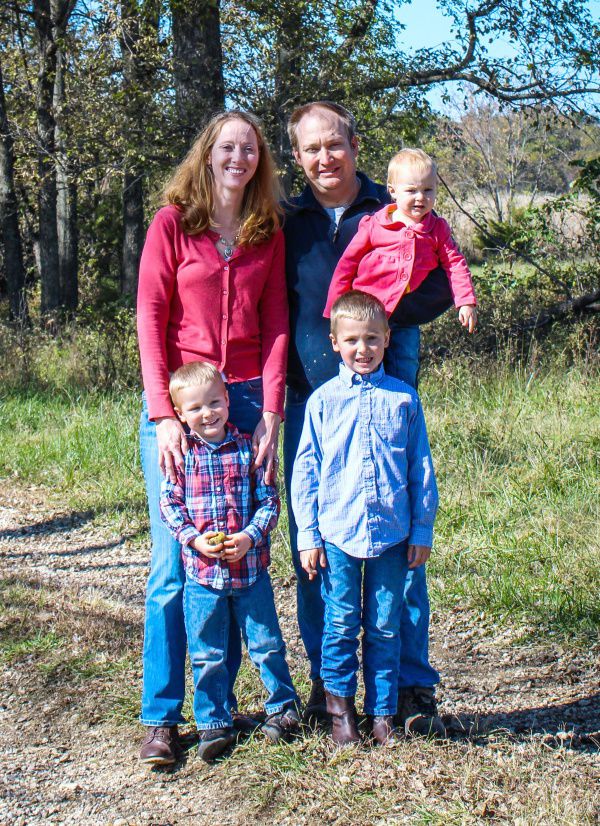 District 3 - Nathan & Heather Mentzer - Allen County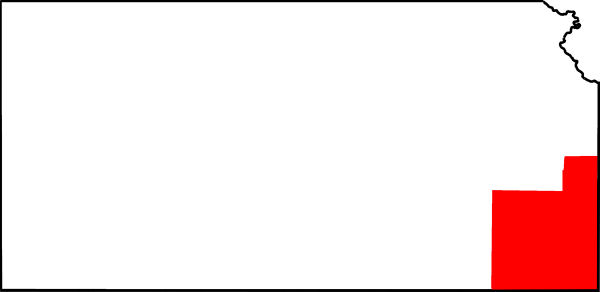 Nathan and Heather Mentzer live in Allen County and represent the 3rd District. After ten years working in corporate engineering, Nathan and Heather welcomed the opportunity to return to the farm. Both come from proud farming families, and they hope to pass on their love for the land, livestock, and rural lifestyle to their children. They currently raise corn, soybeans, prairie hay and occasionally run feeder calves.
Nathan is the full-time farm operator, serves on the Southeast Kansas Farm Management Association board of directors, and retains some part-time engineering work on the side. He is never without his headset or earbuds, frequently participating in conference calls from the combine or listening to podcasts on agricultural markets or farming technology. Heather is a full-time farm wife/mom and spends her time chasing kids, feeding and clothing people, keeping the books in order, and helping out with everything from soil sampling to equipment operation. The family feels blessed to live and farm just down the road from Nathan's parents, and enjoy the many opportunities farming provides their family to be outdoors and learn about the world around them.
Photo by Alicia Hicks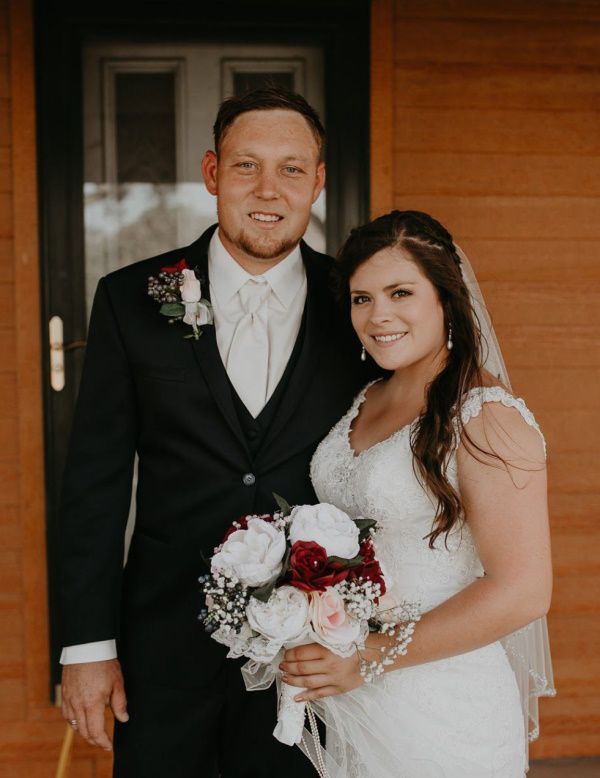 District 4 - Austin & Nicole Hiebert - Harvey County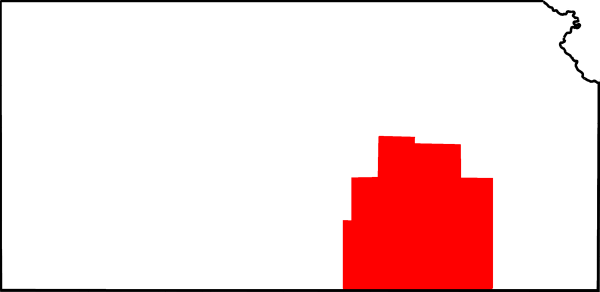 Austin and Nicole Hiebert farm in Harvey County along with their two dogs, Luna and Bella. Austin is a full-time farm operator along with his father where they focus on production and sales of brome, alfalfa and prairie hay. They also produce wheat, milo and soybeans while running a small cow-calf pair herd of Black Angus Cattle. In his spare time, he enjoys restoring antique tractors, both for himself and customers. Nicole is a CSR for The Citizens State Bank in Moundridge and helps with their farming operation. She also serves as the Harvey County YF&R Representative and Austin is the County Farm Bureau Board President. Austin was selected in the class 5 of Leadership KFB and they are both looking forward to representing District four on the state YF&R committee!
Photo by Hannah Jo Photography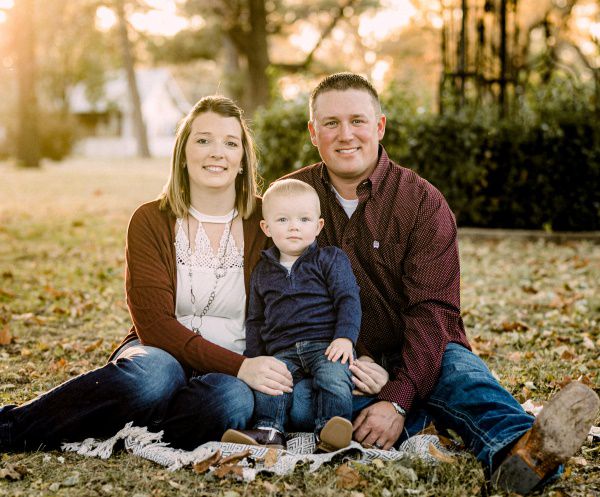 District 5 - Danny & Allison Forsyth - Dickinson County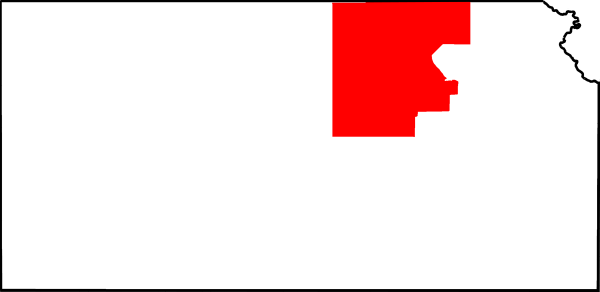 Danny and Allison, along with their son, Easton, live on the family farm north of Abilene, KS and represent District 5. Danny is a 4th generation farmer and farms full-time raising wheat, corn, and beans. Allison works as a grain merchandiser for Flint Hills grain in Abilene. They actively participate in the family operation that Danny grew up in, which includes the farming and raising of cow/calf pairs. They are involved in numerous community groups, and, in their spare time love going to cattle shows and sales.
Photo by Allegro Creative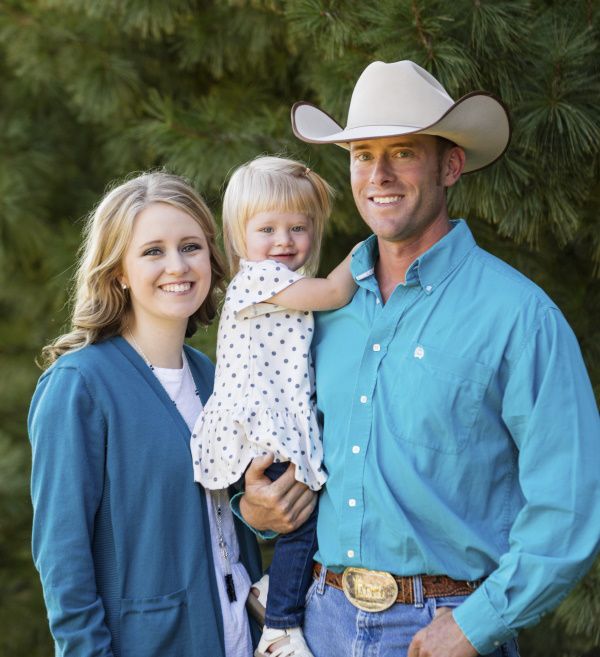 District 6 - Haley & Jason Nelson – Jewell County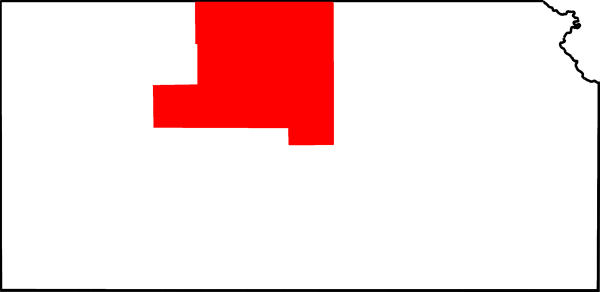 Haley and Jason Nelson reside in Jewell County with their daughter, Mallory. Jason works along with his Dad and twin brother on their multi-generation ranch and farm. They are currently building a custom heifer development yard. In Jason's free time, he works for local ranchers, helps with a custom breeding operation and serves as the county Farm Bureau president. Haley co-owns and operates a salon while also helping on the family operation when she can. They are excited to represent District six on the state YF&R committee!
Photo by Julie Kulhmann Photography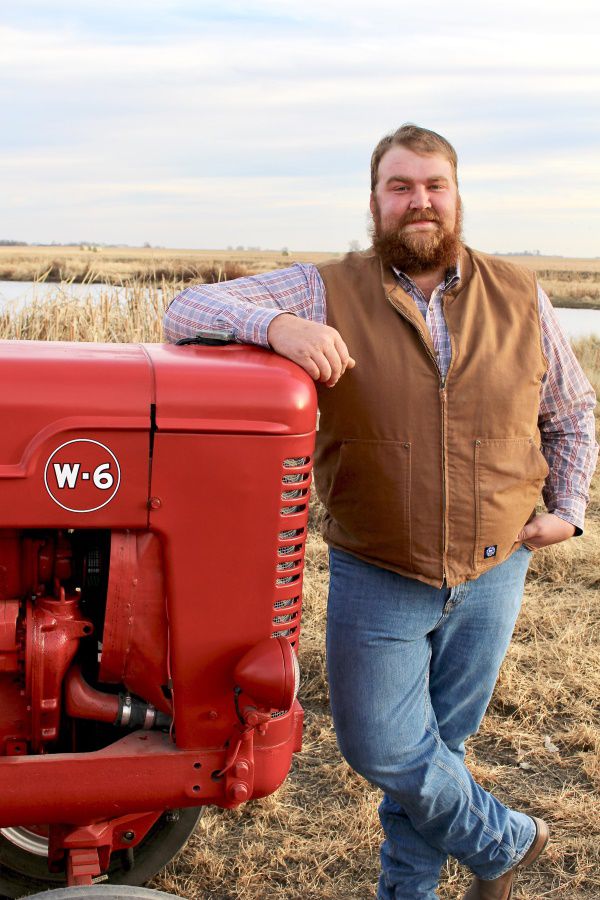 District 7 - Austin Schweizer - Reno County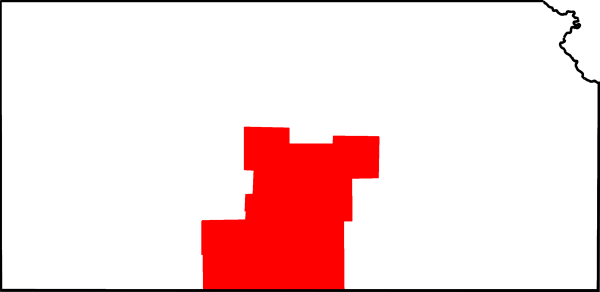 Austin Schweizer lives in Reno County and represents District 7 on the YF&R Committee. Austin lives and works on his family farm that consists of wheat, grain sorghum, corn, soybeans, alfalfa, forage sorghum, and some cover crops. They have spring and fall beef cattle herds, start and background stockers, and have a small finish yard where they finish some of both the stockers and home raised calves.
After high school, Austin attended Hutchinson community college where he earned his degrees in Diesel Mechanics and Farm and Ranch Management. He then went on the Fort Hays State University where he earned his bachelor's degree in Agronomy. Today, he works on his father's farm while also farming his own rented acres and selling cover crop seed. Austin focuses on helping grow all of the different crops while maintaining soil health, servicing and repairing machinery, and helping with the cattle side when needed.
Photo by Prairie Rancher Press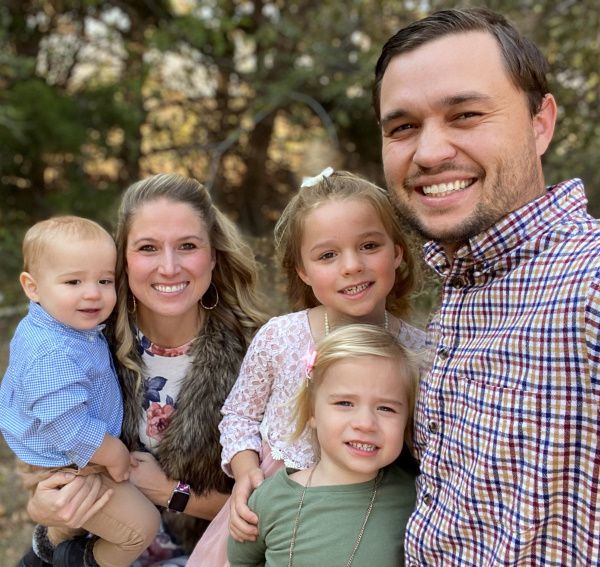 District 8 - Caley & Garrett Love - Gray County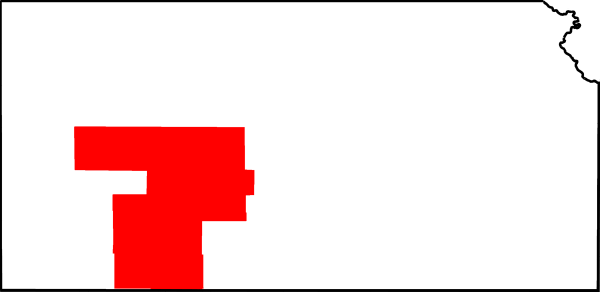 Caley and Garrett Love farm in central Gray County with their three kids, Abby, six, Lauren, four, and Grayson. Along with their own farm duties, Garrett helps his Dad with their family operation, Caley is a stay-at-home mom and they both own and operate Western Kansas Pheasant Hunts, providing guided pheasant and quail hunts. They primarily farm irrigated ground, grow corn, soybeans, milo, wheat and also raise and feed cattle. Garrett served six years in the Kansas senate and chaired the senate agriculture committee the last four years he served. He currently serves on the FSA state committee and is a director on groundwater management district three. Caley is currently the vice-president of the Friends of Cedar Crest Board. They both also serve as high school youth group leaders and teach Sunday school at their church. Caley and Garrett are excited to serve on the state YF&R committee and represent District 8!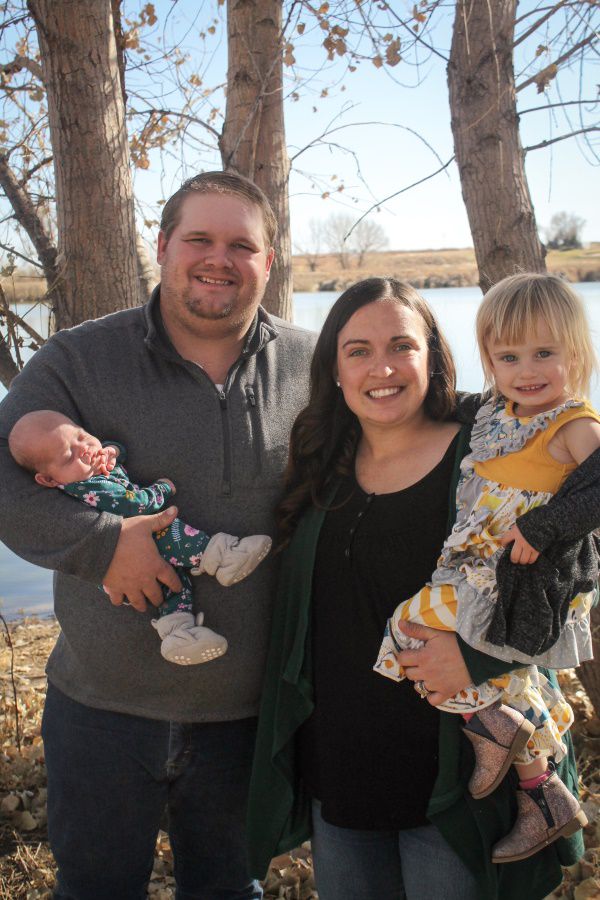 District 9 - Brent & Andi Christenson - Stanton County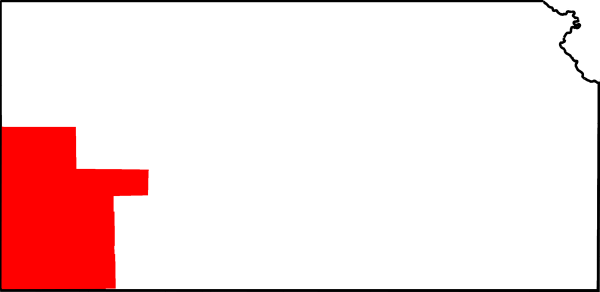 Brent and Andi are from Stanton County and represent District 9. They were married in 2014 and have two girls, Cora, and Ellie. Brent grows corn, wheat, triticale, sorghum, custom grazes and feeds cattle, and sells Channel Seed in Stanton and Morton counties. Andi is the Stanton County Farm Bureau Executive Board President, teaches middle school science and high school ag, and is an FFA advisor.
Andi and Brent are both graduates of K-State and enjoy spending as much time as possible back in Manhattan. Brent and Andi are active in many local ag activities as well as active members in the Nazarene Church. Brent and Andi are strong advocates for agriculture and view education and sustainability as critical pieces of their operation as well as the ag industry.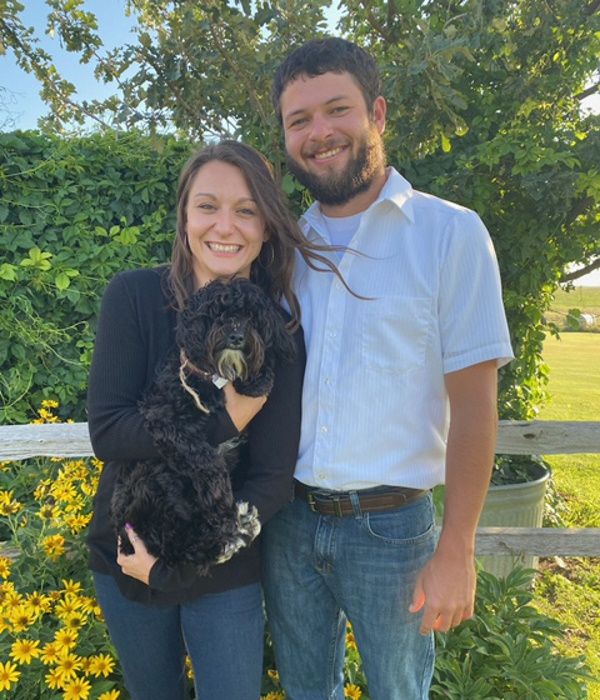 District 10 - Kellan & Taylor Ziegelmeier - Thomas County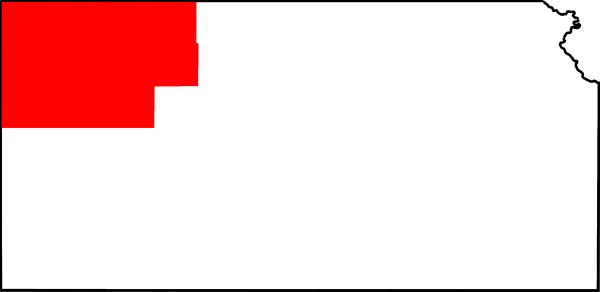 Kellan and Taylor Ziegelmeier live in Thomas County as the sixth generation of Kellan's family to farm there. They rent farm ground while Kellan works on his parent's farm as they raise corn, wheat, soybeans, yellow peas, feed and operate a small cow-calf herd. Taylor works for K-State Research and Extension as the Family and Consumer Science Agent in the Golden Prairie District. They are passionate about Northwest Kansas and excited to represent District ten on the state YF&R committee!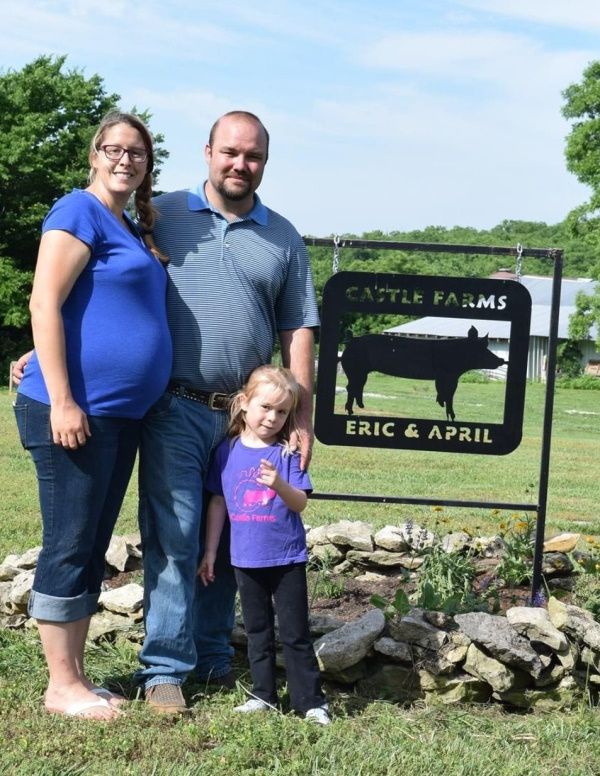 AFBF YF&R Committee Representatives - Eric & April Castle
Eric and April Castle live in Linn County and represent Kansas on the American Farm Bureau Federation YF&R Committee. Eric and April both serve on their county Farm Bureau board and Eric serves as the Vice President and YF&R Chair while April serves as the Women's Chair. Eric also serves on the KFB Swine Ag Advisory Committee.
April runs an at-home daycare and Eric is the middle and high school agriculture teacher at Southern Coffey County. They operate a 35 sow showpig operation, farrow to finish, and also raise 1,000 broiler chickens throughout the year. They sell their pork and chicken products direct to consumer through Castle Farms Fresh Meats. The Castles have one daughter, Bristol, who is three, and are expecting another baby in August 2020.
Interested in becoming a committee member?
The KFB Young Farmers & Ranchers committee is comprised of ten appointments, an individual or couple from each district in the state. Members are nominated by their district's KFB Board representative and are officially appointed by the KFB President. Committee members serve two-year terms. During odd-numbered years, members from the odd districts are appointed and in even-numbered years, even district representatives join the committee. The committee takes the lead on surfacing and discussing issues specific to 18-35 year old members, planning programming for the YF&R audience and conducting competitive and recognition opportunities for YF&R members. One member of the YF&R Committee is also appointed to serve as an ex-officio member of the KFB Board of Directors to share the YF&R voice in organization business. If you're interested in serving on the committee please complete this form to help us get to know you.