Meet the YF&R Committee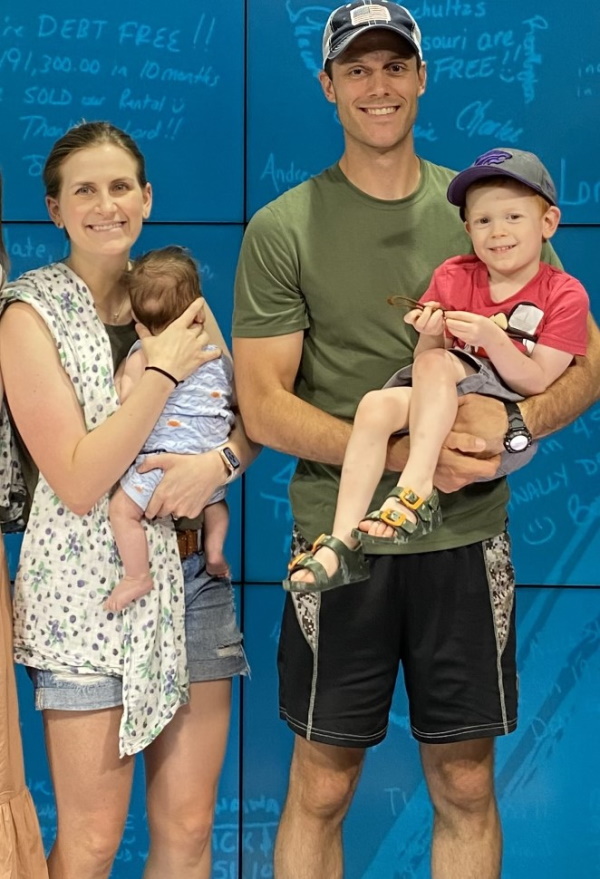 District 1 - John and Kinsley Sachse - Leavenworth County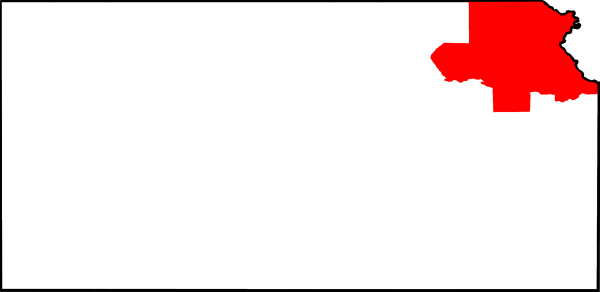 John and Kinsley Sachse own and operate a seedstock Angus cow-calf operation in Leavenworth County where they raise two little boys on the farm. John also serves on the Kansas Beef Council staff and works on behalf of beef farmers and ranchers through the beef checkoff program. He is also a Second Lieutenant in the Kansas Army National Guard. Kinsley serves as a sales and communication coach. They also enjoy reading, being outdoors, K-State Football and are looking forward to representing district one on the state YF&R committee!   
---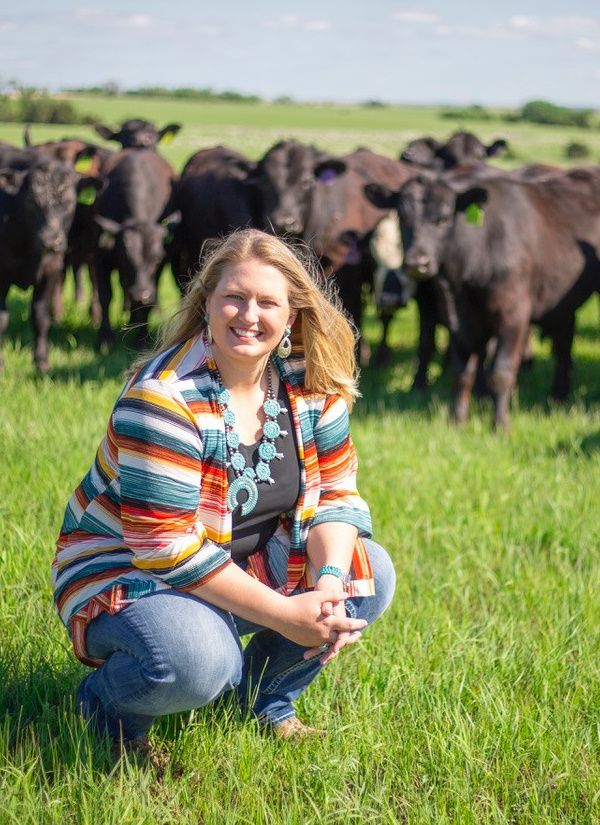 District 2 - Jacquelyne Leffler - Lyon County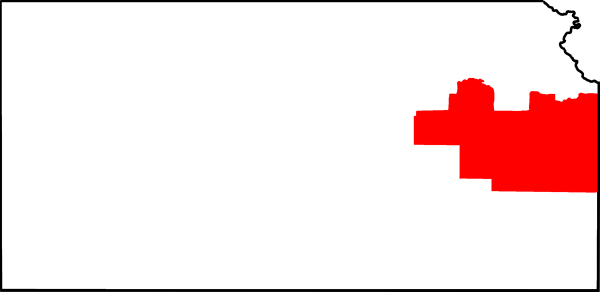 Jacquelyne Leffler lives in Lyon County where she works alongside her Dad on their fourth-generation farm and ranch, Leffler Farms. On her family's operation, they grow corn, soybeans and wheat while also raising stocker/feeder cattle. Jacquelyne also runs her own business, Leffler Prime Performance which is where her passions of agriculture and talent in track and field have collided. The prime portion of her business is selling custom beef for butcher, direct to consumer. The performance aspect of her business is private coaching to local athletes to help them get to their highest potential in throwing events. Jacquelyne enjoys sharing her passion and agriculture story on social media and is looking forward to representing district two on the state YF&R committee!
Photo by Mindy Sue Photography
---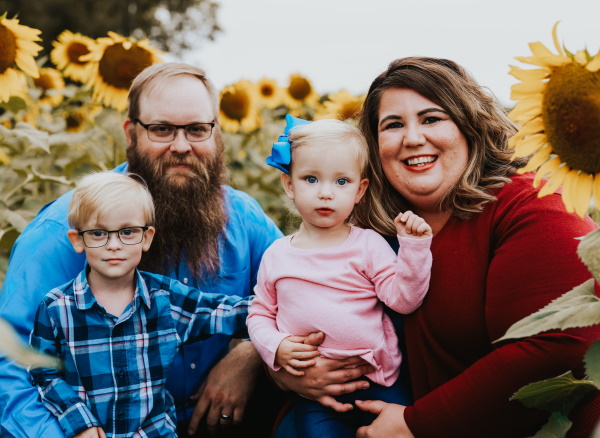 District 3 - Alfred and Taylor Crawshaw – Wilson County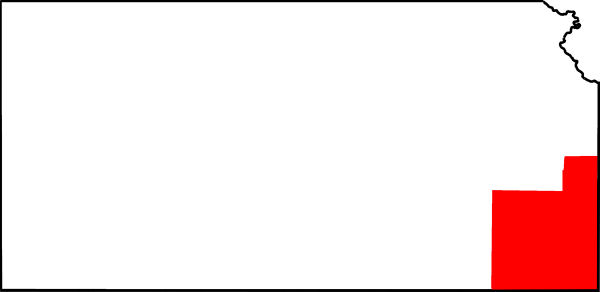 Alfred and Taylor Crawshaw farm in Wilson County with their son Henry and daughter Harlow. Taylor works off the farm as an administrator at Independence Community College. Alfred is a full-time operator, producing corn, soybeans, and British White Cattle. He also serves on the Chetopa Township Board, Cedar Creek Joint Watershed #56 boards and has been a rural firefighter for over 15 years. Taylor serves on the Wilson County Farm Bureau Board and Altoona Public Library board. They are both Leadership KFB graduates and are excited to serve district three on the state YF&R committee!
Photo by AmyKate Photography
---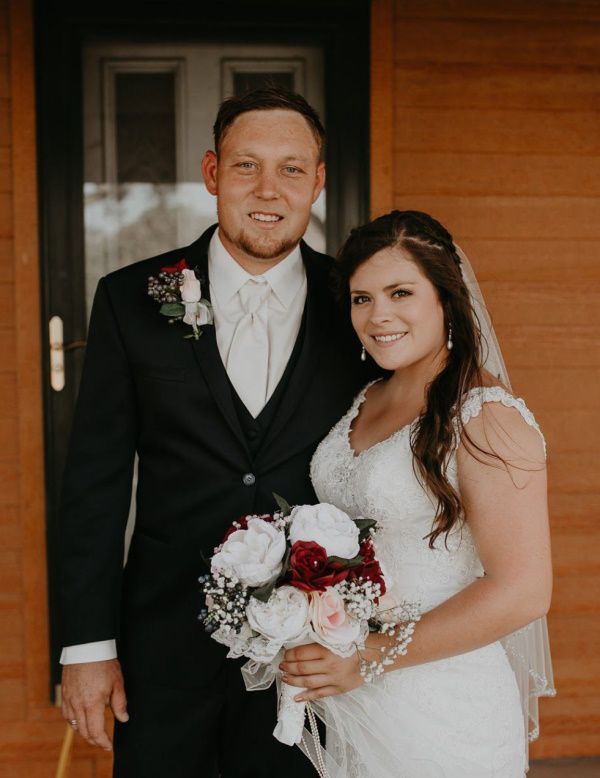 District 4 - Austin & Nicole Hiebert - Harvey County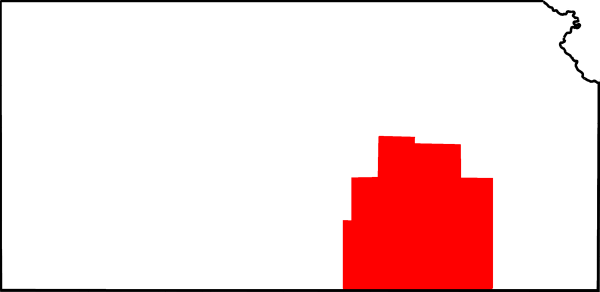 Austin and Nicole Hiebert farm in Harvey County along with their two dogs, Luna and Bella. Austin is a full-time farm operator along with his father where they focus on production and sales of brome, alfalfa and prairie hay. They also produce wheat, milo and soybeans while running a small cow-calf pair herd of Black Angus Cattle. In his spare time, he enjoys restoring antique tractors, both for himself and customers. Nicole is a CSR for The Citizens State Bank in Moundridge and helps with their farming operation. She also serves as the Harvey County YF&R Representative and Austin is the County Farm Bureau Board President. Austin was selected in the class 5 of Leadership KFB and they are both looking forward to representing District four on the state YF&R committee!
Photo by Hannah Jo Photography
---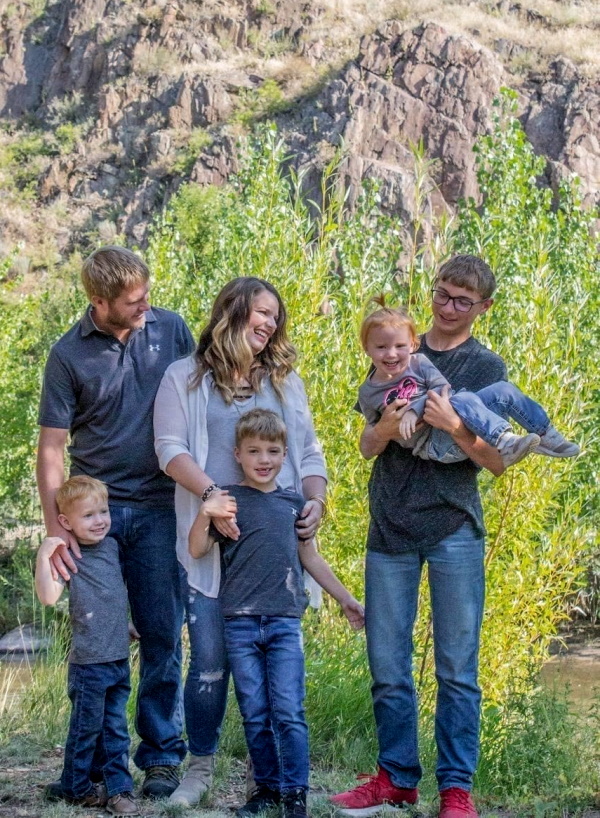 District 5 - Darrin and Ashley Jacobson – Marshall County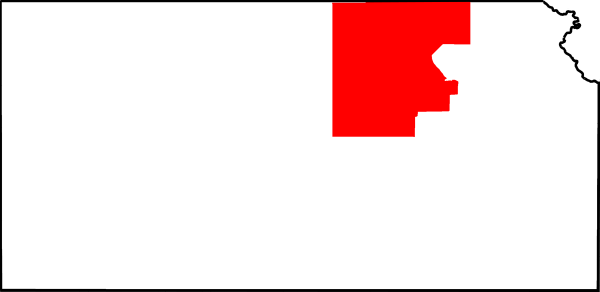 Darrin and Ashley Jacobson reside in Marshall County with their three children. They both come from family farms and currently raise corn, soybeans and occasionally wheat. Darrin works full time on the farm along with owning and operating Cottage Hill Ag Supply where he sells seed and planter parts. Ashley works full time at Citizens State Bank in the compliance department. Darrin enjoys working on antique tractors and vehicles in his free time while Ashley likes reading, crafting and quilting. Both are looking forward to serving district five on the state YF&R committee! 
---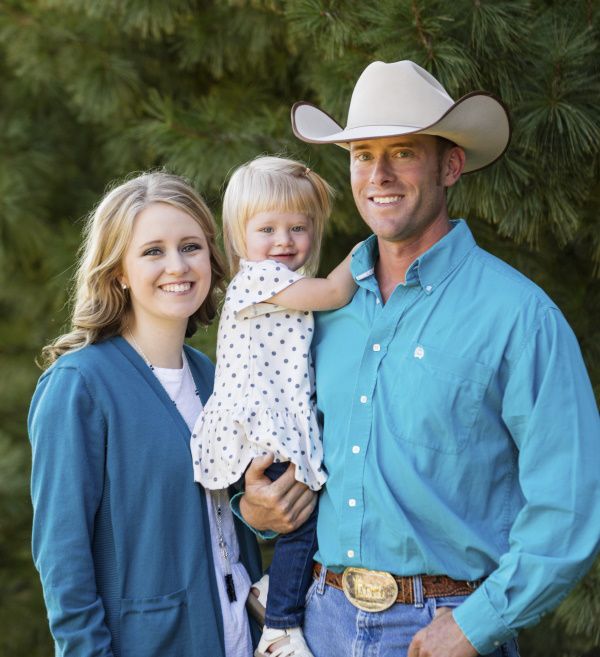 District 6 - Haley & Jason Nelson – Jewell County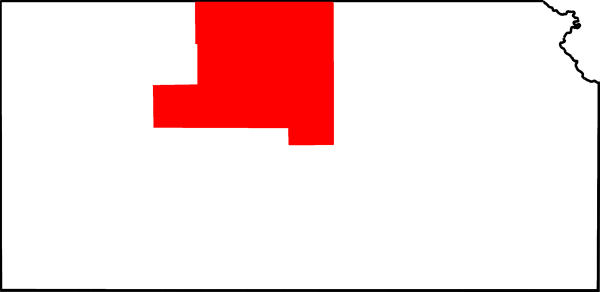 Haley and Jason Nelson reside in Jewell County with their daughter, Mallory. Jason works along with his Dad and twin brother on their multi-generation ranch and farm. They are currently building a custom heifer development yard. In Jason's free time, he works for local ranchers, helps with a custom breeding operation and serves as the county Farm Bureau president. Haley co-owns and operates a salon while also helping on the family operation when she can. They are excited to represent District six on the state YF&R committee!
Photo by Julie Kulhmann Photography
---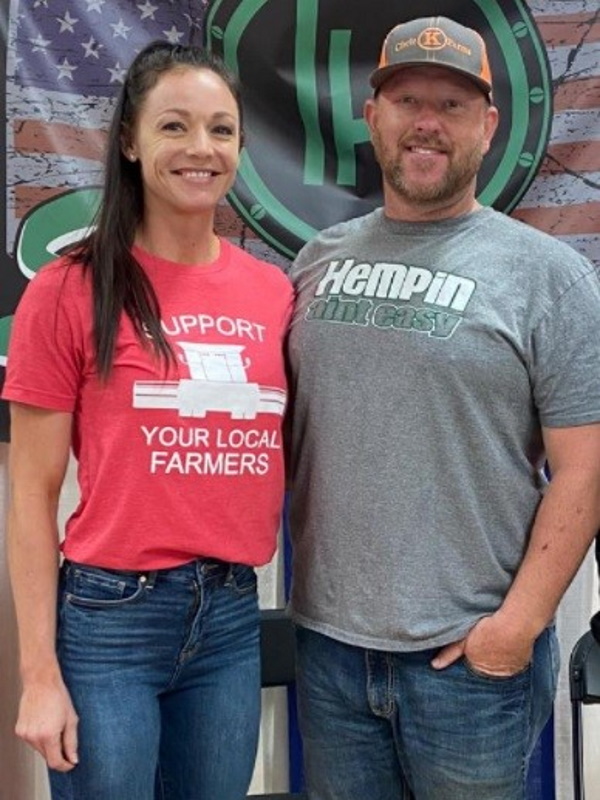 District 7 - Aaron Baldwin and Melissa Nelson-Baldwin – Barton County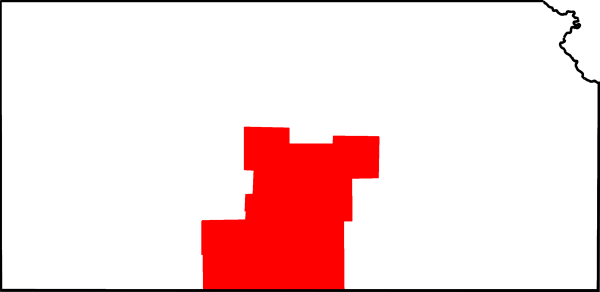 Aaron and Melissa live and farm in Barton County with their two kids, Brantley and Annah. Aaron is a fourth-generation farmer and grows corn, wheat, soybeans and hemp. Melissa is a crop research scientist and operates her own company, Performance Crop Research. They both established South Bend Industrial Hemp which is a hemp processing facility. When not working, Melissa and Aaron enjoy working out, their dogs, and being outdoors. They are excited to represent district seven on the state YF&R committee!
---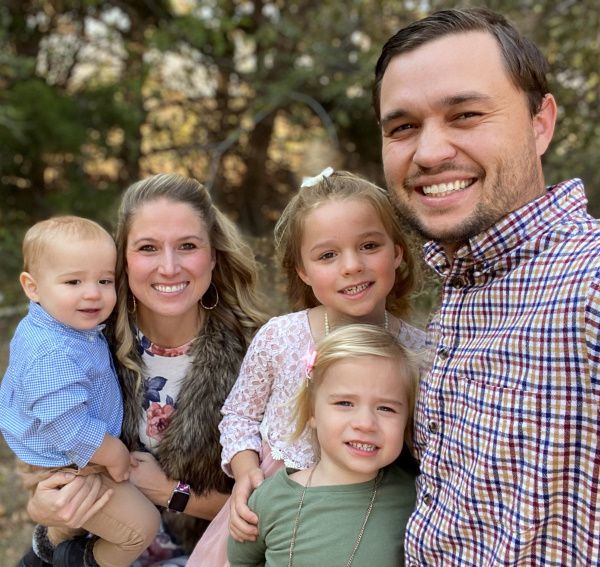 District 8 - Caley & Garrett Love - Gray County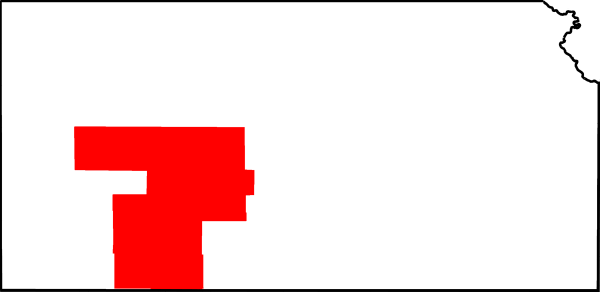 Caley and Garrett Love farm in central Gray County with their three kids, Abby, six, Lauren, four, and Grayson. Along with their own farm duties, Garrett helps his Dad with their family operation, Caley is a stay-at-home mom and they both own and operate Western Kansas Pheasant Hunts, providing guided pheasant and quail hunts. They primarily farm irrigated ground, grow corn, soybeans, milo, wheat and also raise and feed cattle. Garrett served six years in the Kansas senate and chaired the senate agriculture committee the last four years he served. He currently serves on the FSA state committee and is a director on groundwater management district three. Caley is currently the vice-president of the Friends of Cedar Crest Board. They both also serve as high school youth group leaders and teach Sunday school at their church. Caley and Garrett are excited to serve on the state YF&R committee and represent District 8!
---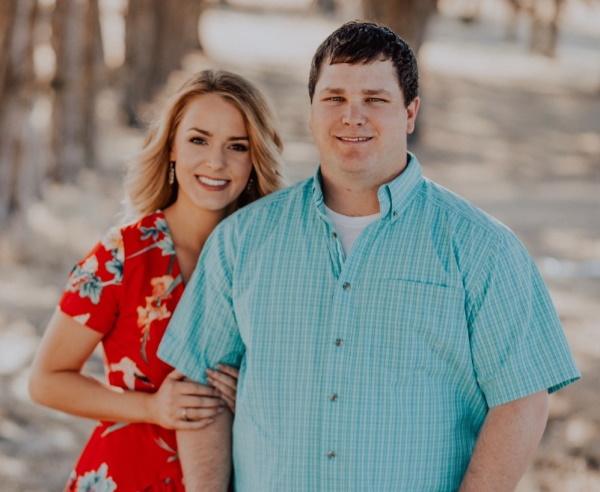 District 9 - Scot and Kaylee Schwieterman – Hamilton County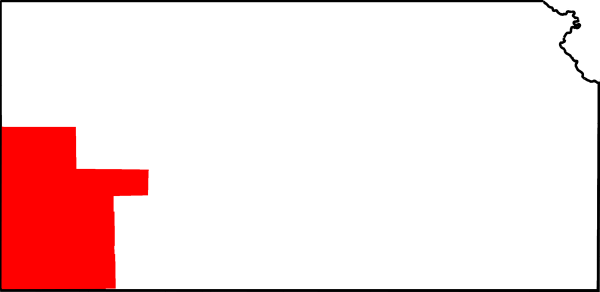 Scot and Kaylee Schwieterman live in Hamilton County and currently farm alfalfa and forage crops. Kaylee teaches seventh and eighth grade English classes and coaches cross country and track in Syracuse. Scot is a full-time farmer and is looking forward to learning more about advocacy during their appointment. They are looking forward to serving district nine on the state YF&R committee!
---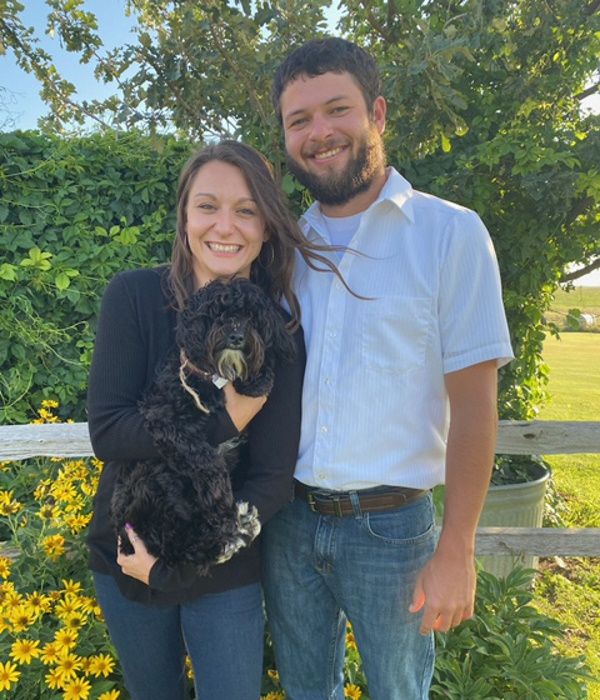 District 10 - Kellan & Taylor Ziegelmeier - Thomas County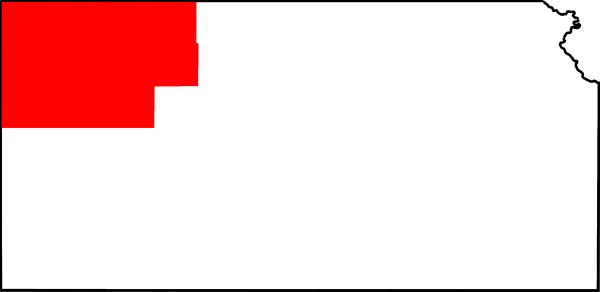 Kellan and Taylor Ziegelmeier live in Thomas County as the sixth generation of Kellan's family to farm there. They rent farm ground while Kellan works on his parent's farm as they raise corn, wheat, soybeans, yellow peas, feed and operate a small cow-calf herd. Taylor works for K-State Research and Extension as the Family and Consumer Science Agent in the Golden Prairie District. They are passionate about Northwest Kansas and excited to represent District ten on the state YF&R committee!
---
Interested in becoming a committee member?
The KFB Young Farmers & Ranchers committee is comprised of ten appointments, an individual or couple from each district in the state. Members are nominated by their district's KFB Board representative and are officially appointed by the KFB President. Committee members serve two-year terms. During odd-numbered years, members from the odd districts are appointed and in even-numbered years, even district representatives join the committee. The committee takes the lead on surfacing and discussing issues specific to 18-35 year old members, planning programming for the YF&R audience and conducting competitive and recognition opportunities for YF&R members. One member of the YF&R Committee is also appointed to serve as an ex-officio member of the KFB Board of Directors to share the YF&R voice in organization business. If you're interested in serving on the committee please complete this form to help us get to know you.