Get Involved - Events
Agriculture Tours and Trips
These tours provide the opportunity for participants to learn more about different areas of the agricultural industry. The locations of the tours varies. Participants must be members of the organization. Click here to learn about current trips and tours.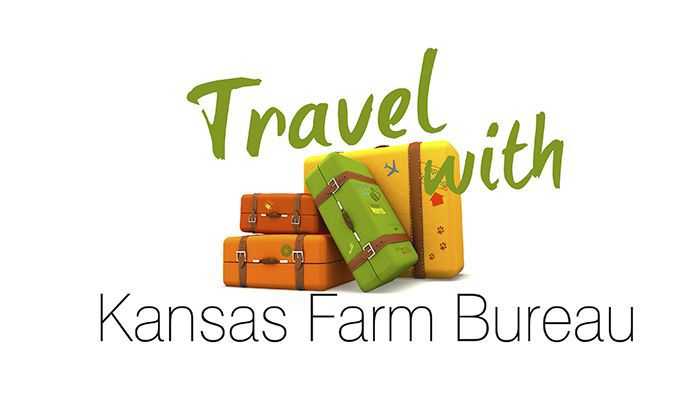 ---
Day at the Statehouse
This event provides an opportunity for members to learn about current legislative issues and advocate policy with lawmakers. This one-day event takes place in Topeka, KS. Participants must register for the event. Click here for more information and to register.
---
County Coordinators Conference
This event provides an opportunity for county level staff members to gather to build relationships, get updates from the state, learn about new resources and engage in professional development. The event is open to county association coordinators and FBFS sales associates and is free to attend, but registration is required and space is limited. Click here for more information and to register.
---
County Presidents Conference
This event brings together the leader of each county association for networking, learning and leadership development. All county presidents are encouraged to attend. Click here for more information and to register.
---
District Issue Surfacing and Listening Posts
The purpose of these events are to provide opportunities for the discussion of policy issues affecting production agriculture and rural Kansas. They take place in the local districts and are usually in the evening, but are occasionally breakfast or lunch events. Participants must be voting members of the organization.
---
Farm Shows and State Fair
Participants have the opportunity to interact with the public, sharing about agriculture and Farm Bureau. These events are open to all volunteers. Those interested can sign up for a specified event for 2-3 hour shifts. The events are located across Kansas, with the state fair located in Hutchinson.
---
KFB Annual Meeting
Voting members of the organization can be selected by their counties to serve as delegates at the annual meeting. Delegates are expected to participate in the full, two-day annual meeting, which takes place in Manhattan. To learn more, go here.  
---
KFB Summer Summit
The KFB Summer Summit is an opportunity for several state committees to meet individually and collectively to:
conduct planning and development of KFB programs and policy
enhance the capacity of local and state leaders
develop synergy between volunteer leaders and groups serving Farm Bureau members
In addition to state committee activities, all Farm Bureau members are invited to join one day for tours and speakers on current issues and leadership development. For more information and to register, click here.
---
LEADs
Participants of Leaders Engaged and Acting in D.C. have the opportunity to visit and tour Washington, D.C., meet with their Kansas representatives and see Farm Bureau policy in action on the national level. LEADs takes place every two years. Participants must be serving as county board members. Go here to learn more about LEADs 2022.
---
YF&R Leader's Conference
This conference is focused on professional development in the agricultural industry, delivered via keynote speakers, workshops, a tradeshow, competitive events, tours and social events. This three-day conference typically occurs on the last weekend in January and is open to both members and non-members who are interested in production agriculture. A similar national-level conference takes place at a different location in the U.S. each February.
---