Benefits Category
Equipment & Supplies
Grainger
provided by
Grainger
Farm Bureau members get exclusive prices on select products and supplies from Grainger, PLUS free standard ground shipping on all standard Grainger products*. 
*FREE standard shipping* on all orders shipped ground transportation. Other freight charges will be incurred for services such as expedited delivery, special handling by the carrier, sourcing orders and shipments outside the continental United States.
Deep discounts on products in the following categories for Farm Bureau members:
Cleaning: Consumables
Cleaning: Other
Electrical
Fleet and Vehicle Maintenance
Hand Tools
HVAC: Filters
HVAC: Other
Lighting
Manufacturing Lubrication
Motors
Paint, Equipment and Supplies
Plumbing: Pipe, Valves, Fittings
Plumbing: Other
Pneumatics
Power Transmission
Pumps
Safety: Facility Safety
Safety: Footwear
Safety: People Safety



Click here to view special FB member offer on fire extinguishers. Offer expires 10/31/23.
Quality Structures, Inc (QSI)
provided by
Quality Structures, Inc.
Kansas Farm Bureau members get exclusive savings on QSI building structures! KFB members will receive:
$500 off a purchase up to $25,000
$1,000 off a purchase $25,000-$50,000
$1,500 off a purchase that exceeds $50,000
Just present your Kansas Farm Bureau membership card at the time of sale to receive the appropriate discount.
Click here to go to QSI's website
*Because of the steep savings, this discount cannot be used in conjunction with other offers.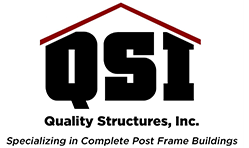 Case IH
provided by
Case IH
Kansas Farm Bureau members save $500 per unit on the purchase or lease of Case IH Maxxum® and Vestrum® tractors; sel-propelled windrowers and large square balers. A $200 per unit incentive is available for Case IH Farmall® C series utility, U series utility, A series utility and 100A series  tractors; Farmall® C series compact and Farmall® A series compact tractors; Farmall® N series and Farmall® N series and Farmall® V series tractors; Other hay tools, including round balers, small square balers, disc mower conditioners and sicklebar mower conditioners.

Visit your dealer and make your best deal. Then present your discount certificate to subtract another $200 - $500 from the bottom line. Your certificate, along with valid ID, must be presented to the Case IH dealer in advance of delivery to receive the discount.
Save $200 on:
Tractors
Farmall Compact A  & C Series
Farmall Utility A, C and U Series
Farmall 100A , N and V Series
Hay Equipment
Round and Small Square Balers
Disc and Sicklebar Mower Conditioners
Save $500 on:
Tractors
Vestrum  and Maxxum Series
Hay Equipment
Large Square Balers
Self-Propelled Windrowers       
---
*Valid toward the lease or purchase of an eligible (new) tractor or implement from a Case-IH Agriculture dealer. The discounts as provided above will be available in addition to any other discounts, promotions, rebates, or offers as may be provided from time-to-time by Case IH or a Case IH dealer. Not valid on prior purchases. Valid FB Membership Verification Certificate must be presented to dealer prior to delivery. Members providing a Certificate after the date of delivery will not be eligible for discounts. One Certificate per lease or purchase. Eligible FB members may obtain an unlimited number of valid Certificates at fbadvantage.com/deals/case. Certificates do expire. Not available in all states. Program subject to change without notice. See dealer for complete details.
Enter your membership number and zip code in the box below to download your certificate.

Caterpillar®
provided by
Caterpillar
SAVE UP TO $2,750 ON CAT® EXCAVATORS, SKID STEERS, WHEEL LOADERS AND MORE. 
Eligible Kansas Farm Bureau members* can save up to $2,750 on the purchase or lease of eligible Cat® compact track loaders, compact and small wheel loaders, skid steer loaders, small dozers, backhoe loaders, mini hydraulic excavators and telehandlers. Also, receive an additional $250 credit on select work tool attachments purchased with new Cat® machines (Promotion excludes buckets, forks, thumbs, and coupler attachments). These discounts can be combined with any current retail discount, promotion, rebates or offers available through Caterpillar® or its dealers, with the exception of the Cat® NCBA membership incentive.
 For a complete list of eligible Cat equipment discounts, click HERE!
*Must be a valid member of a participating state Farm Bureau for at least 30 days to be eligible for discount. Members must present a discount certificate at time of purchase or lease quote to receive the discount. No limit on discount certificates available to members, but one certificate must be presented for each machine purchase or lease.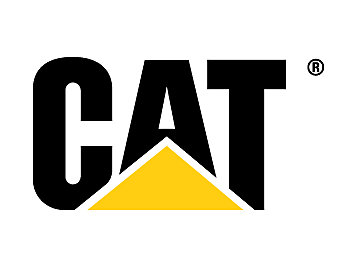 Grasshopper
provided by
Grasshopper
"It's so much mower."® Grasshopper is known for quality, reliability and value, Grasshopper mowers are the machine of choice among smart professionals and consumers.
Receive up to a $300 rebate on the purchase of any new Grasshopper Zero Turn Mower: 
$300 Rebate on 200, 300G, 300, 400, 600, 700 and 900 Series models
$150 Rebate on 100V, 200V and 500V Series models
Add optional retail financing with approved credit.

• Commercial-grade gas and diesel engines
•  41", 44", and 48" cutting decks
• 52", 61" & 72" DuraMax decks
• PowerFold Electric Deck Lift
• Suspension Seats standard on all models
• Optional PowerVac Collection Systems
• Optional Implements for year-round productivity
Show your Kansas Farm Bureau membership card when purchasing to receive rebate. Offer only available at time of purchase.
Note - this offer is not stackable with other Grasshopper special offers.

For more information on Grasshopper or to find your closest Grasshopper dealer location visit: www.grasshoppermower.com.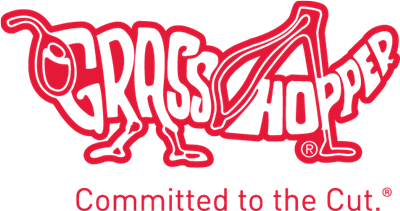 HitchPin
provided by
HitchPin
HitchPin is changing the way producers work together by connecting them with the services and resources they need, when they need them. With HitchPin you have access to services like harvesting, swathing, planting, even selling products in the marketplace, right at your fingertips. Try HitchPin's free agriculture app to keep you connected to products and services anytime, anywhere.
Farm Bureau members in Kansas receive a 20% discount on platform fees for both listings being sold or purchased. 

John Deere
provided by
John Deere
Farm Bureau members in Kansas can sign up to receive an automatic John Deere Rewards membership upgrade to Platinum 1, unlocking big savings on select agriculture and turf equipment. Platinum 1 members will also receive monthly offers for Rewards-exclusive discounts on parts, merchandise, and much more.
Check out the savings on the following equipment categories:
Commercial Mowing -- $200 to $1,700 off
Residential Mowing -- $50 to $150 off
Utility Vehicles -- $100 to $300 off
Tractors -- $150 to $300 off
Compact Construction -- $550 to $1,400 off
Note: This is not a rebate program. The discount is applied at time of purchase only. Register for John Deere Rewards prior to purchase.