Benefits Category
Communications & Technology
Verizon
provided by
Verizon
Register or *Renew Your Existing Account
13% discount on monthly access fees ($34.99 or higher) for qualifying Verizon mobile plans.
UNLIMITED Data Plans, Prepaid Plans, and also Verizon accounts in a business name are not eligible for this discount program
      
Note:
     Discount registration not available through local Verizon stores or through Verizon customer service.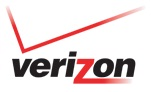 Grass & Grain
provided by
Grass & Grain
Kansas Farm Bureau members can save $10 on a new subscription to the Grass & Grain. Offer only valid with coupon.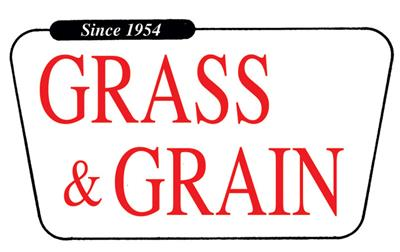 High Plains Journal
provided by
High Plains Journal
Discounted subscription offers for members. Discount coupon must accompany subscription order.

Nex-Tech
provided by
Nex-Tech
Get your first 2 Months FREE and FREE Installation for any new Nex-Tech Service!*
TV service with brilliant digital picture, whole-home HD and DVR, your favorite movie channels and more!
High-Speed Internet proven to be the most reliable with speeds up to 1 gig!
Telephone service you can always count on.
Home Security that delivers peace of mind that your loved ones and property are protected from intrusion, fire and water damage.
Bring your Farm Bureau Membership Card to your local Nex-Tech store today to receive your free service.
*Two month free offer and free installation valid with 24-month service commitment for Nex-Tech TV, Internet and phone service. Not all services available in all areas. Minimum of 36-month commitment required on Nex-Tech Home Security service. Certain restrictions apply. See store for details.


Nex-Tech Wireless
provided by
Nex-Tech Wireless
Bring your KFB membership card and the Nex-Tech Wireless KFB offer flyer to any retail store to receive 15% off current published rates, 10% off accessories and waived activation fees.* Business accounts not eligible for discount.

*Some restrictions apply. See store for details.

TechHome (formerly BluePro)
provided by
TechHome (formerly BluePro)
20% off Support Package - KFB member price $9.95/mo. with one-time installation fee of $19.95 per desktop computer. Covers up to four devices (desktop or mobile)

Support Package Includes:
* SecureIT Anti-Virus & Web Security for computers, phones and tablets (4 devices) - Web security, ransomware protection & bloatware removal for PC
* Anti-theft for your phone or tablet
* Keep your memories and files safe - 250 GB File Backup
* Convenient password manager
* Unlimited Premium Technical Support for all of your connected electronics
* 24/7, US-based service
* Setup, support and troubleshooting
* Home Network Management