Benefits Category
Health & Wellness
Kansas Regenerative Medicine Center
provided by
Kansas Regenerative Medicine Center
Receive $300 off stem cell procedures.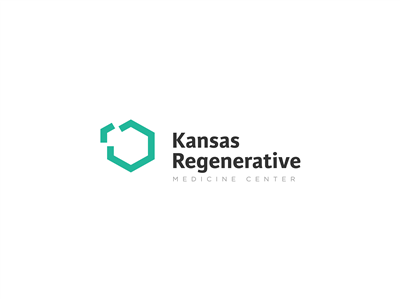 AirMedCare
provided by
AirMedCare
KFB members pay $79* for annual standard affinity membership plan, which is a $20 savings off AirMedCare Network's annual fee.
An AirMedCare Network membership automatically enrolls you in all provider membership programs (Air Evac Lifeteam, Guardian Flight, Med-Trans Air Medical Transport, and REACH Air Medical Services) giving you membership coverage in more than 320 locations across 38 states.  In Kansas, local providers are LifeStar and EagleMed.
As an AirMedCare Network member you will have no out-of pocket expenses related to your flight if you are flown by any AirMedCare Network participating provider.
*KFB discounted rate is the same as AMC Network senior rate.

Farm Bureau Discount Prescription Program
provided by
Farm Bureau Discount Prescription Program
This free program offers an average savings of 30% on prescription drugs for KFB members and their families.

Great Hearing Benefits
provided by
Great Hearing Benefits
Great Hearing Benefits works to improve hearing health, which is essential to overall health. They offer the latest hearing aid technology at significantly discounted prices.
As a Kansas Farm Bureau member, you have access to Great Hearing Benefits offer, including:
Discounted pricing on todays' top hearing technology
Free 60-day trial
3-year warranty & service*
4,000+ hearing care locations nationwide
Share your benefit with up to 3 immediate family members
In-person or virtual appointments available
*Visit any one of our participating partner locations for hearing aid service or warranty repair. If your hearing aids are lost, stolen or damaged within the first three years of you owning them, we'll replace them! Deductible required.
Kansas Farm Bureau Health Plans
provided by
Kansas Farm Bureau Health Plans
Kansas Farm Bureau Health Plans
provide members with affordable and competitive rates for medical, dental and vision coverage. Choose from Family and Individual plans, Medicare Supplement Plans, Dental/Vision Coverage, and Short-Term Coverage. 
To learn more, go to www.kfbhealthplans.com. 

Life Line Screening
provided by
Life Line Screening
Kansas Farm Bureau members save with discounted screening package price of $129, plus $12 physician review fee. Life Line Screening has now launched a results technology platform called My Life Line. Customers may access their results through the portal for free, or choose to receive a printed copy via mail for a $15 processing fee.  
Life Line Screening hosts an average of 220 events in the state of Kansas each year.
Preventative health screenings help people understand their risk for developing chronic conditions before symptoms are present, while they can still take action. The non-invasive screenings provided by Life Line Screening identify risk factors that can lead to cardiovascular disease, stroke, peripheral artery disease, osteoporosis, and other serious illnesses. Awareness and early detection of disease is powerful. Life Line Screening's purpose is to bring awareness of unrecognized and potential health problems, and encourage follow-up care with your personal physician to strengthen understanding of an individual's total health.